Breakfast Recipe Roundup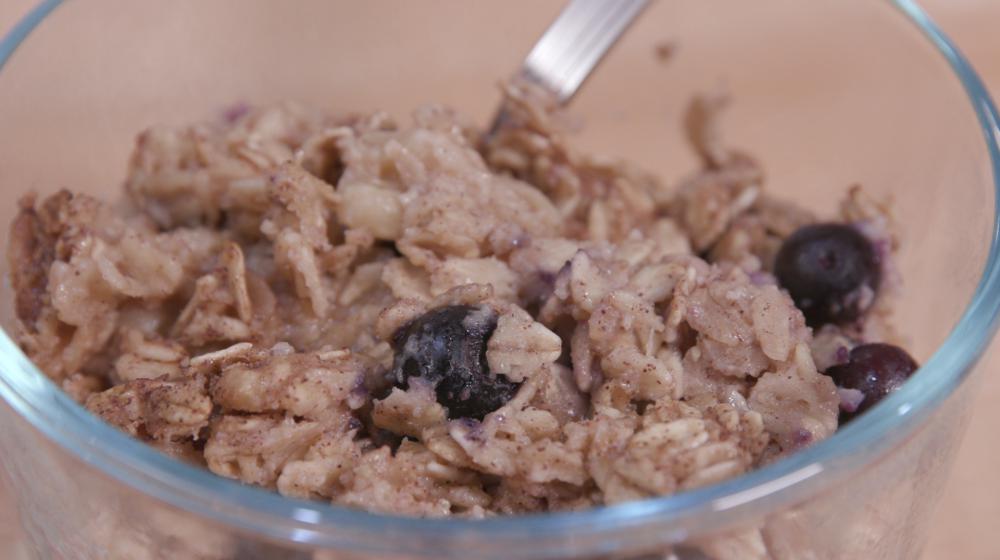 Photo by Jonathan Parrish
My husband and I cook dinner at home 99 percent of the time. Now that we are practicing social distancing under the governor's safer-at-home order, our kitchen is really getting a workout.
Breakfast was never a meal we consistently had at home together. We prefer to eat at different times in the mornings, and we sometimes prefer different foods.
So, if your family is like mine or you just want to switch up your breakfast game, check out these recipes that have been featured on the blog:
Love eggs? This quick and easy Microwave Southwest Scramble takes about 10 minutes to make with five ingredients you probably have on hand.
You can squeeze in a few servings of fruit with this Green Smoothie for One.
Make these Breakfast Burritos ahead and freeze them for a quick, protein-packed breakfast.
Blueberry Baked Oatmeal can be made when you have some extra time and will last for a few days depending on how many you need to serve.
Top these Whole-Grain Pancakes with fresh berries or pureed fruit.
Homemade Honey-Cranberry Granola Bars are high in fiber and have fewer calories than most store-bought options.
Use Mississippi sweet potatoes and whole wheat flour to make these nutritious Sweet Potato and Orange Muffins.
We have even more recipes that you can enjoy. Visit the food section of the blog, for more simple and nutritious recipes for breakfast, lunch, and dinner.
Need help making a meal plan? Our new Extension publication 3430, "A 14-Day Shopping and Meal Plan" includes tips and recipes to help you shop for and accomplish a two-week meal plan.
Be sure to follow The Food Factor on Facebook and Twitter!
And if you like our recipes and videos, we'd love for you to share them with your friends! It really helps!
Subscribe to Extension for Real Life
Fill in the information below to receive a weekly update of our blog posts.

Recent Posts
July 9, 2020
A healthy immune system helps your body fight illness. Eating nutritious foods is one way you can help boost your immune system.
July 6, 2020
Families headed for outdoor outings with coolers this summer can take steps to make sure their food does not spoil or make them sick. Photo by Michaela Parker
July 2, 2020