The Food Factor: Blueberry Baked Oatmeal
Video by Jonathan Parrish
Some mornings, it's hard for me to make healthy breakfast choices. Whether I'm running out of time or tempted by a hot breakfast sandwich from the local fast food restaurant drive-through, preparing ahead of time helps me stay on track. I may even start experimenting by adding bananas in the pan first or swapping honey for the brown sugar.
This recipe has it all: healthy fruit, whole-grain goodness, and a touch of protein. Bake a pan of this breakfast treat on the weekend, and enjoy it for 2 to 4 days.
Thanks to our friends at The University of Maine Cooperative Extension for this tasty recipe!
Blueberry Baked Oatmeal
Ingredients:
2 cups dry oatmeal (old fashioned or quick)
¼ cup brown sugar
1 cup frozen blueberries
½ cup chopped walnuts (optional)
1 teaspoon baking powder
½ teaspoon cinnamon
1½ cups nonfat milk
½ cup unsweetened applesauce
1 egg
1 Tablespoon vegetable oil
Directions:
Preheat oven to 375°F.
In a large bowl, stir together the oatmeal, brown sugar, blueberries, baking powder, and cinnamon (and walnuts if you choose to add them).
In a medium bowl, combine the milk, applesauce, egg, and oil. Mix well with a fork or whisk.
Add the milk mixture to the dry ingredients and stir well.
Pour into a greased, 8-inch, square baking dish.
Bake at 375°F for 20 to 25 minutes. Serve warm.
Follow me on Facebook and Twitter!
Our Peanut Butter Yogurt-Dipped Grapes are great for a quick, healthy snack.
Posted on:
April 26, 2019
Subscribe to Extension for Real Life
Fill in the information below to receive a weekly update of our blog posts.

Recent Posts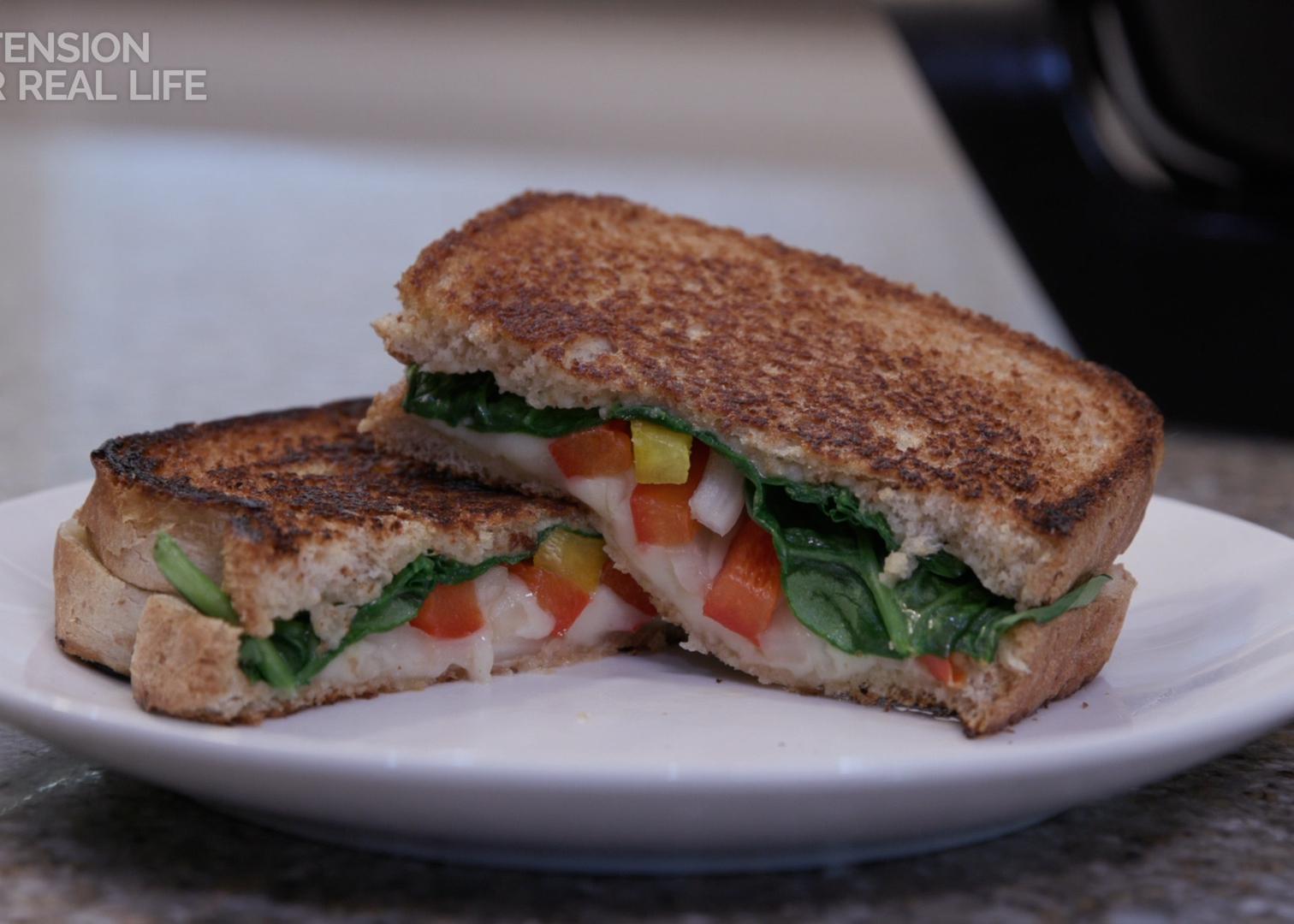 This Supreme Grilled Cheese Sandwich offers a twist on the traditional version by including vegetables.