Go Green: How to Make a Green Smoothie
A green smoothie made with spinach, fruit juices, frozen banana, and yogurt is a healthy way to start the day. (Photo by Kevin Hudson)
Confession: I have made some disgusting smoothies.
Whenever I've attempted to simply throw together a few ingredients, I have ended up with something that looked and tasted awful.
Thankfully, I've found a recipe that works, because smoothies are a fast way to squeeze in those needed servings of fruits and veggies, and, depending on your recipe, protein too!
The original inspiration comes from this USDA recipe.
My adaptation of this green smoothie recipe fits in a small, high-powered food blender, such as a Magic Bullet. (Hint: a dash of vanilla gives it an extra flavor boost.)
Green Smoothie for One
1 cup baby spinach leaves
½ cup orange juice
½ cup pineapple juice
1 frozen banana
¼ cup vanilla yogurt (Greek or regular)
1/4 to ½ cup ice cubes
Combine ingredients in a blender and purée until smooth. Serve immediately and enjoy!
If you like to experiment, these tips will give you some ideas for mixing and matching ingredients.
If you like smoothies, try our Peanut Power Smoothie recipe.
Posted on:
March 13, 2018
Subscribe to Extension for Real Life
Fill in the information below to receive a weekly update of our blog posts.

Recent Posts
April 6, 2020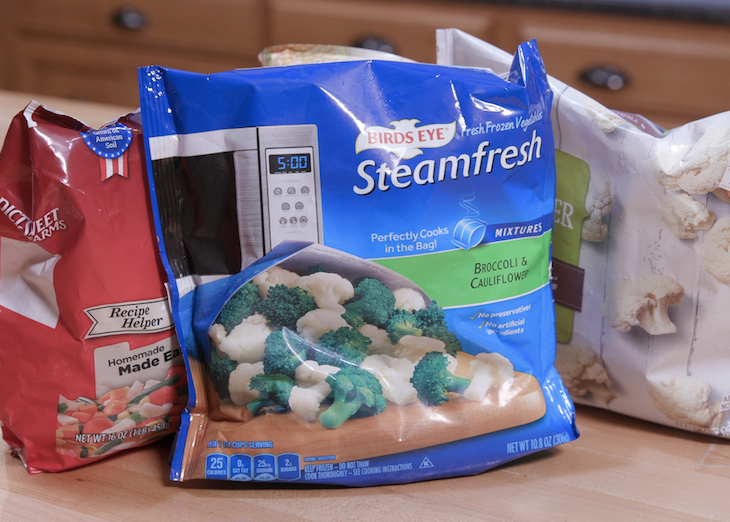 April 1, 2020
Orange Teriyaki Chicken is an easy freezer prep meal. Just place it in the refrigerator to thaw a day or two before you want to cook it.
March 31, 2020