Information Possibly Outdated
The information presented on this page was originally released on April 3, 2020. It may not be outdated, but please search our site for more current information. If you plan to quote or reference this information in a publication, please check with the Extension specialist or author before proceeding.
Gardening offers flower, fruit, vegetable options
STARKVILLE, Miss. -- Interest in gardening has nearly kept pace with social distancing and self-isolation rates across the country as the COVID-19 pandemic has circled the globe.
While nothing seems simpler than taking a plant out of a pot and putting it into a hole in the soil, true garden success requires much more than that.
Mississippi State University Extension Service experts said the first step is planning. Flower, vegetable and fruit gardens all have specific needs.
Jeff Wilson, Extension horticulture specialist at the MSU North Mississippi Research and Extension Center in Verona, addressed the vegetable garden. A good place to start is with MSU Extension Publication 1091, "Garden Tabloid."
"This publication has great basic starting information," Wilson said. "It will help you decide what you want to grow and what kind of supplies you will need."
Wilson said building a small, raised-bed garden is an easy first project. Required tools are a saw, drill and screws, along with wood for the frame. Find how-to information in Extension Publication 3087, "Constructing Raised Beds for the Mississippi Gardener."
Gardeners can also purchase self-watering containers that can typically hold two plants, such as tomato, pepper or okra.
"If you are just starting to garden for the first time, definitely start small and then 'grow' into it," Wilson said. "Decide how much produce you want before you buy plants or seeds. For example, two people do not need six squash plants."
Although tomatoes are very popular, Wilson said they are not the easiest to grow. Okra, squash, peppers, cucumbers and watermelons are better starter vegetables.
Eric Stafne, MSU Extension fruit specialist at the MSU South Mississippi Branch Experiment Station in Poplarville, said that people interested in gardening can consider fruit crops, which are mostly perennial and long term.
"Space consideration and commitment are important," Stafne said. "Do a soil test and decide what fruits you would like to eat for many years down the road."
Extension Service publications can provide ideas and recommendations. He suggested first-timers choose a fruit crop that is relatively easy to manage, as early success prevents disappointment.
"Choose a relatively easy to manage and fast-bearing crop such as blackberry or blueberry to start with," Stafne said. "Start small, because it can be more work than you think. Also, just a few plants can produce a lot of fruit; maybe more than you can eat."
All fruit crops require some level of maintenance and will not survive as long as they should if neglected.
Gary Bachman, Extension horticulturist at the MSU Coastal Research and Extension Center in Biloxi and host of "Southern Gardening," said gardening is the perfect social distancing activity.
"Working in the garden is good for you," Bachman said. "It gets you in the sun, and garden chores are great exercise. Adding flowers to your landscape is an easy way to beautify a landscape."
Because easy plants are the best choices for new gardeners, Bachman recommended zinnias as a good option. These sturdy plants thrive in full sun and bloom profusely. Other excellent choices are marigolds, celosia, melampodium or lantana. Roses and some other flowers, while beautiful, are harder to grow, and new gardeners may want to avoid them at first.
Growing microgreens is another gardening option, and this one is available indoors.
"Microgreens grow quickly indoors with minimal effort on a windowsill or under lights," Bachman said. "They don't take up a lot of space, but they can have big meal-time impact."
Microgreens are ready for harvest from 7 to 21 days after planting when the tiny seedlings reach 1 to 3 inches tall.
"Growing microgreens is a fun way to add fresh flavors along with a tender crunch to dishes," Bachman said. "They add flavor, texture and color to meals, as they can be added to salads, eaten as the salad themselves, layered on sandwiches and used as a colorful garnish."
MSU Extension offers an abundance of online resources. Find Extension publications at https://extension.msstate.edu/publications and this recent Extension for Real Life blog post at http://extension.msstate.edu/blog/gardening-tasks-for-april. Available MSU Extension Facebook communities include Extension Horticulture Hub and the MSU Extension Master Gardener group.

News Story Contact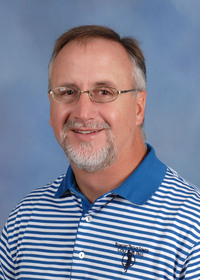 Horticulture: State Master Gardener Coordinator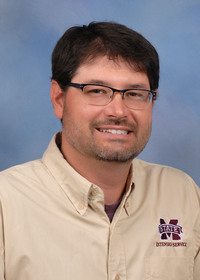 Extension/Research Professor