Information Possibly Outdated
The information presented on this page was originally released on March 19, 2020. It may not be outdated, but please search our site for more current information. If you plan to quote or reference this information in a publication, please check with the Extension specialist or author before proceeding.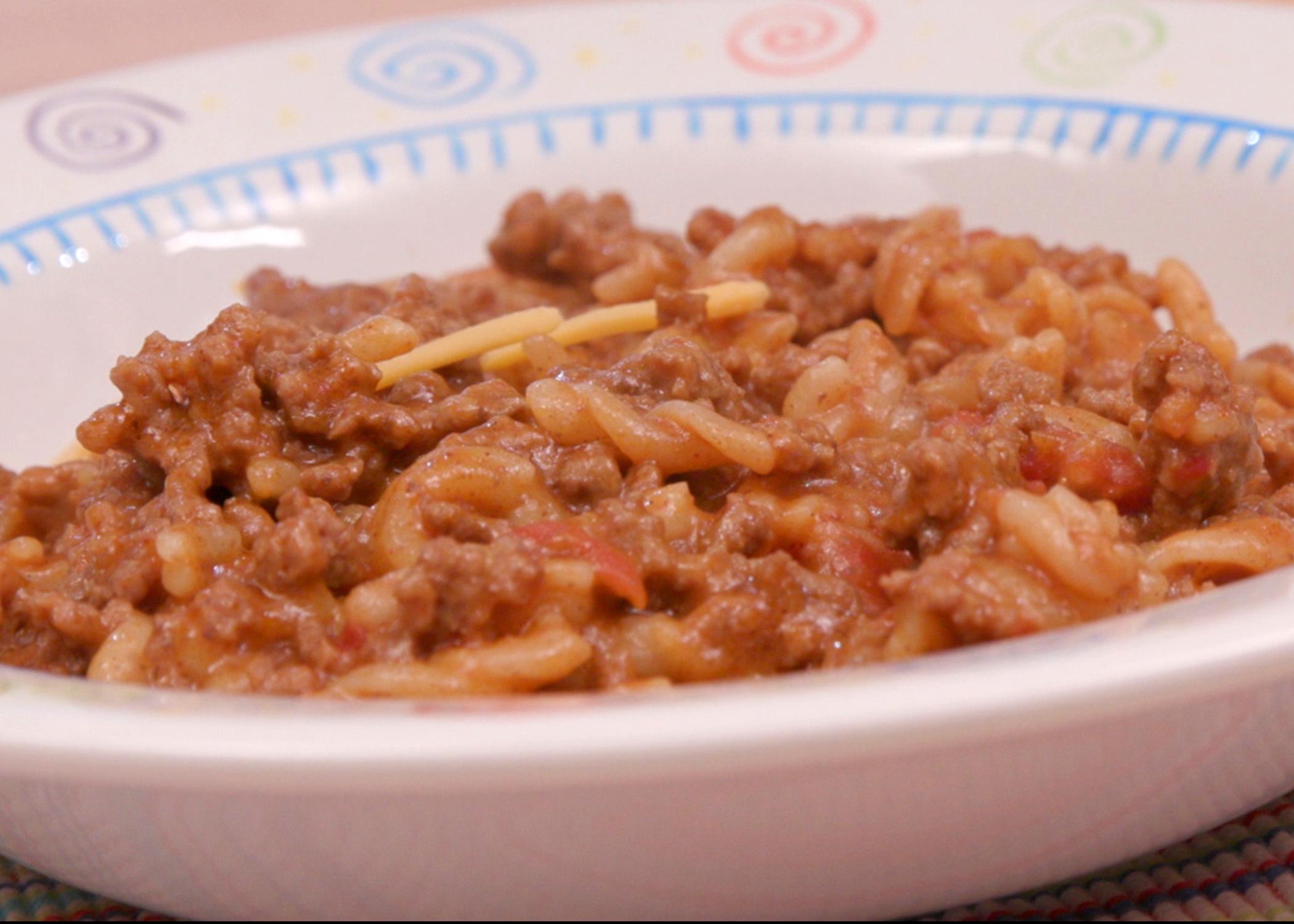 Easy meals to cook from frozen foods
RAYMOND, Miss. -- As cases of COVID-19 grow around the country, many families are practicing social distancing to protect themselves and others.
This likely means people will be making fewer trips to the grocery store, cooking at home and using their freezers.
Natasha Haynes, a family and consumer science agent with the Mississippi State University Extension Service, said freezing meats and other items is a great way to keep a supply of perishable foods on hand. However, she reminds people to follow U.S. Department of Agriculture guidelines for safe thawing when it comes time to use the items.
"Don't thaw meats and poultry on the counter or in hot water," said Haynes, who is also host of The Food Factor, a digital platform she uses to share recipes, tips and other information about food and nutrition on the Extension for Real Life blog.
"Put these items in the refrigerator a day or two before you plan to use them" she said. "If you need to thaw items quicker, you can put them in a sealed plastic bag and submerge the bagged item in cold water, changing the water every 30 minutes to maintain a safe temperature. You can also use the microwave's defrost feature. Be sure to cook the items immediately after thawing if you use the cold water or microwave method."
Here are a few recipes from the Extension for Real Life blog that utilize freezer and pantry staples.
Quick Taco-Mac
Ingredients:
1 pound ground turkey or ground beef
1 packet taco seasoning
1 (14.5 ounce) can whole tomatoes, undrained
1 cup water
1 box macaroni and cheese
Directions:
In medium skillet, brown ground meat until crumbly. Drain fat. If using whole canned tomatoes, cut or break up the tomatoes. Stir in rest of ingredients, including the cheese packet from the macaroni and cheese. Bring to a boil. Reduce heat. Cover and simmer 20 minutes. Sprinkle with cheddar cheese, if desired.
Ten-Minute Corn Chowder
Ingredients:
1 teaspoon oil
1/2 onion, chopped
1 teaspoon minced garlic
4 tablespoons all-purpose flour
3 cups nonfat milk
2 teaspoons mustard
1/4 teaspoon dried thyme
black pepper to taste
2 cups frozen corn kernels
4 tablespoons shredded, reduced-fat cheddar cheese
Directions:
Heat a large, nonstick skillet over medium-high heat. Add the oil and sauté the onion and garlic until golden, about 2 minutes. Meanwhile, place the flour, milk, mustard and seasonings in a small bowl and mix well. Add the milk mixture to the skillet followed by the corn. Stir well until the mixture comes to a boil and thickens, about 3 minutes. Stir frequently to keep the mixture from burning. Divide into four bowls and top each with 1 tablespoon of shredded cheese.
For more easy and nutritious recipes, cooking tips and information, visit the food section of the Extension for Real Life blog at http://extension.msstate.edu/blog/food. Our recipe for Fish and Spinach Bake is great to try out with some Mississippi farm-raised catfish. Get the recipe on the blog at https://bit.ly/2U1EfTI.
Extension Publication 3430, "A 14-Day Shopping and Meal Plan," provides a shopping list and meal plan along with tips and recipes. Find it on the Extension website at https://bit.ly/2WoCCB6.
Meats and poultry also can be cooked from a frozen state, but plan to cook them for about 50 percent longer than normal. Always use a meat thermometer to confirm the item has reached a safe temperature, Haynes said. UDSA guidelines on these temperatures can be found on the agency's website at https://bit.ly/2QsEjtA.
Find more information on safe thawing methods on the USDA website at https://bit.ly/38YfwnG.