Sweet Potatoes
Sweet Potatoes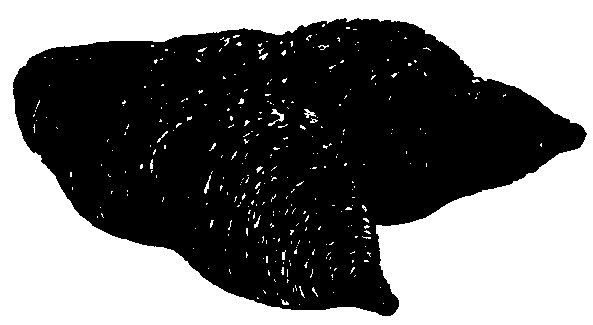 This tropical root crop is started from small plants called slips or vine cuttings. Slips are produced by sprouting sweet potato roots in moist sand or sawdust. Cover roots in a box or bed with 3 to 4 inches of sand or sawdust, water, and keep warm (80 °F). In a few weeks when sprouts are several inches long, pull them from the roots. Additional slips develop and can be used for later planting.
Before planting sweet potato slips (homegrown or purchased), cut about 1 inch from the base of the stem to reduce disease problems. Use starter solution when setting slips in the garden.
Vine cuttings are slips cut at the bed surface with no roots or cuttings taken from the ends of slips set in the garden earlier. They have the advantage over slips of further reducing disease and insect problems. Vine cuttings several inches long can be made until July 1. These cuttings root rapidly when set in warm, moist soil.
Sweet potatoes need warm soils and about 90 to 110 days from setting the plants until harvest. Even good roots will produce poor yields if the soil is clay, wet, or overfertilized with nitrogen. A good sweet potato fertilizer has a ratio of 1-2-4. Select a loose, well-drained soil that allows for root growth and easy digging. Side-dress 3 to 4 weeks after transplanting with a low nitrogen, high potash fertilizer. Many sweet potato varieties flower in late summer. Sweet potato flowers are similar to morningglory.
Dig sweet potatoes when the soil is fairly dry and the air is warm. Early harvest results in many small roots. Late harvest results in jumbo roots and possible cold injury. Do not let freshly dug potatoes sit in the sun; they scald easily. If exposed to temperatures below 50 °F, potatoes may develop hard spots in the roots, a condition known as hardcore, or be chilled and begin to break down.
Problems in growing sweet potatoes are sweet potato weevil in the southern half of the state, larvae of various insects that burrow into the roots, and the diseases scurf (soil stain) and soil rot. Clip the base of the slips before planting or use vine cuttings to reduce scurf infection. Acid soils help to control soil rot. Cracks in the roots indicate nematode damage or interrupted growth caused by periods of drought.
Varieties
Beauregard—light rose skin; moderately deep orange flesh; high yielding; some disease resistance but not resistant to nematodes.
Centennial—variably tapered to cylindrical root shape; medium to large size; orange skin; deep orange flesh; vines thick and vigorous.
Jewel—blocky shape; smooth copper skin with rose blush; orange flesh.
Unit I Porto Rico—old variety; no field disease resistance; root shape variable; copper skin; yellow-orange flesh.
Nancy Hall—popular old variety with no disease resistance; light orange flesh.

Publications
News
Watch
Listen
Contact Your County Office
Related Material
Upcoming Events
Your Extension Experts
Extension/Research Professor
Greenhouse Tomatoes and other vegetables, Field Vegetables, Mushrooms