Lantern and Evergreens Holiday Centerpiece
Publication Number:
P3429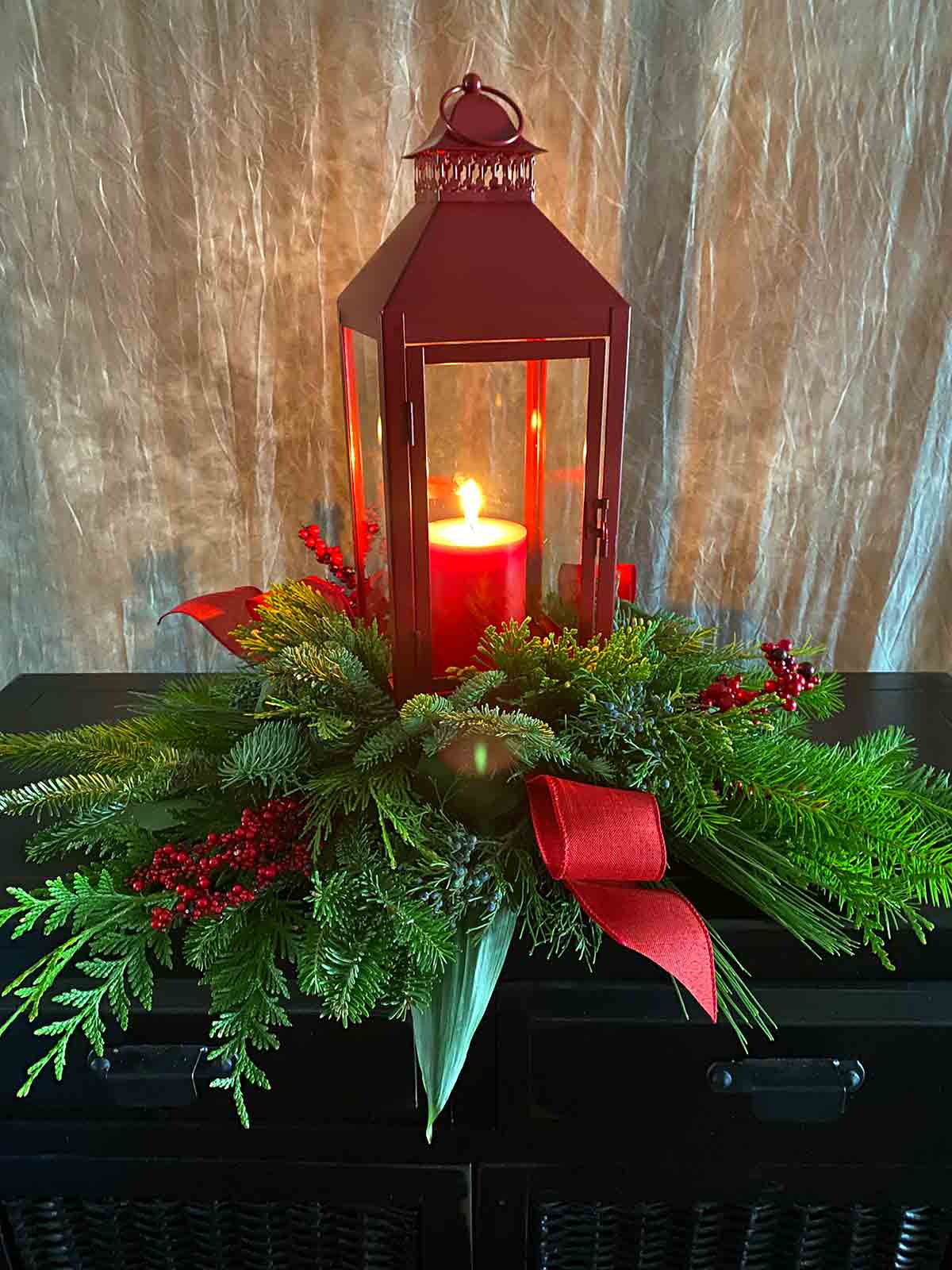 Natural, fresh evergreens make the best holiday decorations, and Mississippi's lush landscapes provide a wide variety that can be used in floral design. Your home garden and garden center are ideal starting places for this exceptional centerpiece that can also be used to adorn a kitchen island or sofa table in your home, or a focal area in your church or business.
Professional florists can create dozens of these designs at a time and successfully refrigerate them for weeks until delivery. This arrangement has the potential to be displayed for months if cared for properly. Considering the small number of supplies it takes to complete the design, this charming arrangement is a classic for the holiday season.
Mississippi is a big, green garden! The following beautiful plant materials flourish in our state and are recommended for floral design:
Arborvitae — Thuja occidentalis
Aspidistra — Aspidistra elatior
Boxwood — Buxus sp.
Camellia — Camellia sp.
Cedar — Juniperus virginiana
Holly — Ilex sp.
Juniper — Cedrus sp.
Leyland cypress — x Cupressocyparis leylandii
Magnolia — Magnolia grandiflora
Little Gem magnolia — Magnolia grandiflora 'Little Gem'
Pine — Pinus spp.
Pittosporum — Pittosporum tobira
Smilax — Smilax spp.
Southern wax myrtle — Myrica cerifera
Sweet olive — Osmanthus fragrans
Commercial outlets, including lawn and garden stores and Christmas tree farms, sell cut foliage by the type or in mixed bunches. They may offer these evergreens as well as others:
Douglas fir — Pseudotsuga menziesii
Fraser fir — Abies fraseri
Noble fir — Abies procera
Virginia pine — Pinus virginiana
White pine — Pinus strobus
Step 1: Gather Materials
Gather the materials needed for the design. A variety of at least three different types of foliage will provide a harmonious arrangement.
#40 red ribbon, approximately 3 inches wide, about 2 yards
12- to 18-inch-tall lantern
9- to 12-inch-wide plastic tray
Artificial berry spray
Fresh flower foam
Pillar candle, traditional burning or battery-operated, proportionate to lantern
Pruning shears
Ribbon scissors
Vinyl sheeting
Waterproof tape
Wired wooden picks
A variety of cut greenery
Step 2: Prepare Ribbon Accents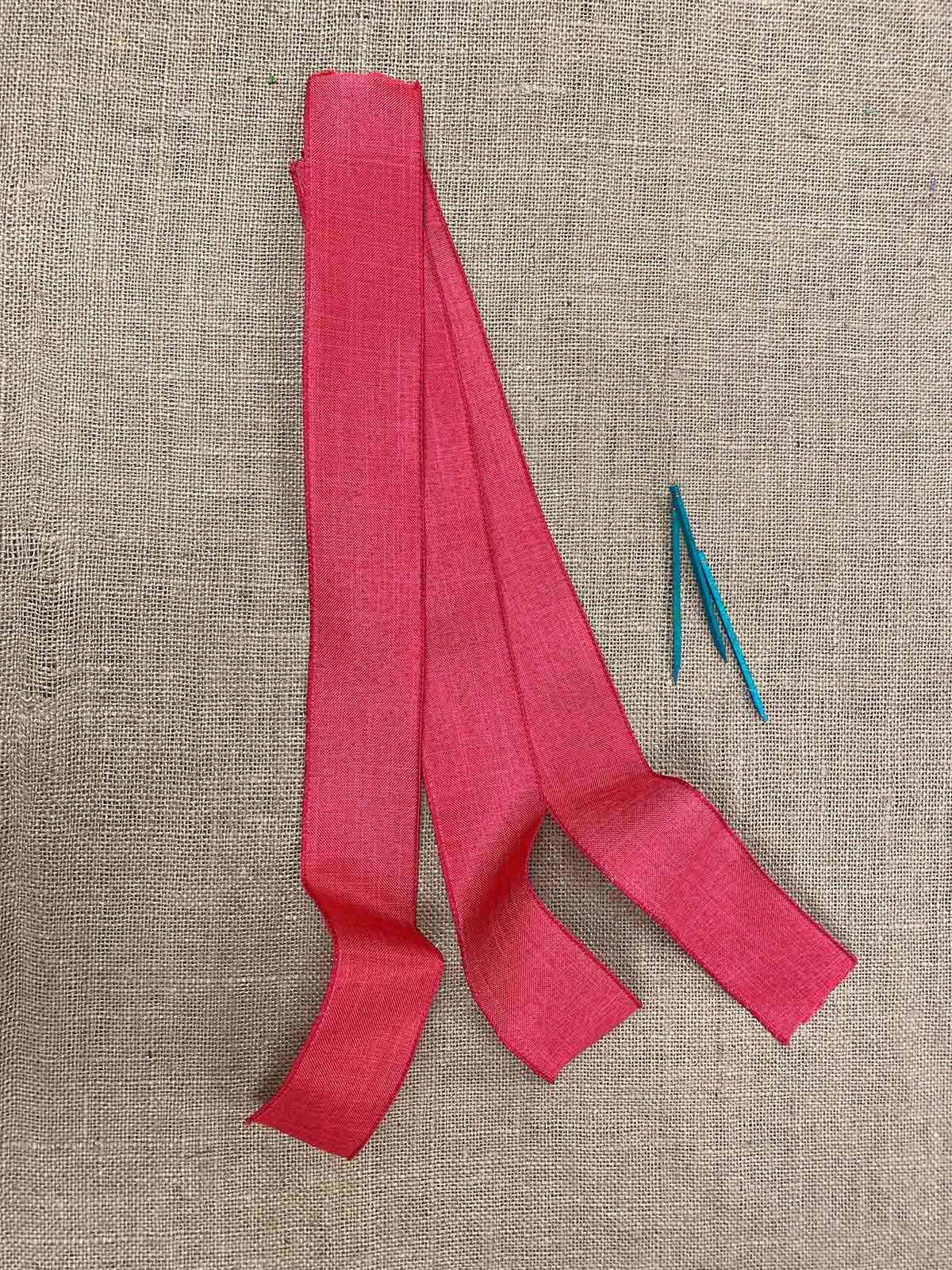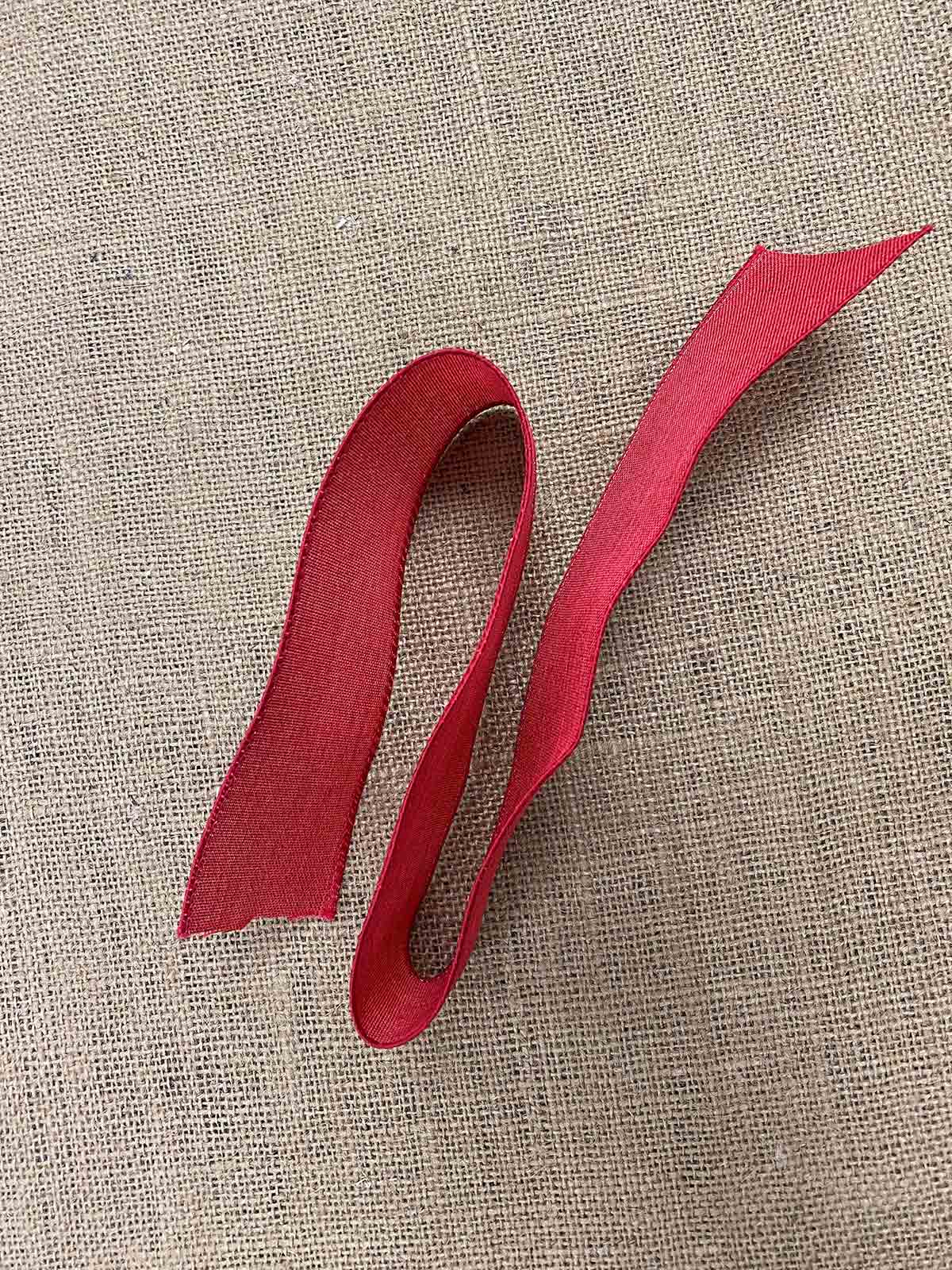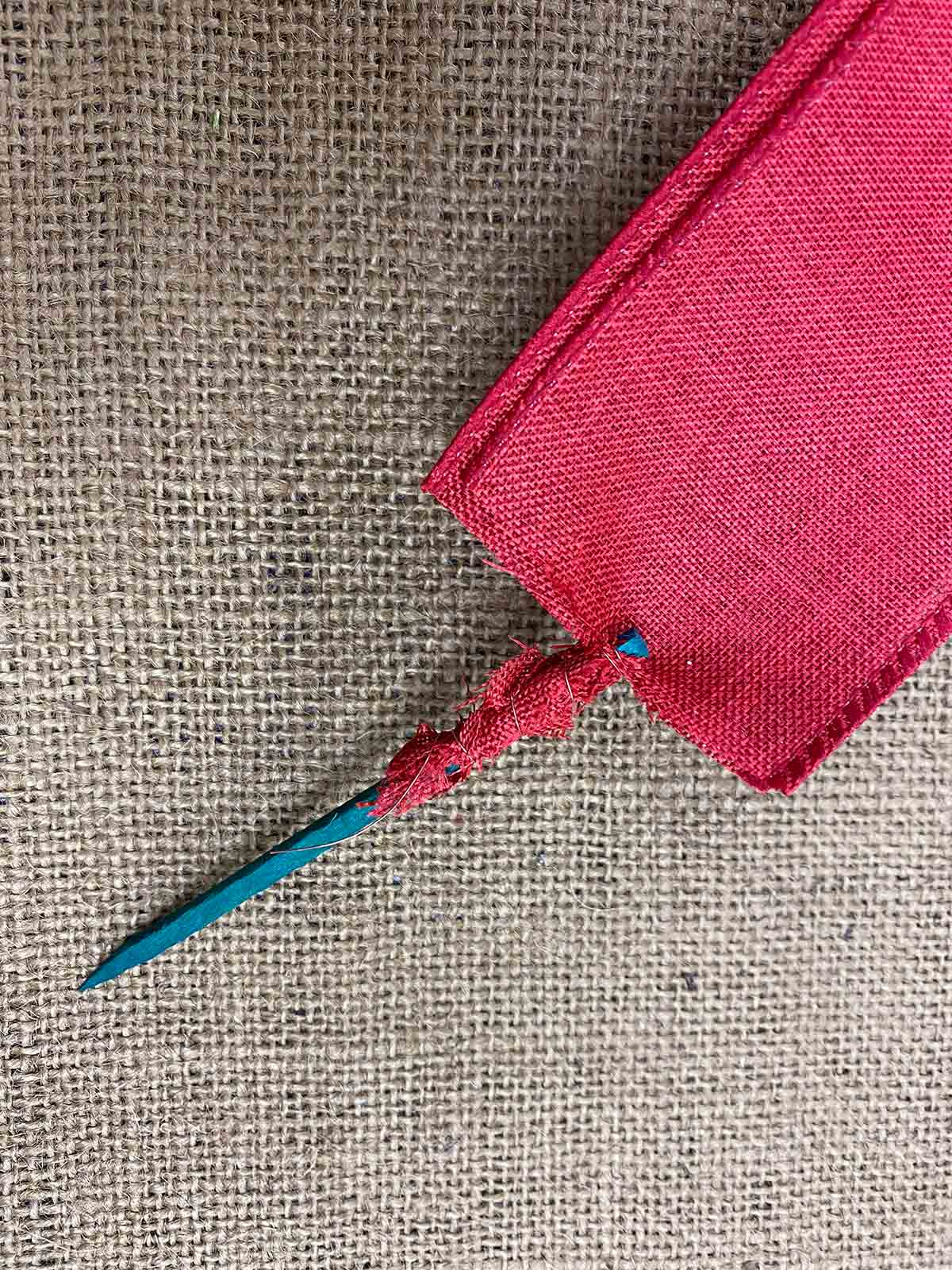 Step 3: Prepare Floral Foam and Container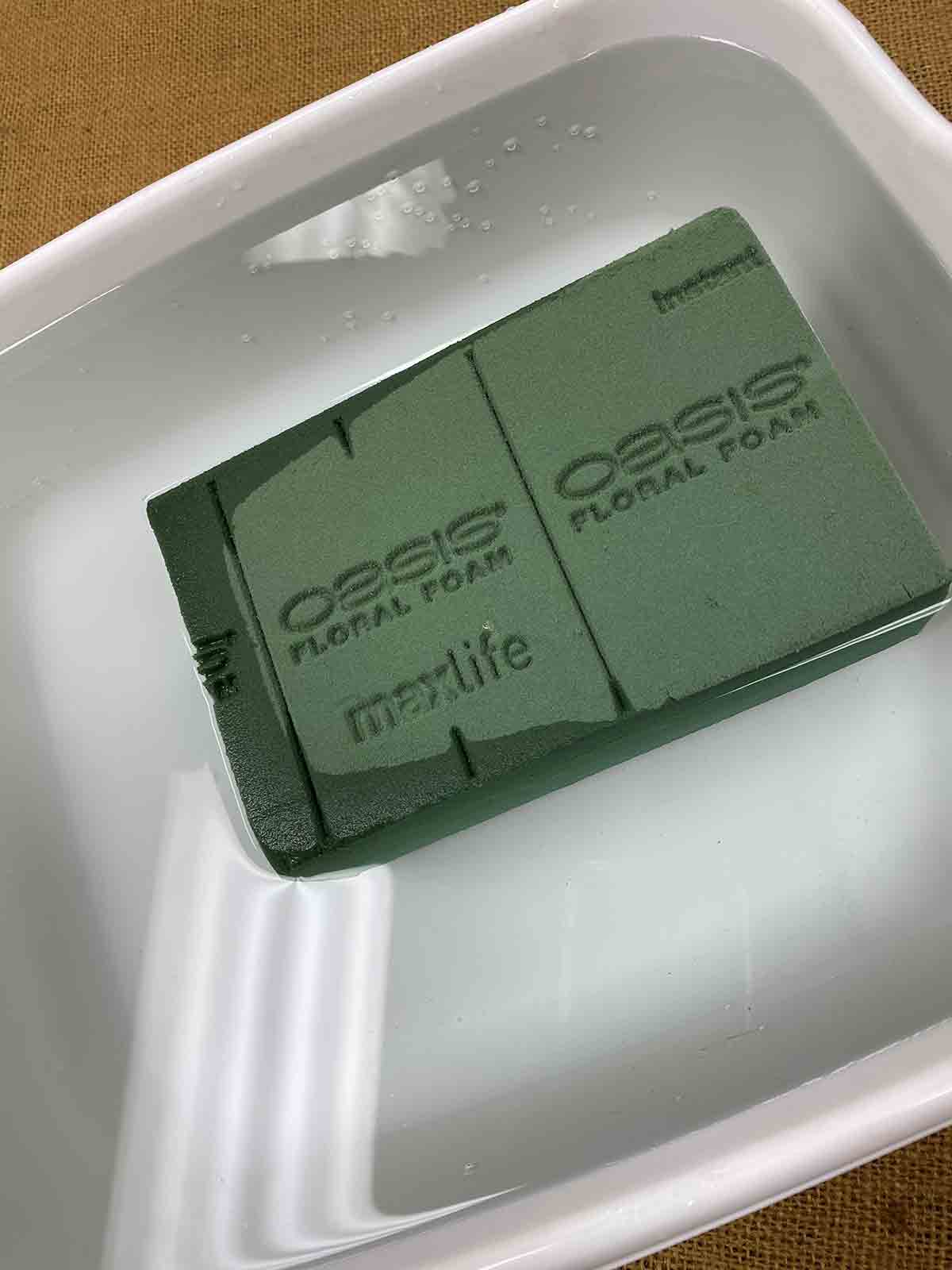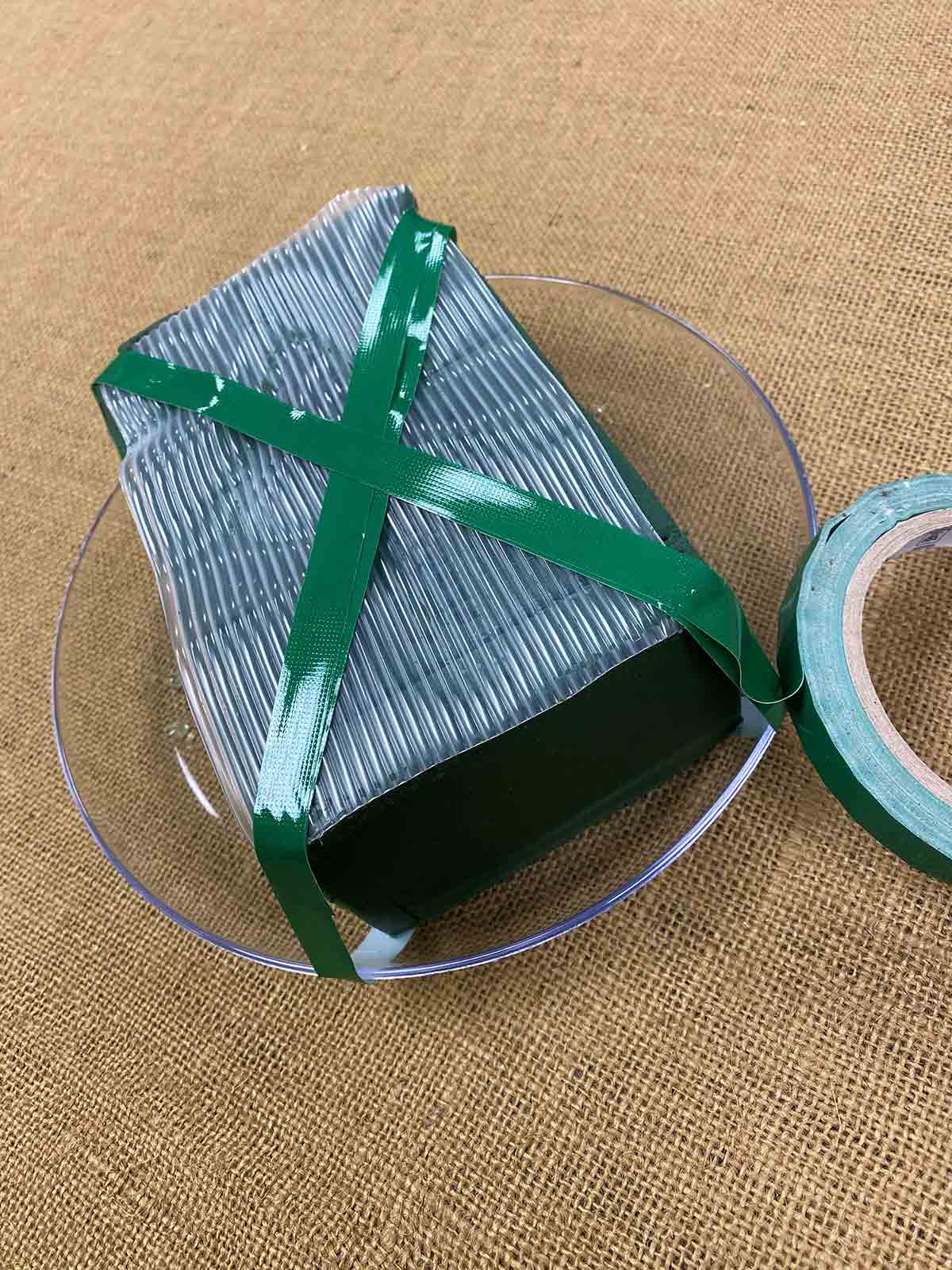 Step 4: Place the Greenery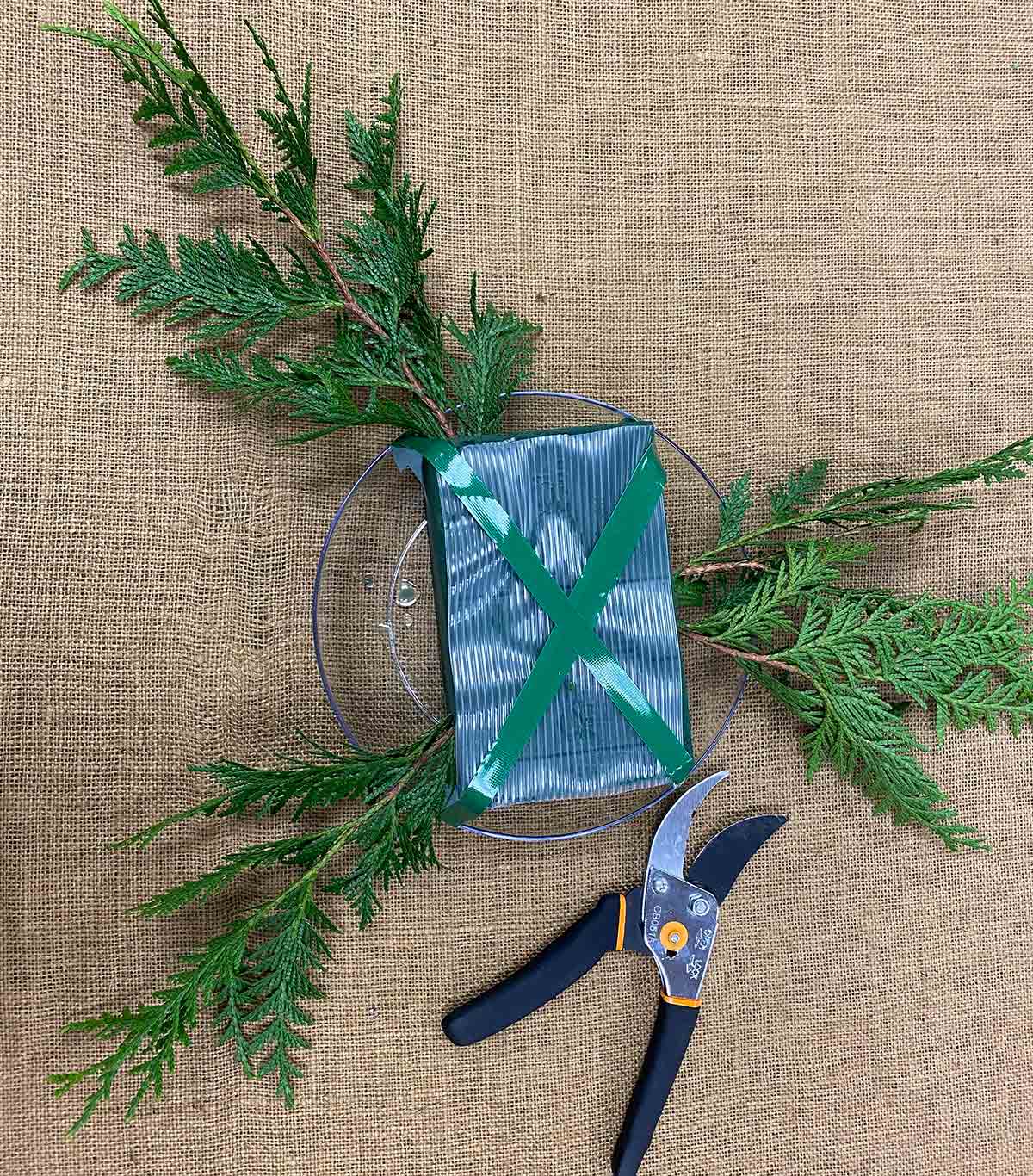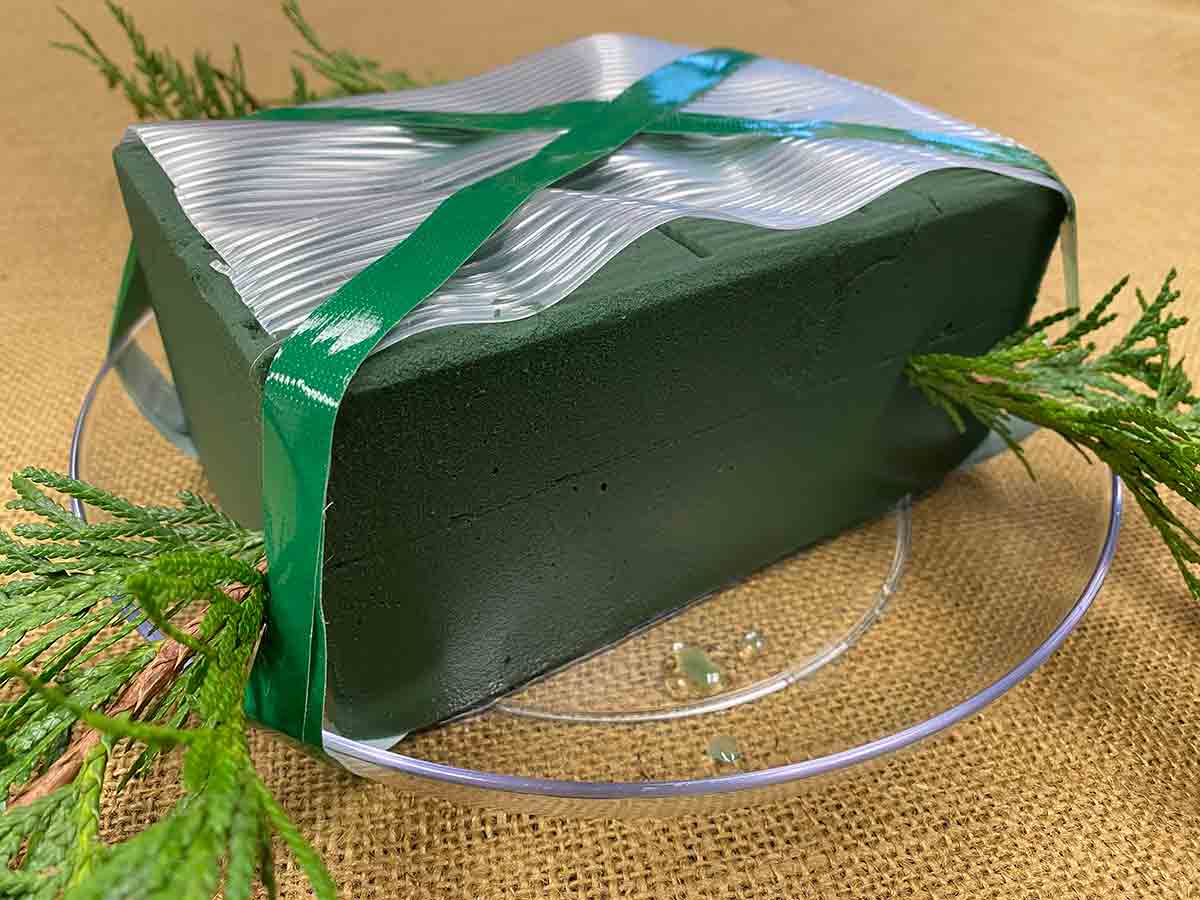 The placements should be impaled at least 1 inch in the foam.
The stems should be touching the rim of the container.
The foliage should gently rest on the tabletop.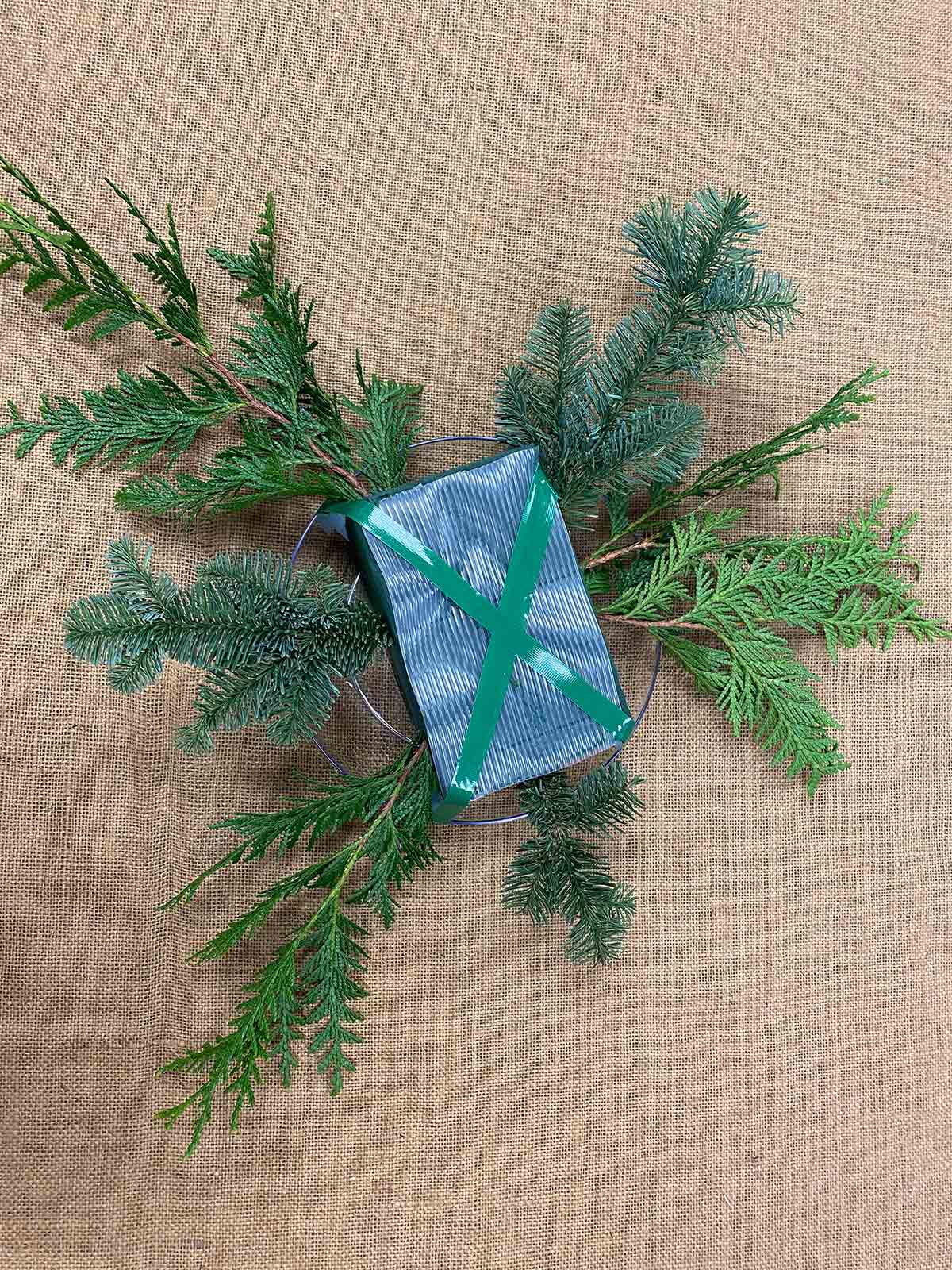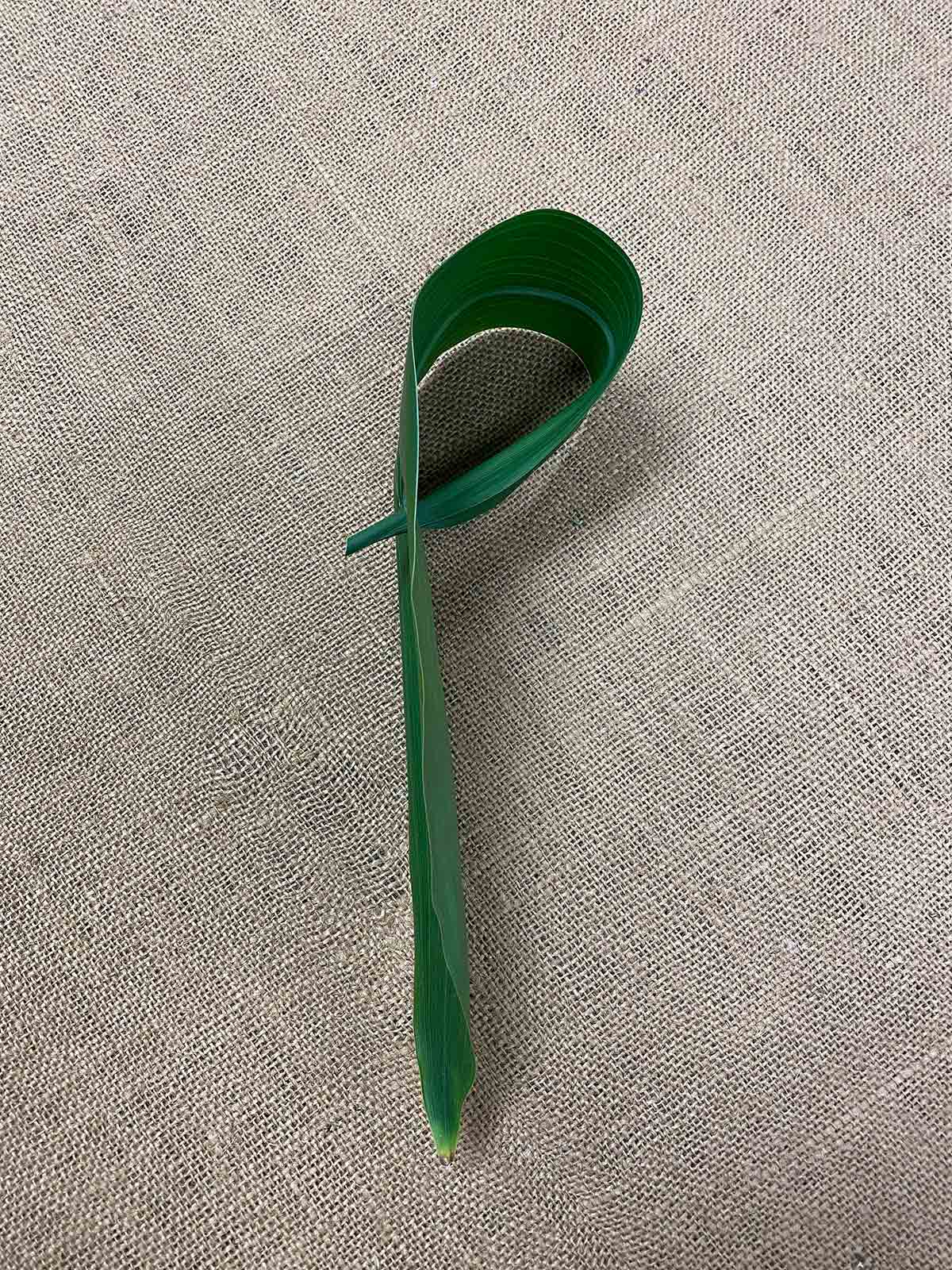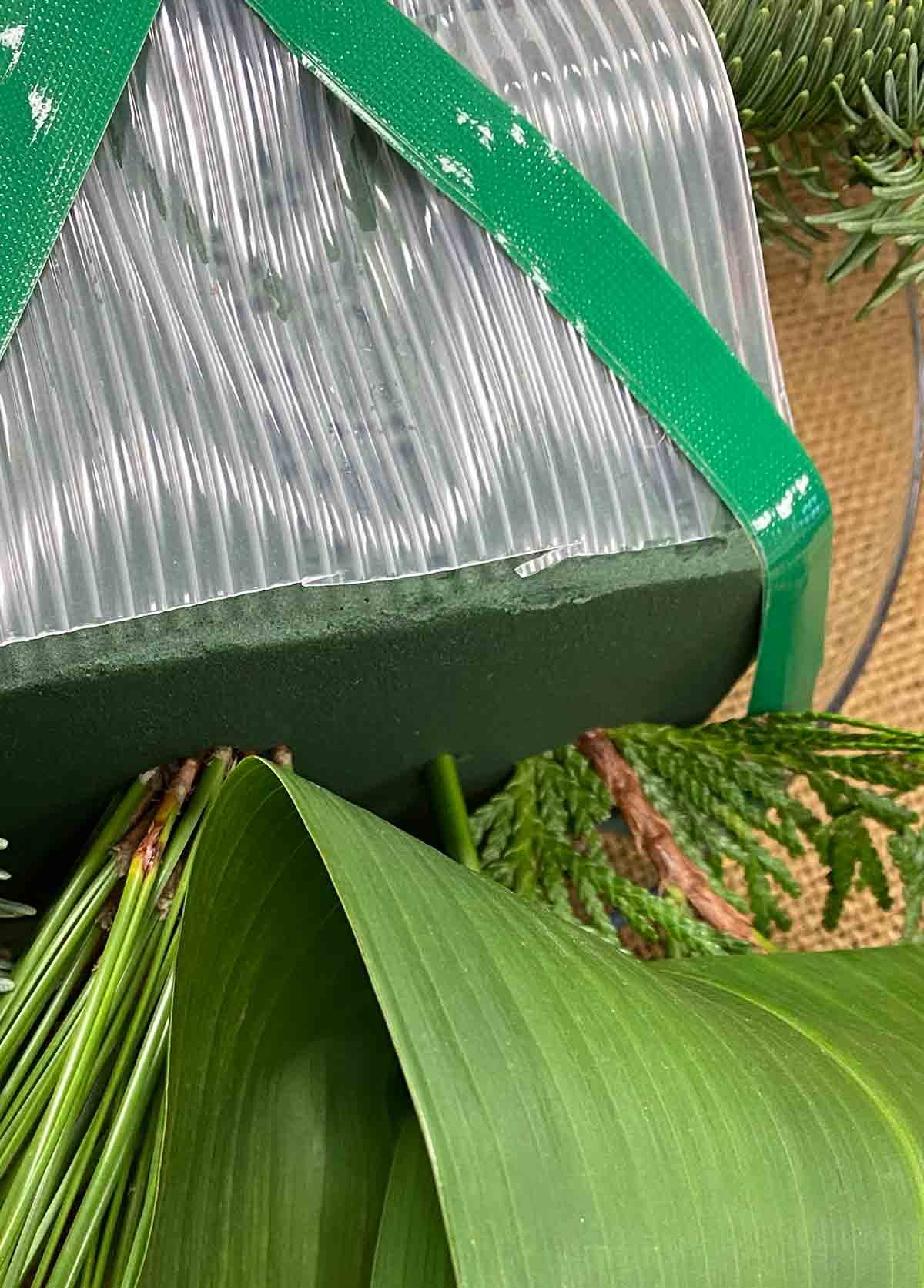 Step 5: Add Decorations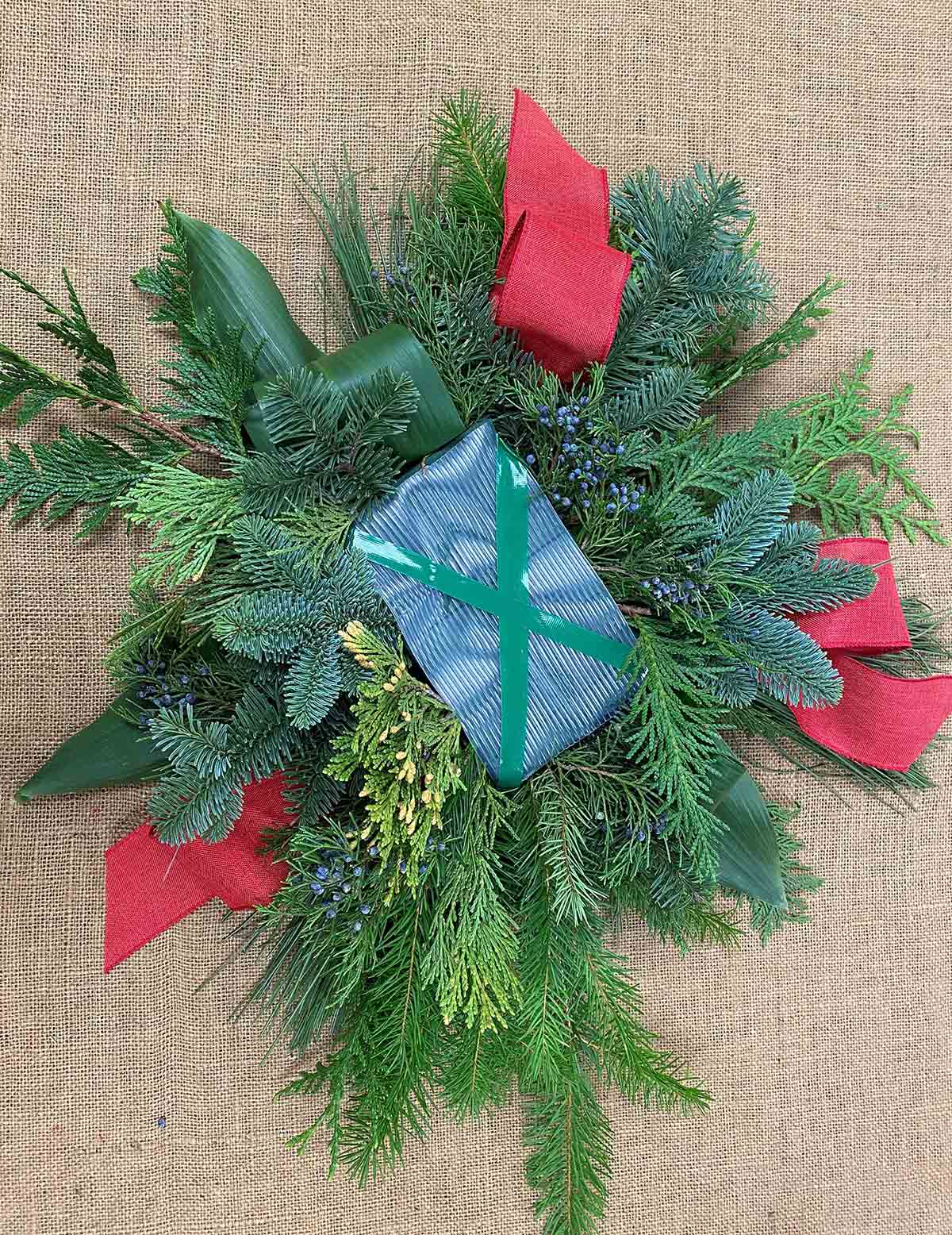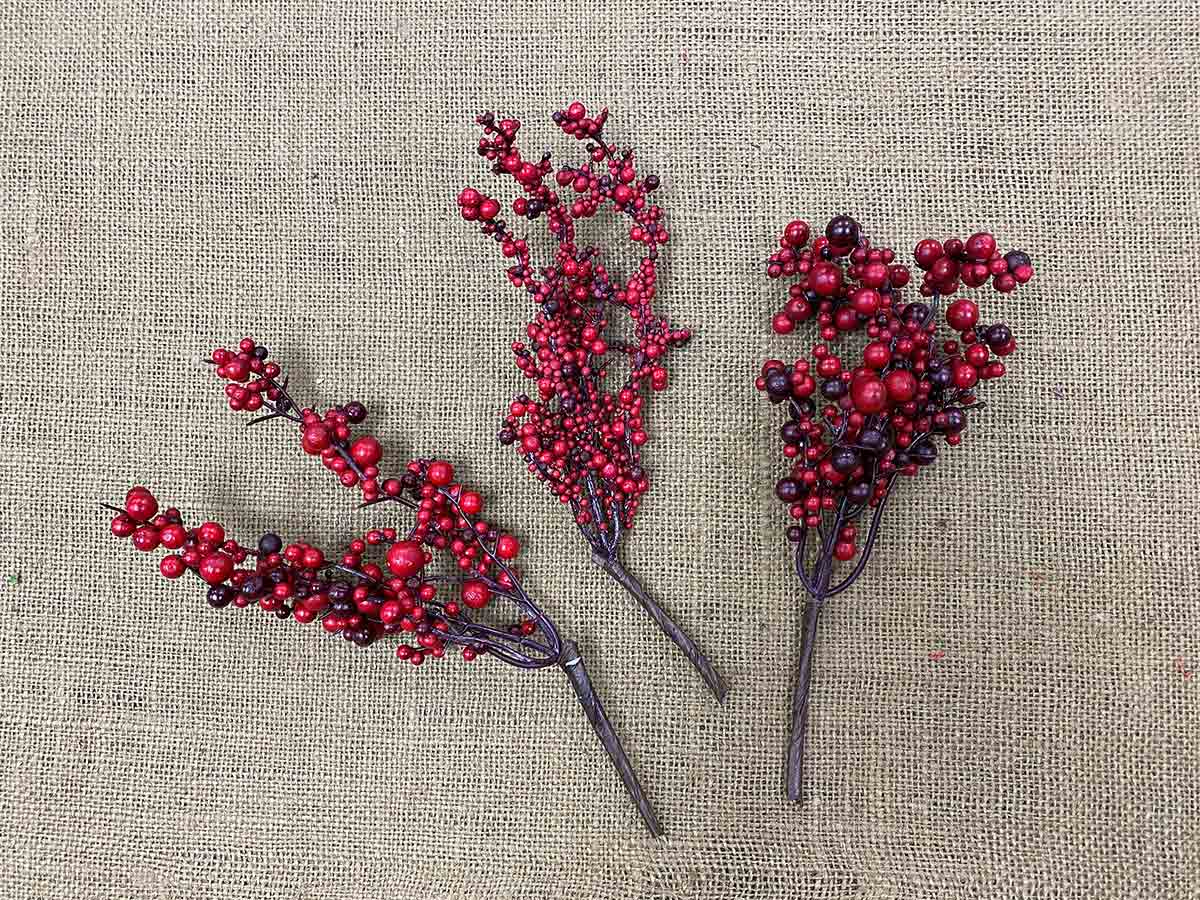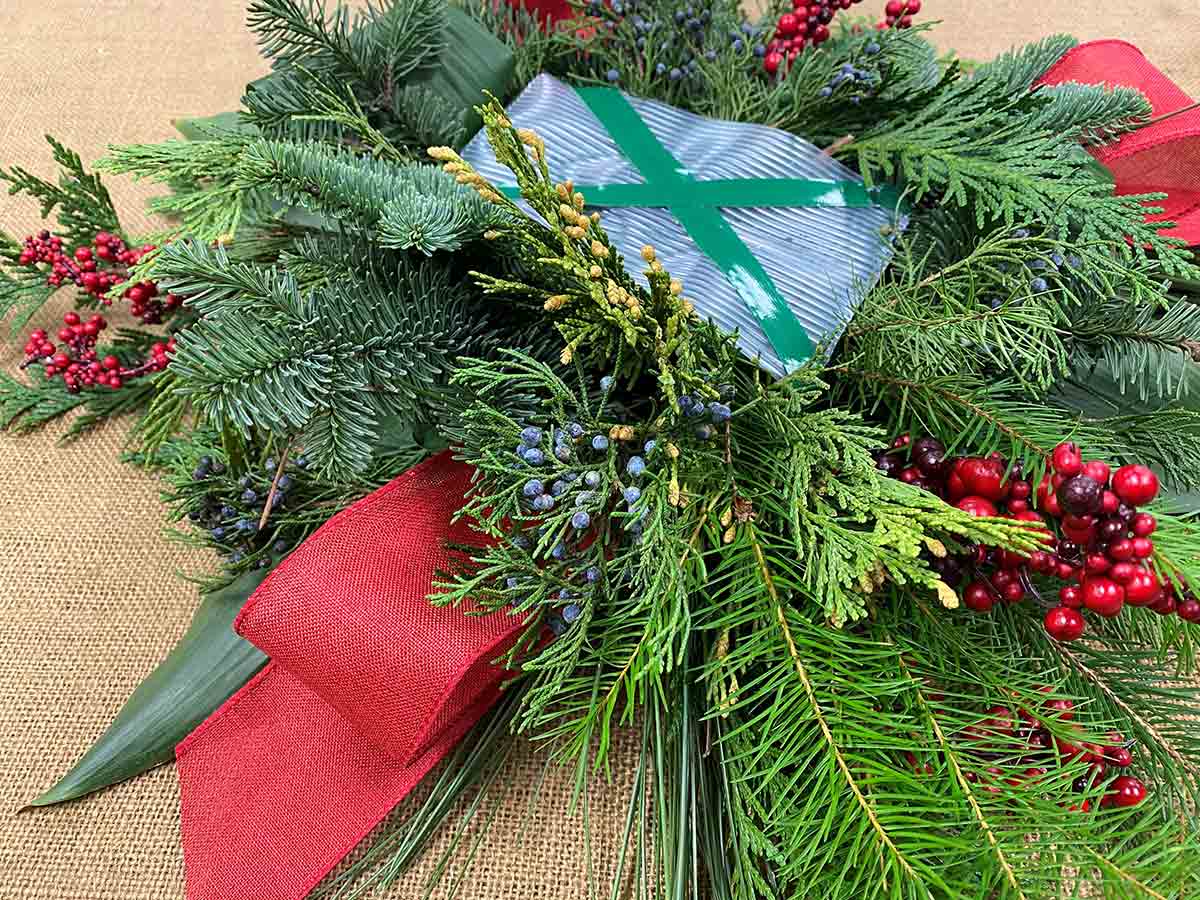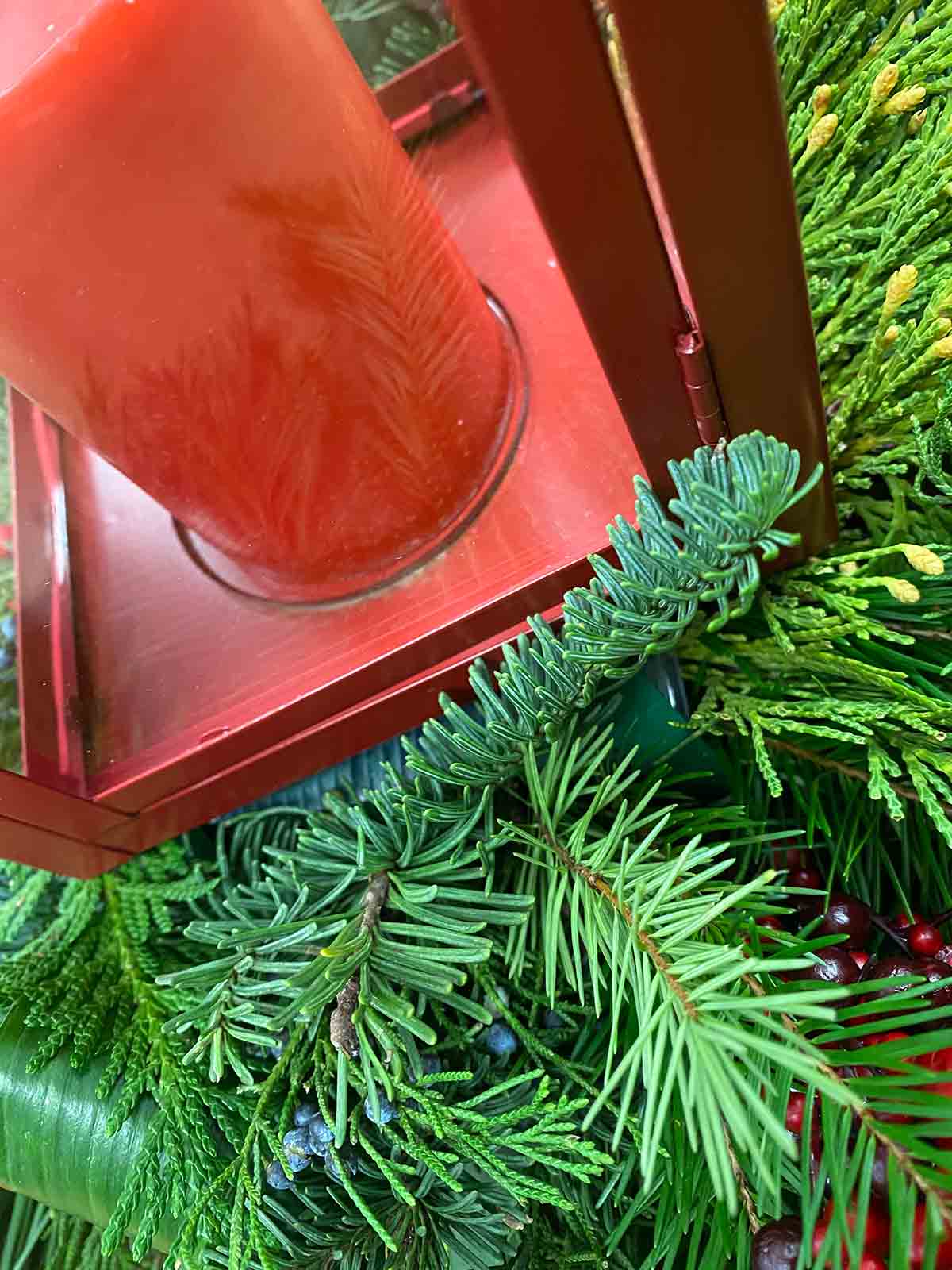 Step 6: Add Water and Enjoy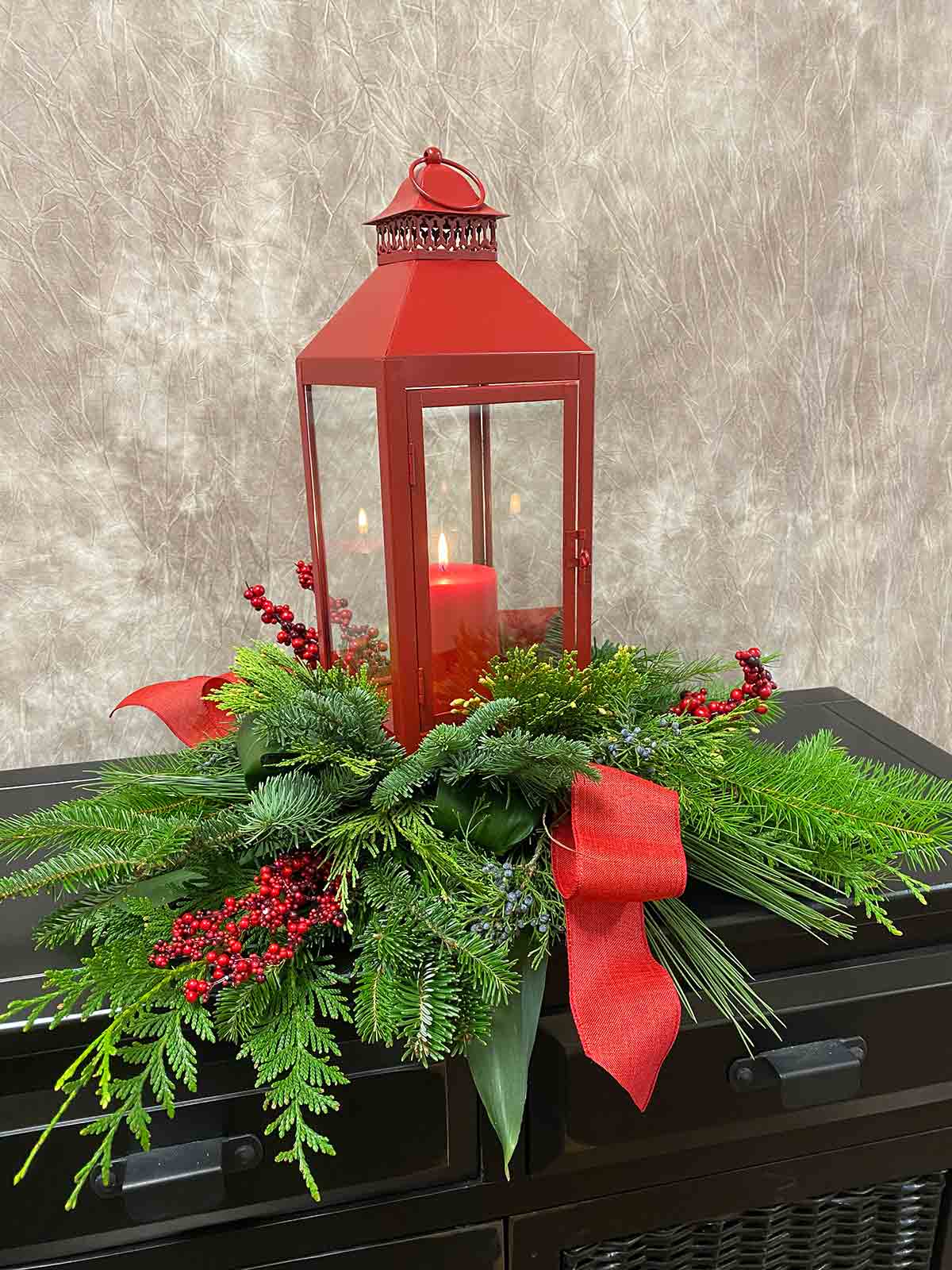 ---
Commercial producers or florists can attach a care tag to finished arrangements when marketing to consumers. Gift recipients will appreciate instructions to lengthen the life span of the design. Include the following information on your tag.
---
Attention: This lantern is not attached to the greenery base of this arrangement. Handle with care.
This arrangement is made from fresh-cut foliage arranged in floral foam. Add water to the container, and check the water level every few days. Keep the design out of warm drafts and direct sunlight.
If possible, store in a cool place until displayed.
Never leave a burning candle unattended.
---
Publication 3429 (POD-04-23)
By James M. DelPrince, PhD, AIFD, PFCI, Horticulture Specialist and Assistant Professor, Coastal Research and Extension Center.
The Mississippi State University Extension Service is working to ensure all web content is accessible to all users. If you need assistance accessing any of our content, please email the webteam or call 662-325-2262.