Guide for Master Gardeners and Master Gardener Interns
Publication Number:
IS1892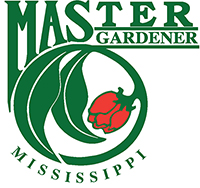 This information sheet explains what you need to know about being a Master Gardener or a Master Gardener intern. We look forward to working with you to implement the Master Gardener program in your county. For additional information, visit the Master Gardeners' Extension webpage.
Certification Requirements
Complete the required 40 hours of training classes.
Sign the Memorandum of Agreement, stating that you agree to complete 40 hours of volunteer service.
Complete your internship volunteer service hours. Interns must complete and document a minimum of 40 hours of approved volunteer service activities within 1 year of training. Service activities must be approved by the county Extension Master Gardener coordinator (CEMGC). Activities and hours may be recorded on the MG Individual Activity form at https://webapps.msucares.com/master_gardener/. When service hours are completed, turn the form in to the CEMGC.
Recertification Requirements
Each year after certification, Master Gardeners must complete a minimum of 20 project/service hours and 12 educational hours to remain classified as active Master Gardeners. Any educational opportunities approved by the CEMGC that will enhance the Master Gardener's dissemination of horticulture information may count toward these hours. Project/service activities must be approved by the CEMGC.
Use of Master Gardener Title
"Master Gardener" is a nationally recognized title, but it has no service or trademark status. However, the title "Mississippi Master Gardener" or "Mississippi State University Extension Service Master Gardener" is used by Extension to indicate a person who has been trained and certified through our Extension program. Mississippi Master Gardeners are expected to use their title only when doing unpaid volunteer educational work for Extension. The designation as Master Gardener is void when individuals cease active participation.
Master Gardeners should not advertise their names or places of business, or be listed on business advertisements as Master Gardeners. The Master Gardener program is an Extension public service program. Appearing for a commercial activity, having association with commercial products, or implying Extension endorsements of any product or business is inappropriate.
Master Gardeners may not solicit money for public speaking. Unsolicited money and reimbursements for expenses should be donated to the local Master Gardener fund. Gift items may be accepted.
Making Recommendations
When making horticultural recommendations, including the use of chemicals (insecticides, pesticides, fungicides, herbicides), you must follow the published Extension recommendations.
Some cultural problems may not be specifically covered by Extension publications. Experienced Master Gardeners may suggest nonchemical treatments they consider appropriate based on personal experience. You must state clearly that you are speaking from your own personal experience and are not presenting the opinion of Extension. Always cite the reference book or material used for a recommendation.
All questions concerning the commercial production of crops and pest control questions should be referred to the Extension office.
Use of Master Gardener Logo
The Master Gardener logo may be used on printed pieces, T-shirts, pins, and other items. If you do use the Master Gardener logo, we prefer that you also include the Extension wordmark. It is against university policy to change or alter the Extension wordmark in any way.
Ways You Can Volunteer
Volunteer at the county Extension office by answering questions via telephone or personal contact concerning horticultural problems.
Plan and conduct clinics, demonstrations, workshops, and beautification projects for the general public.
Help your county Extension staff prepare and produce educational resources, including media materials and home horticulture classes.
Help your county coordinator develop and conduct horticultural programs and activities.
Help your county 4-H agent with community 4-H clubs, school 4-H clubs, Junior Master Gardener projects, and special events.
Attend county and state Master Gardener training.
Develop and/or help maintain a county Master Gardener website.
Promote the Master Gardener program and recruit new volunteers to attend training.
Design flyers and/or brochures for programs and workshops. Help distribute them throughout the county.
---
Information Sheet 1892 (POD-03-18)
Revised by
Jeff Wilson
, PhD, Regional Horticulture Specialist, North Mississippi Research and Extension Center. Originally written by Juli Hughes, Extension Agent, Choctaw County Extension.
The Mississippi State University Extension Service is working to ensure all web content is accessible to all users. If you need assistance accessing any of our content, please email the webteam or call 662-325-2262.
Authors
Horticulture: State Master Gardener Coordinator