The County 4-H Advisory Council
Publication Number:
F0622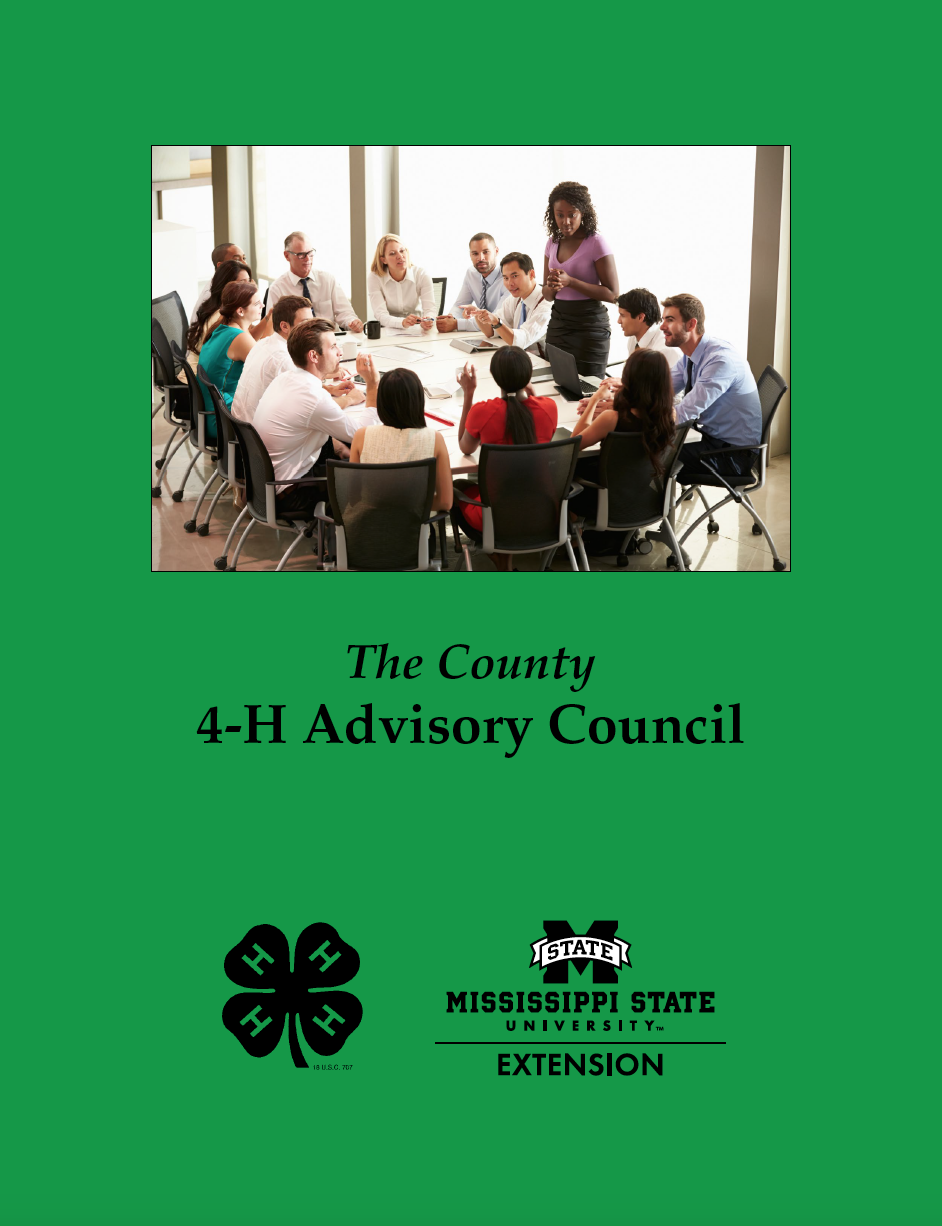 The County 4-H Advisory Council is a group of men and women who have opportunities to fulfill their desires to serve the young people and volunteers involved in the 4-H youth development program. The advisory council is a volunteer group that contributes time, energy, and other resources to help build good citizens through 4-H educational programs. It helps explain 4-H to people in the county and helps the county Extension agents to understand youth needs. Council members, working as a team, obtain the resources for an educational program designed to fulfill these needs.
Download the PDF for more information.
Department:
Ctr 4-H Youth Development
The Mississippi State University Extension Service is working to ensure all web content is accessible to all users. If you need assistance accessing any of our content, please email the webteam or call 662-325-2262.