Be Somebody in 4-H
Publication Number:
P1011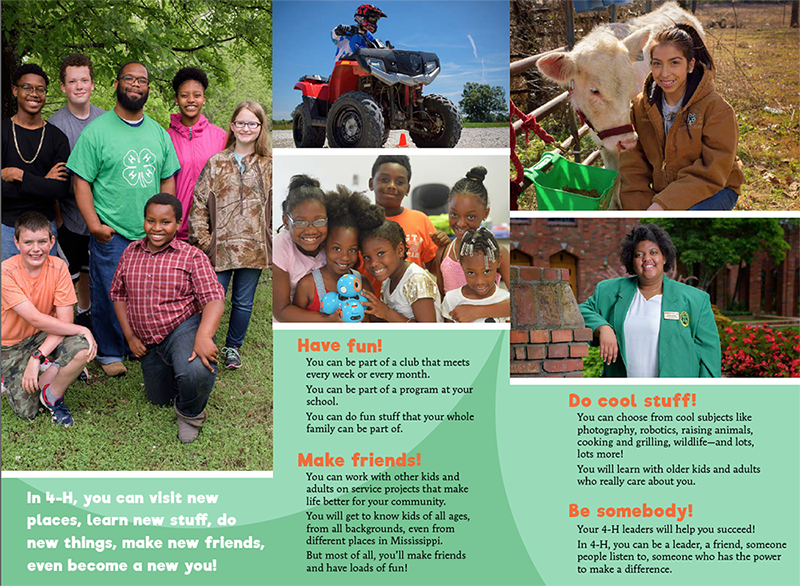 In 4-H, you can visit new places, learn new stuff, do new things, make new friends, even become a new you!
Interested in Joining 4-H?
Download the brochure (PDF above), complete the form, and return to your county Extension office.
Department:
4-H & Family & Consumer Sciences, Ctr 4-H Youth Development
The Mississippi State University Extension Service is working to ensure all web content is accessible to all users. If you need assistance accessing any of our content, please email the webteam or call 662-325-2262.