Choosing Insecticides, Vol. 7, No. 14
---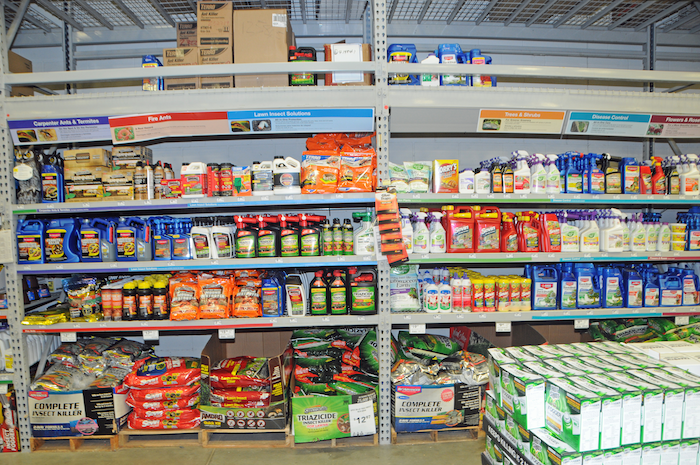 You've got a bad insect problem. So you go to the store to buy some insecticide. But when you get to the insecticide shelves you are overwhelmed. So many insecticides. So many choices. How do you know what to get?

Looking at the pictures on the containers won't help. Products that feature pictures of a particular insect often are not the best choice for controlling that insect. Looking at the brand names won't help. Products that say they are for a particular pest and include its' name in the brand name are not always the best option for that pest. Talking with the sales personnel may not help either. Some have lots of experience and knowledge, but others don't, and the ones that just don't know are often reluctant to tell you so. "We sell a lot of this" is usually not a good recommendation.

The only way to avoid this dilemma is to do your homework before you go to the store. Check out extension publications about controlling insect pests on the crop or situation you need to treat and see what products are recommended. Pay particular attention to the active ingredients in recommended products, as well as the brand names. Write these down, both the brand names and the active ingredients, and take them to the store with you.

Many of the more useful insecticides/active ingredients are sold under multiple brand names, and the store may not always have the brand name you are looking for. But if you know the active ingredient you need, you can look for other brand name products that have the same active ingredient, and that are labeled for use on the same crop or situation. Before buying the product, check the label carefully to be sure it gives specific details on how to mix and apply the product for your intended use.

This point about being sure the product is specifically labeled for the use you have in mind is an important one. Some active ingredients are sold under dozens of different brand names and in many different formulations. For example, just because you know permethrin can be used to control stink bugs in vegetables, doesn't mean you can use any formulation of permethrin on any vegetable. Most permethrin products are not labeled for use on vegetables and the labels do not provide instructions for how to mix and apply them to vegetables. In some cases, using the wrong formulation of the right active ingredient can damage plants, because of the "carriers" or "inert ingredients" that are included in the product to make it more suitable for other uses.

But there's more to spraying for insect pests than just knowing what to spray and how to mix it. You also need to know things like when to spray, how often to spray, when not to spray, how long you to wait to harvest or use the area after spraying, what protective equipment you need to wear while spraying, and many other details that vary greatly depending on the crop or situation. Fortunately, you can also find this information in extension publications and/or on the product label. Again, it is important to do your homework—before you spray.
---
Blake Layton, Extension Entomology Specialist, Mississippi State University Extension Service.
The information given here is for educational purposes only. Always read and follow current label directions. Specific commercial products are mentioned as examples only and reference to specific products or trade names is made with the understanding that no discrimination is intended to other products that may also be suitable and appropriately labeled.
Mississippi State University is an equal opportunity institution.

Bug's Eye View is now on Facebook. Join the Bug's Eye View Facebook group here.
Department:
Biochemistry, Molecular Biology, Entomology and Plant Pathology

Authors
Entomology; extension insect identification; fire ants; termites; insect pests in the home, lawn and
Your Extension Experts