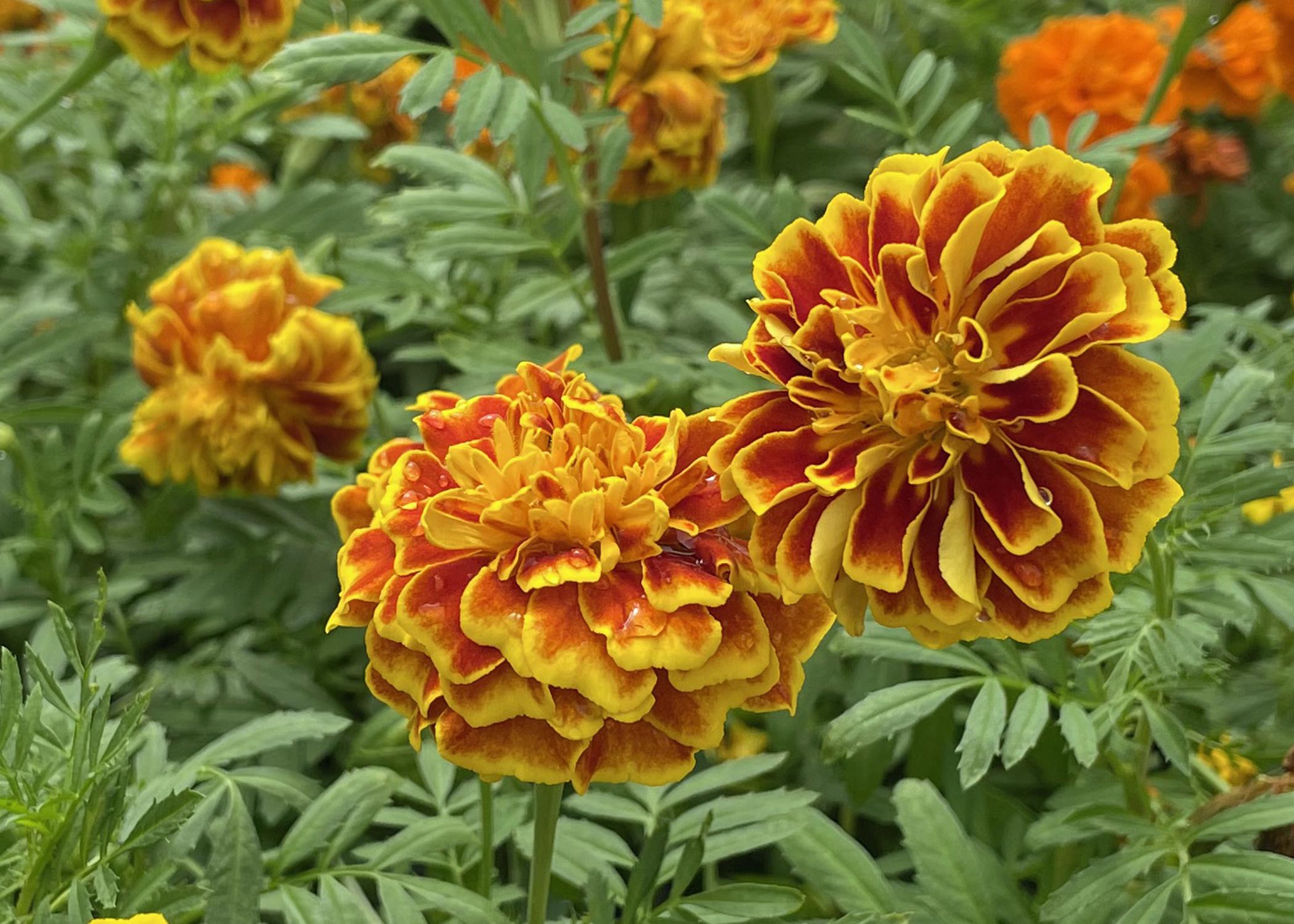 French marigolds add fall vibrancy to gardens
Fall is a wonderful time to add some vibrancy to your garden, and French marigolds are an excellent way to do it.
With such a wide variety to choose from, finding the perfect one to complement your outdoor space is easy. These stunning flowers feature delicate petals and bright colors that are truly a sight to behold.
One of the many things that make French marigolds such a fantastic choice is how easy they are to grow. They thrive in full sun and well-drained soil, making them an excellent option for novice gardeners.
French marigolds boast a long blooming season, so you can enjoy their beauty for months on end. They are also versatile and can be planted in a variety of settings, including garden beds and containers.
Another great thing about French marigolds is that they attract pollinators like bees and butterflies and repel pests, making them a natural and effective solution for pest control.
The roots of marigold plants produce a substance that repels nematodes, a type of soil-dwelling pest that can damage plants. The strong scent of marigolds naturally deters other insect pests without relying on harmful chemicals. This makes marigolds an excellent companion plant for vegetables, herbs and other flowers.
For a bright burst of yellow, I recommend the compact Janie Yellow marigold. It reaches just 8-10 inches high and 6-8 inches wide, making it a perfect choice for smaller gardens.
If you prefer something with a bit more orange, the Bonanza Deep Orange marigold is sure to catch your eye.
The vibrant flowers boast double-crested blooms in a bold orange hue. It grows upright and reaches 10-12 inches tall and 6-8 inches wide. Uniform branching and strong stems make them an excellent choice for borders and containers alike.
For a unique twist, try one of my favorites, the Bonanza Bee marigold. This plant has yellow-edged, double-crested flowers. The compact plants reach 10-12 inches tall and 6-8 inches wide. Large flowers bloom against the dark green foliage.
To encourage additional blooming, deadhead spent flowers.
Deadheading simply means removing spent flowers from the plant. This practice helps promote additional blooming by redirecting the plant's energy into producing new blooms instead of producing seeds. Deadheading also helps keep the plant looking neat and tidy by keeping it from forming seed heads.
To deadhead marigolds, simply remove the spent flowers by pinching or cutting them off just above the nearest healthy leaf or bud. Deadhead regularly throughout the growing season to ensure the plant continues to produce new blooms and looks its best.
Did you know that marigold flower petals are edible? Consider using marigold petals as a garnish with your favorite recipe.
I highly recommend giving French marigolds a try if you haven't already included them in your landscape. They are a wonderful addition to any garden and are sure to bring joy and beauty to your outdoor spaces.
Released:
October 2, 2023