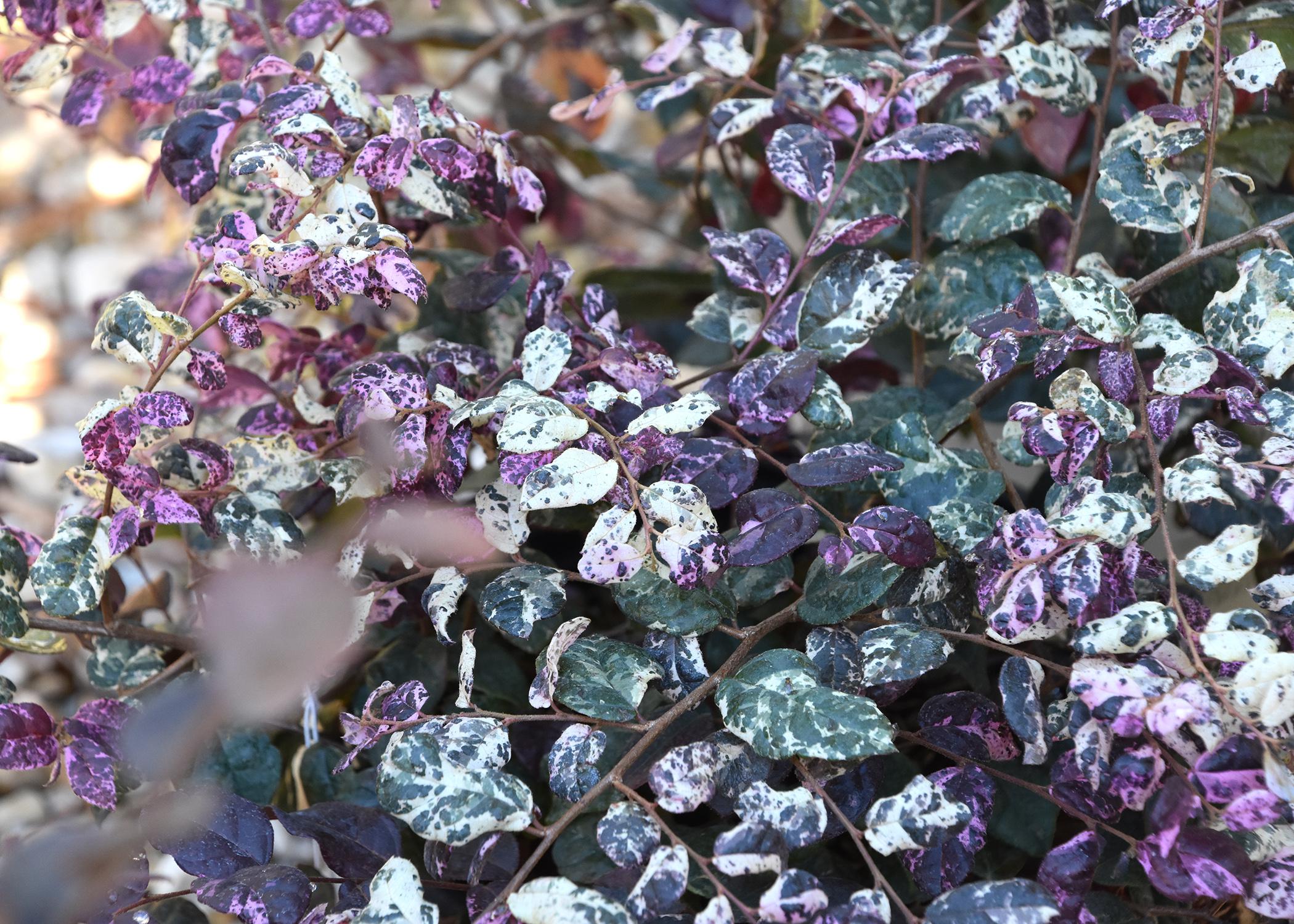 Loropetalum are great shrubs for landscapes
October is a great month to plant new shrubs in your home landscape.
We're passed the harsh summer heat, and the cooler fall weather is perfect for newly planted shrubs to produce new root growth. In fact, fall-planted shrubs get to grow through the moderate spring season. This means that fall-planted shrubs will have bigger root systems and be better able to handle the heat when summer returns.
One of my favorite landscape shrubs -- and I use the plural because there is such a wide selection of these -- are Loropetalums. These are commonly called Chinese fringe flower because of their unusual flowers displaying a multitude of strap-like petals.
There is a wide range of plant sizes from 10-foot-plus to small dwarf and weeping selections. There are green-leaved selections with white flowers, as well as dark-burgundy-leaved selections with pink to red flowers.
Planting in full sun enhances their foliage color, especially the dark-leaved selections.
Normally, Loropetalum begins blooming in early spring and then sporadically through the summer.
The selection called Burgundy was named a Mississippi Medallion Winner in 2001, and it is still a landscape favorite. This selection will grow to 10 feet or more if left unpruned. The trunks can be limbed up to make a fine small tree form.
One of the privileges I have in promoting ornamental landscape plants is being able to trial and evaluate new selections and those yet to be released. I just received some great Loropetalum selections to see how they grow in my coastal Mississippi home landscape.
Jazz Hands Loropetalum is variegated, and I love variegated plants. The new growth is splattered with white and pink. Mature foliage turns a deep purple and is paired with pink blooms. This is the first variegated Loropetalum, and it is a breath-taking choice for any landscape.
The mature growth potential of the Jazz Hands Variegated Loropetalum is 4 to 6 feet tall and 4 feet wide. I'm planning on using Jazz Hands in big containers on either side of my front door. It's a good thing that Loropetalum tolerates pruning, because I think I'll have to do some to keep the plants tidy.
The other selection is Jazz Hands Bold, which is described as an eye-catching shrub with extra-big, round, purple leaves that flush pink. The dark-purple foliage holds its rich color all season long and contrasts nicely with the rich-pink flowers. The blooms and foliage are larger than other Loropetalums.
Since I just received these plants, I haven't seen them bloom in person, and I can hardly wait until next spring.
Loropetalum shrubs are hardy in U.S. Department of Agriculture zones 7 to 9, and they make fine landscape plants all across Mississippi.
Never plant deeper than the top of the container, and dig the hole at least twice as wide as the container. Amend the native soil with good organic matter when filling in the hole. Loropetalum also loves to grow in containers.
If you have some spots where you think a new shrub would look great, head down to your local independent garden center to see what Loropetalums are available.
Released:
October 10, 2022