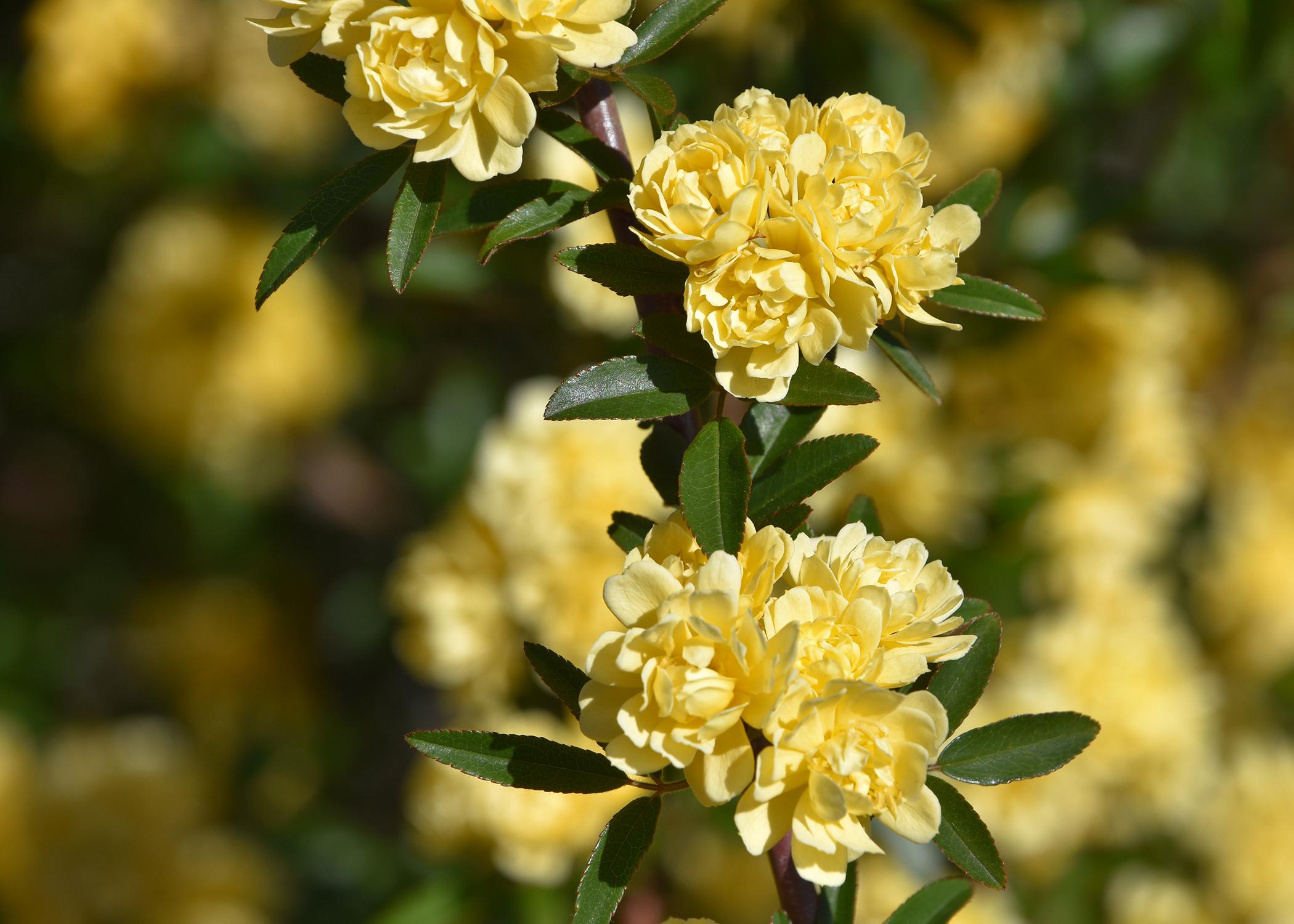 Gardens can offer yellow flowers all season long
After last week's discussion of growing sunflowers in the fall season, I was inspired to consider what is involved in growing yellow flowers all year in most Mississippi gardens and landscapes.
Obviously, different plants need to be selected for the different seasons, so I've put together a list of yellow flowers that you can enjoy through the year.
While I'm concentrating on yellow flowers, many of the plants on this list are available in a wide variety of other colors. This is not an all-inclusive list, but simply plants I like that are yellow and I think are good garden choices.
I've always loved the spring, when the garden starts to wake up as temperatures begin to rise.
A most welcome sight is the daffodils that start the color show in early spring. Like other plants that have a traditional color, a big, bright-yellow daffodil is stunning. Unlike other bulb species, we can successfully grow daffodils all across Mississippi.
Lady Banks rose is a fantastic late spring, early summer choice.
It's an old, long-lived rose that dates back to the late 1790s. It is considered a Southern classic. This low-maintenance rose produces clear-yellow flowers all along its arching, thornless stems. It is classified as a climbing rose, but it is really kind of a leaner.
For a couple of weeks in early summer, I love seeing the native coreopsis lanceolata grow along the roadsides. The bright-yellow flowers can really brighten trips around Mississippi.
But when I consider coreopsis for my garden, I always lean towards Coreopsis grandiflora, which is more readily available in garden centers. As the botanical name suggests, these are commonly called big-flowered coreopsis. This plant has broad, lobed leaves with flowers that seem to float on long stems. It typically has a clumping growth habit in the landscape.
My other go-to yellow summer flower is Indian Summer rudbeckia. In 1999, this plant was selected as a Mississippi Medallion winner, and it is a reliable perennial.
The upright stems are sturdy enough to display the huge flowers, which can be up to a whopping 9 inches across. The petal colors are bright and cheery, ranging from sunshine yellow to warm oranges at the petal bases. Each flower has a delicious-looking, rich, chocolate-brown center cone.
Zinnias are great summer plants that effortlessly handle the transition to the fall season.
They come with yellow blooms, as well as many other rich colors. Another plus for growing zinnias in the heat of the summer is they require little in terms of maintenance, just consistent fertilization and moisture.
I like the Benary Giants, Magellans or cactus-flowered zinnias best. All of these plants display flowers up to 5 inches in diameter.
For the late fall and winter months, you can't beat the yellow colors provided by pansies or violas.
Except for extreme cold weather, both of these selections are tough, cool-season color annuals. Traditionally, pansy flowers have blotches, and violas are blotchy or bicolored. But I'm leaning towards appreciating the solid-colored flowers. Those without blotches are referred to as being clear.
After putting this list of yellow blooms together, I'm totally energized to add more yellow to my home landscape, and you should, too.