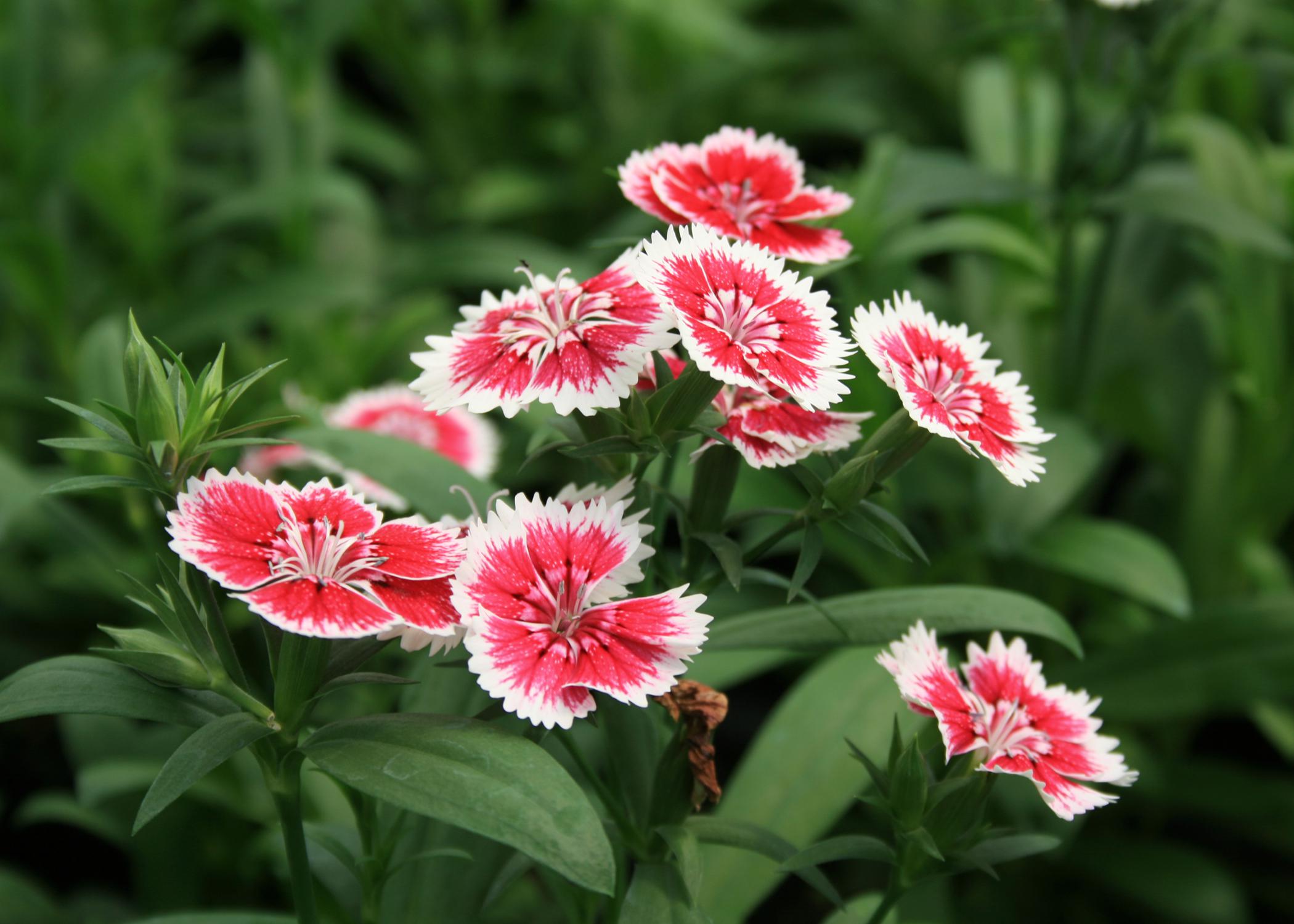 Dianthus adds strong color to fall gardens
Even though we're still in a very warm August, now is the time to start thinking about fall color. It can be a garden challenge trying to maintain a variety of color in the coming cool-season landscape.
In my opinion, dianthus is one good choice to help keep your garden interesting, and it is an easy choice for that extra splash of cool-season color.
Dianthus has flower colors ranging across a variety of pinks, whites, reds and purple, so there is a selection to fit into almost any landscape and garden. There are also picotee bicolors, which have one basic color with a margin of another color.
I love their small, round flowers with each petal having an irregular, serrated margin. You can use these plants in a variety of ways in your landscape. I've massed planted dianthus in past years.
A couple of times on mornings when the air was still, I have enjoyed the delicate, floral fragrance of the flowers.
Here are a few of the dianthus series that I've grown with great success in past years.
A good frost-resistant selection is the Ideal Select dianthus series. Bright-green leaves contrast well with clusters of brightly colored, lacy-edged flowers. The Ideal Select mix features many colors and patterns, and I particularly like the Ideal Select Red with its bright and bold flowers.
The Super Parfait dianthus is indeed super, and it is cold-tolerant. This group is known for its compact size and large blossoms that reach 2 to 2 1/2 inches in diameter.
Super Parfait Raspberry has gorgeous, pinkish-white flowers with crimson-streaked petals and a dark eye. The large Super Parfait Red Peppermint flowers are bright white with a red center eye.
An old standby for my south Mississippi landscape and garden that I look for every year is the Telstar series. This variety tolerates cooler weather well.
Telstar dianthus reaches 8 to 10 inches tall and should be spaced about 8 inches apart. You must have proper spacing in order to have beautiful and fully massed landscape beds. The bushy plants have a stout structure with linear-toothed foliage. I have to recommend Telstar Purple Picotee.
Dianthus is an easy-care, cool-season bedding plant that should be planted in the full sun in well-drained, amended soil or in containers for optimum landscape performance.
Dianthus is a vigorous grower, so fertilize at transplanting with a good, slow-release fertilizer, and then supplement monthly with water-soluble fertilizer through the winter to keep the flowers coming.
When the temperatures get too low, the flowers will take a hit and foliage will show a little bronze or purple, but the plants recover with moderating temperatures. A layer of mulch provides protection for the plant.
In south Mississippi, which is U.S. Department of Agriculture zones 8 and 9a, plant dianthus in the fall and winter months -- November through March. In north Mississippi, which is USDA zone 7, plant in the spring or late summer -- April and May or August and September, respectively.
Independent garden centers are getting ready for your fall gardening needs and will soon have great choices for cool-season color. These plants will be looking for a good home, and that might be yours.
Released:
August 22, 2022