Information Possibly Outdated
The information presented on this page was originally released on March 15, 2021. It may not be outdated, but please search our site for more current information. If you plan to quote or reference this information in a publication, please check with the Extension specialist or author before proceeding.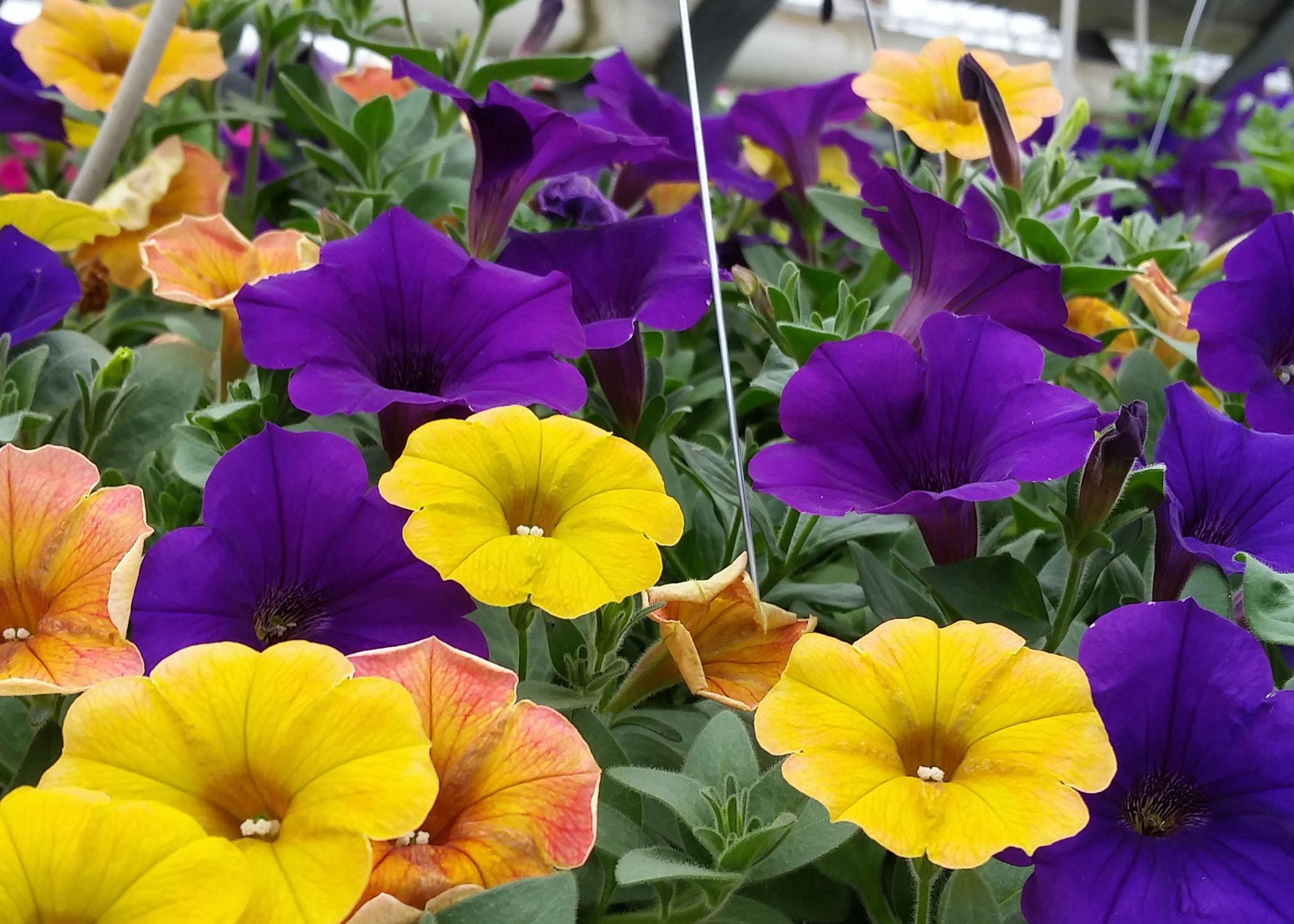 Supertunias give reliable color to summer gardens
We had another great weather weekend in the garden, and I spent a couple of days catching up on getting my Urban Nano Farm ready for spring.
I'm almost finished repairing my fence after it was redesigned by Hurricane Zeta last year.
I was recently gifted with three clumps of swamp butterfly weed -- known technically as Asclepias incarnata -- that went into my under-construction butterfly garden. And I started harvesting fresh sugar peas that were delicious nibbled raw just off the plant. They absolutely tasted like spring.
I've also started planting some of my summer flowers. It's important to get summer color planted with enough time to allow them to build a strong root system before the summer heat arrives. Last year, it was hot in mid-April, which is just a short four weeks away.
The first group of plants I'm starting with are my favorites, Supertunias. These have never failed to be great performers in my home landscape. A couple of my favorite selections are Vista Bubblegum and the Picasso Supertunia group.
My main crush is Vista Bubblegum.
Vista Bubblegum's clear, bright-pink flowers perform well in Mississippi gardens. These vigorous plants have a 3-foot spread and can be up to 24 inches tall. Vista Bubblegum is a good choice for containers and hanging baskets where the flowering branches and shoots can cascade over the edge.
The growth of this plant is so reliable it was chosen as a Mississippi Medallion winner in 2012.
Vista has a couple of other color selections that can't be beat. Vista Silverberry has silvery-white flowers with delicate magenta veins. And I love the rich hues of Honey and Royal Velvet when combined in a hanging basket.
The Picasso Supertunias are interesting. They have bicolor flowers that are green-edged with colorful centers. It's this flower color scheme that really impresses me.
In past years, the varieties offered beside Pretty Much Picasso have included Picasso in Pink, Picasso in Burgundy and Picasso in Blue. Keep in mind that the selections available in the market vary from year to year depending on breeding and plant production.
For 2021, Picasso in Purple is being offered. I'll share pictures as soon as I get some.
One of characteristics of Supertunias I very much appreciate is that they are self-cleaning. This means they don't have to be deadheaded to maintain the flowering.
In my landscape experience with Supertunias, when they start to look a little tired, simply cut them back about a third and feed with water-soluble fertilizer to rejuvenate and invigorate the plants.
Always plant them in full sun for the best flowering. Letting the plants dry out and start to wilt will shut off the flowering for up to a couple of weeks. This situation is where having a drip irrigation system is very useful.
Supertunias are heavy feeders, so apply a controlled-release fertilizer at planting. For the best growth and flower production, feed these plants regularly. My preferred way is to use water-soluble fertilizer when you water the plants.
Take advantage of the beautiful spring weather to get your summer flower gardens underway.