Information Possibly Outdated
The information presented on this page was originally released on August 31, 2020. It may not be outdated, but please search our site for more current information. If you plan to quote or reference this information in a publication, please check with the Extension specialist or author before proceeding.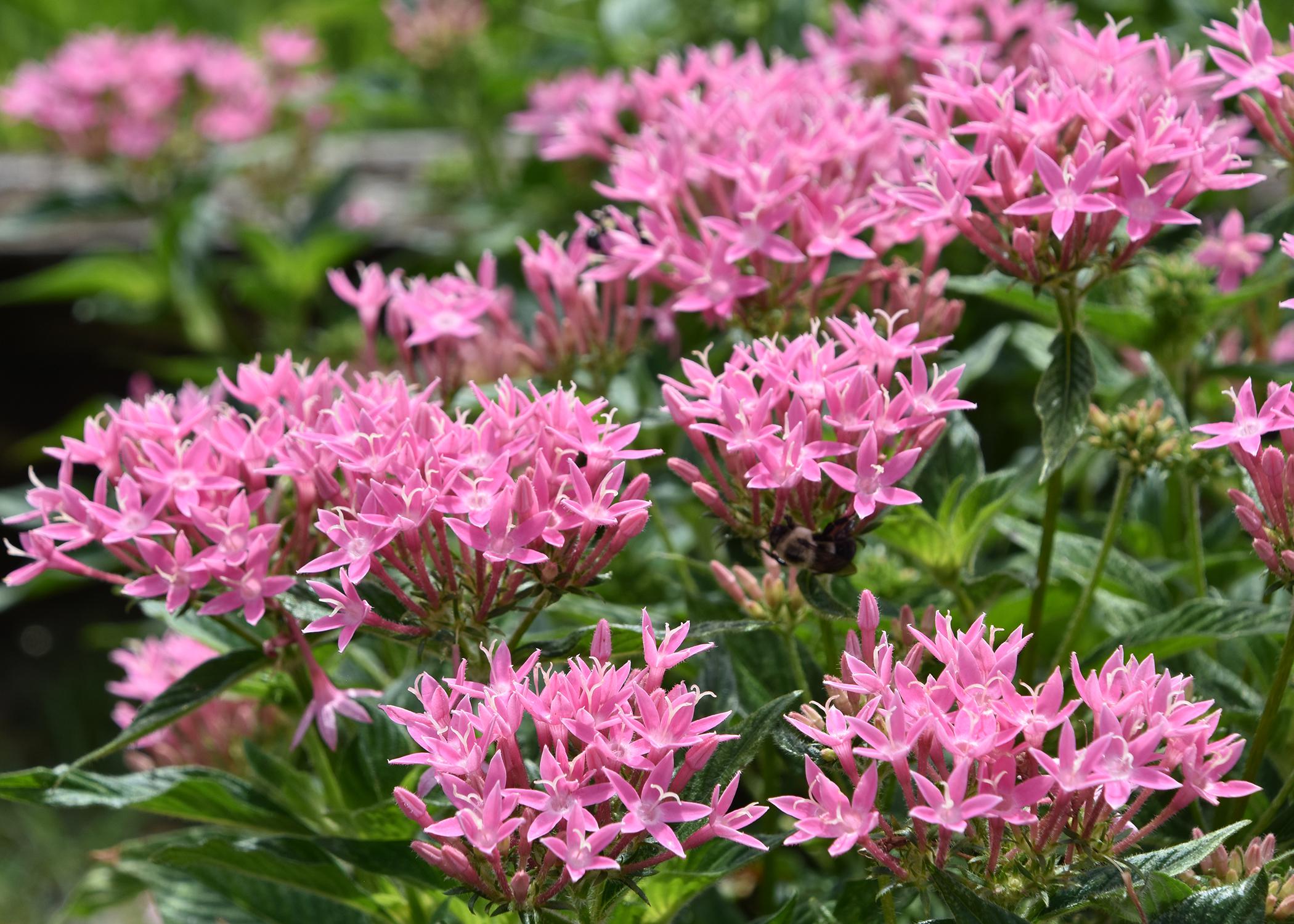 Still time to plant and enjoy summer pentas
We're already into our September garden, and lots of great things are going to happen.
As temperatures finally start to moderate -- my fingers are crossed -- most of our summer flowering annuals that look ragged after surviving the heat and humidity will start to perk up. I think of this as our flowering annuals getting their second wind.
We're also going to witness a couple of big migrations cruising through our landscapes.
The hummingbirds have started their fall migration, and they will certainly enjoy our hummingbird feeders. Make sure they're refreshed every three or four days with the easy-to-make hummer food: one part sugar and four parts water.
The other migration will be Monarch butterflies, what I call America's butterfly. I will talk about Monarchs next week.
But today, I want to share information about the penta, a flowering plant that attracts hummingbirds and all sorts of butterflies.
Penta blooms are produced from spring until frost in the fall in clusters of five-petaled flowers. It's common for each penta plant to have up to 20 clusters of flowers at any given time.
The name "penta" comes from the Latin meaning five, since each small flower has five petals. In fact, the star-like reference continues, as one common name for pentas is Egyptian Star Cluster. There are many color selections available, including deep rose, white, blush, deep pink, light lavender, lavender and red. Pentas produce their flowers all summer long.
A favorite penta for well over a decade has been the 2001 Mississippi Medallion winner Butterfly penta. Other great performing series are the Lucky Star, Glitterati, Honey Cluster and Graffiti.
When growing pentas, good drainage is important, so plant in raised landscape beds or containers.
You must deadhead pentas, as these plants are not self-cleaning. Deadheading the spent flower clusters will promote more flowering later in the summer. It may seem like work on a hot summer day, but this time of year, you'll be rewarded with a beautiful fall color display.
I recently made an observation about pentas for the landscape, and it revolves around color selection. Pentas are available in wonderful colors, but my favorites are the pink varieties. It seems I'm not the only one who likes the pink selections.
While we were shooting the September Southern Gardening TV segments, I was watching swallowtail butterflies visit a bed of different-colored pentas. They were all on the pink varieties, so I would walk over and flush them off the plants. The butterflies always went back to other pink pentas.
I mentioned the need to deadhead spent pentas, but here's a better suggestion. Bring blooms indoors as cut flowers. Penta flower clusters make a great addition to any summer fresh arrangement to enjoy in the house.
The garden centers I visited this past weekend had great-looking pentas ready for gardeners to take home and enjoy in our late summer landscapes.
Released:
August 31, 2020