Information Possibly Outdated
The information presented on this page was originally released on June 24, 2019. It may not be outdated, but please search our site for more current information. If you plan to quote or reference this information in a publication, please check with the Extension specialist or author before proceeding.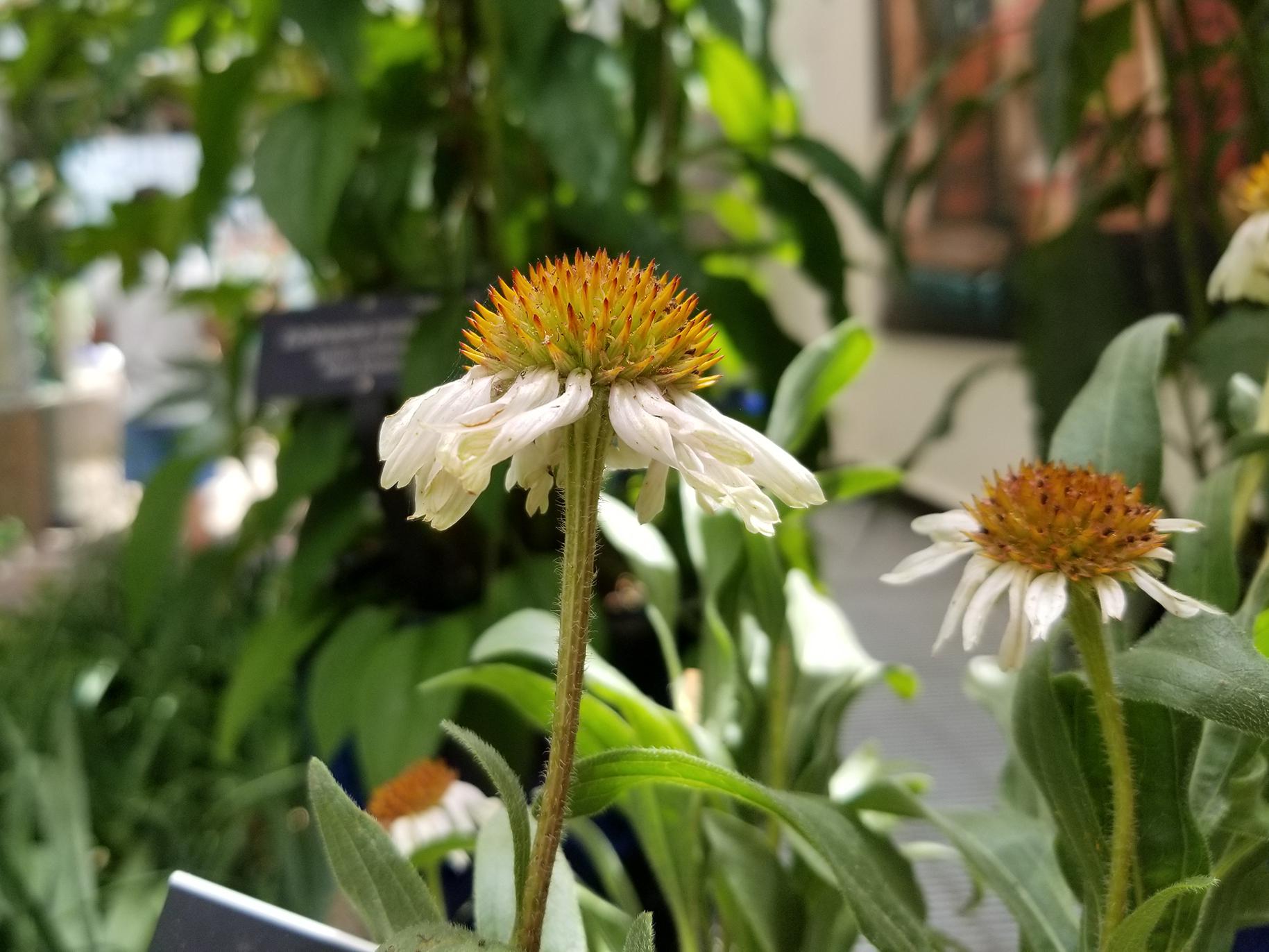 Minor Echinacea species make big garden impacts
This past week, I've had the pleasure of visiting Washington, D.C., while I stayed in Alexandria, Virginia. I was in town because the American Horticultural Society selected me, the Southern Gardener, to receive the Great American Gardener B.Y. Morrison Communication Award.
I grew up horticulturally deficient, so being named a Great American Gardener is extremely humbling. I truly enjoy promoting plants and ways to find gardening success to Mississippi and beyond.
While in the nation's capital, my wife and I visited some outstanding gardens. The first was River Farm, home to the American Horticultural Society. We also spent a day on The Mall and visited the United States Botanic Garden.
I was blown away by the Echinacea, commonly called coneflower. If you read my last column on coneflowers, this should not surprise you. Last week, I concentrated on Echinacea purpurea and its hybrids.
But there are actually nine different Echinacea species, all native to North America and found from the Canadian provinces to the Gulf of Mexico. This week, I want to tell you about a few of the minor Echinacea species I saw growing in the gardens I visited this week.
The first is Echinacea angustifolia, commonly called the narrow-leaved coneflower. Its native range covers much of the Great Plains in the central United States. Echinacea has been used in herbal medicines for cold and pain relief, and this species has been anecdotally regarded as being the most potent.
This plant grows primarily as a rosette, and the flowers are displayed on tall stems. The leaves and stems are very hairy. The flowers feature purple, downward-arching petals that are much shorter than other coneflower species.
In a past horticultural life, I hybridized coneflowers and had developed a white, narrow-leaved coneflower, but this plant was not winter hardy and died before I could propagate and save it.
The next two species are on the Federal Endangered Species List.
Echinacea laevigata is commonly known to some people as the smooth purple coneflower. The plants grow to about 36 inches or taller, and the flower stalks are smooth. Flower petals are delicate and narrow in colors purple to light pink. These petals actually droop and can be up to 2 inches long.
This species is found sporadically in sunny locations along the edges of wooded areas. Smooth purple coneflower distribution is thought to be related to seed germination in fire-created openings.
The other endangered species is Echinacea tennesseensis, the Tennessee coneflower. This plant is known to exist only in a few closely guarded locations in the Nashville area.
This coneflower has the classic purplish (actually rosy purple) petals, but instead of arching down, the petals are slightly upturned. The plants reach about 36 inches tall with narrow and linear leaves.
All Echinacea species are valued by pollinators for their nectar, and if the faded flower heads are not deadheaded, the seeds are favorite winter forage for overwintering birds.
If you want to grow these minor coneflower species, you'll need to purchase seed from reputable sources that can be found online. Most coneflower seed need a 30-day cold treatment called stratification.
Coneflower seed germination may also be enhanced by treatment with liquid smoke, sprayed at a 10% concentration. You may think this is a crazy idea, but believe it or not, I have actually performed research on starting coneflower seed using liquid smoke.
For more information all about coneflowers, check out my Extension publication, "Purple Coneflowers for the Mississippi Gardener," which you can find at http://extension.msstate.edu/sites/default/files/publications/publications/p2690.pdf.