Information Possibly Outdated
The information presented on this page was originally released on February 12, 2018. It may not be outdated, but please search our site for more current information. If you plan to quote or reference this information in a publication, please check with the Extension specialist or author before proceeding.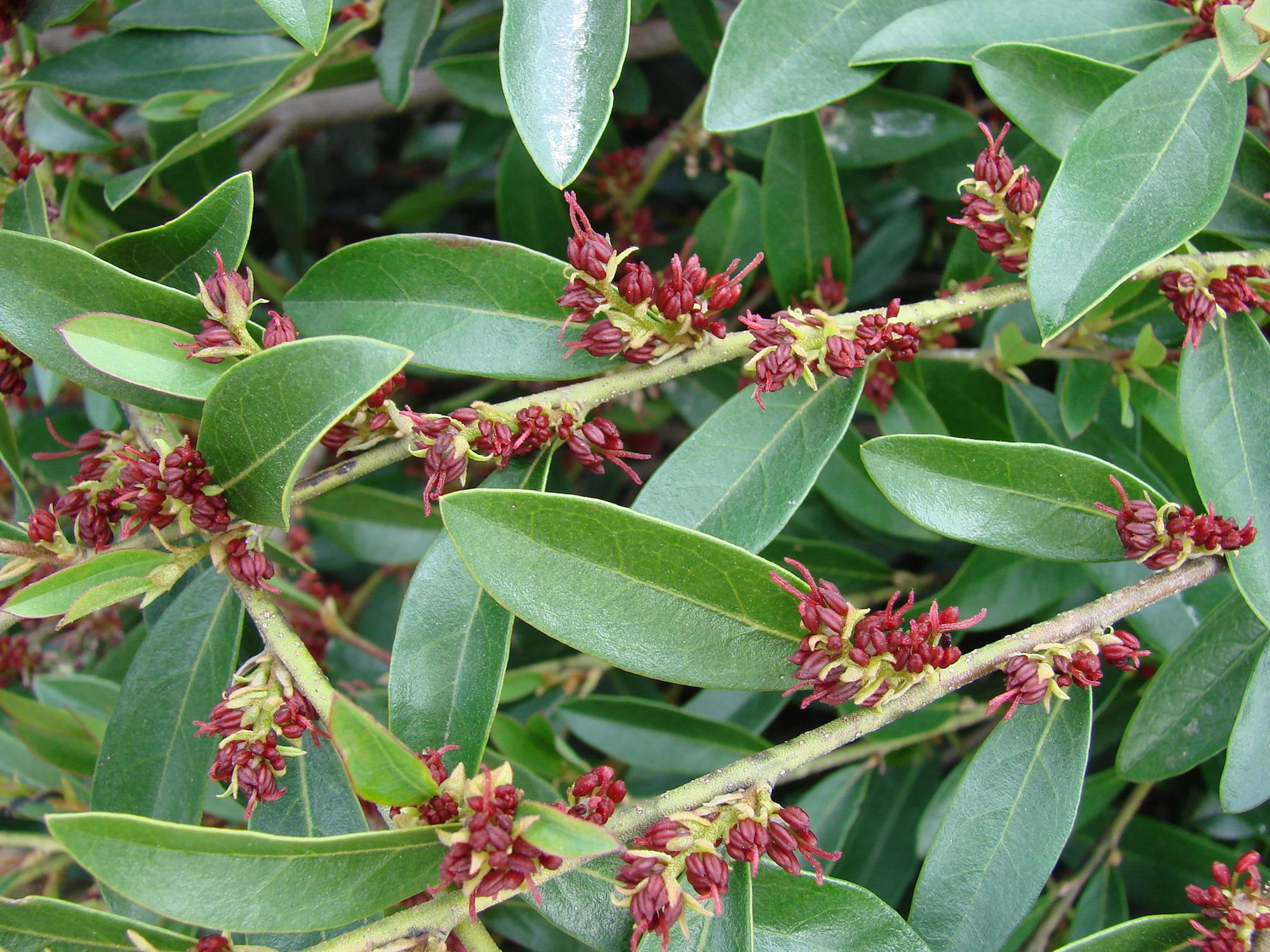 New plant distylium earns 2018 MS Medallion honors
Distylium Vintage Jade is an exciting new plant that brings pizazz to the traditional role of foundation planting.
Across the Southeast, boxwood, dwarf yaupon holly, juniper and Indian hawthorn are frequently used as foundation plants, blocking from view the raised foundations that many homes have. These plants also line walkways and borders, enhancing the home landscape and helping to tie planting beds together.
Vintage Jade is a new distylium on the market that, despite being from a relatively unheard of group of plants, I think is a must-have for the landscape. It thrives in full sun or part shade, has excellent disease and insect resistance, and will tolerate drought, heat and wet soil. And perhaps best of all, it is deer resistant.
Distylium Vintage Jade is also a 2018 Mississippi Medallion winner. This is the healthy, adaptable and versatile plant you've been looking for!
This plant has a compact but mounding growth habit that stays a dark and glossy green through all four seasons. This low-maintenance plant is perfect for small landscape spaces, as it typically grows just 3 feet tall and 4 feet wide. I think it looks best when it's left unpruned except for a few wild hairs that might pop out from time to time.
Just like its witch hazel cousin, it produces small red flowers along its stem in late winter that grow into pretty red berries. Mississippi has the winter doldrums, and these flowers would be a welcome sight during this time.
As with all shrubs, initial planting is important for the ultimate landscape success.
One of the biggest problems I see with newly planted shrubs is planting them too deeply. My advice is if the shrub cost $5, then dig a $50 hole. I don't mean dig it deep. The planting hole should not be deeper than the depth of the root system. In fact, I firmly believe shrubs should sit a little higher than the surrounding soil. This placement greatly helps with the waterlogging condition we commonly see in Mississippi. Planting in raised beds is actually the best solution.
When I suggest a $50 hole, I mean it should be much wider than the root ball, which gives the roots a better chance to grow into the surrounding landscape bed. I like to add a good controlled-release fertilizer into the hole before placing the shrub there and backfilling it in. Finish with 2 to 3 inches of the mulch of your choice. I think pine straw looks great with Distylium.
One final thought as you plan to use this plant in your landscape this year. Call your local nurseries and garden centers now to ask about distylium. It is a relatively new plant to the market, and not all outlets may have it yet.
I know I'll be looking this spring to add it to my landscape, and I expect you will want to, as well.
Released:
February 12, 2018