Information Possibly Outdated
The information presented on this page was originally released on July 13, 2015. It may not be outdated, but please search our site for more current information. If you plan to quote or reference this information in a publication, please check with the Extension specialist or author before proceeding.
Long summer road trip displays similar flowers
A long road trip I'm currently on made me realize that our climates may be significantly different, but our plants are often very similar.
This week, I'm participating in the National Agricultural County Agents Association conference in Sioux Falls, South Dakota. As I was driving north of Omaha, Nebraska, on I-29, I observed and enjoyed the blazing orange flower clusters of Asclepias tuberosa, commonly called butterfly weed.
I was amazed at the size of the colonies; some were several hundred square feet in size. This is the same milkweed we see growing along Mississippi roadsides in mid- to late summer. I realized I needed to stop and take some pictures, but suddenly there were no more of these flowers alongside the road. I kicked myself for not stopping, but the next exit to legally turn around was 12 miles up the road, so I kept going.
To my surprise, I soon came across another, even more abundant milkweed. This new plant was Asclepias syriaca, also called common milkweed. It, too, is found in Mississippi, especially in the northern parts of the state. These plants were upright, displaying drooping, round clusters of pinkish-purple flowers a little bit hidden down in the the foliage.
After about 50 miles, these, too, greatly decreased in frequency and were replaced by yet another milkweed, the swamp milkweed. This plant is Asclepias incarnate, which is also native to Mississippi. Flowers were primarily in shades of purple, but there was variation from pink to mauve, and they were displayed proudly in clusters above the foliage.
I guess I was really concentrating on getting to my conference because I kept driving. Maybe I thought I would have time to stop for pictures on the way home, but I was suddenly overcome with the urge to stop, and it had nothing to do with the supersized coffee I consumed earlier.
What made me stop was something I saw but couldn't believe my eyes. There, growing in multitudes all through the roadside ditch, were pale coneflowers, Echinacea pallida.
As some readers of this Southern Gardening column know, I'm crazy for coneflowers. You couldn't miss the ones I saw beside the road. They had 3-inch-diameter flowers showing off pale, purple petals drooping lazily backwards towards the tall stems. The flowers displayed a prominent reddish to chocolate brown center cone. Of course, after snapping a few pictures, I collected a couple of seed heads.
The take home point I want to make is that while there are definitely different growing zones between Mississippi and South Dakota, the same native flowering perennial species grow in these places.
This realization may make some gardeners' heads explode, but it is really food for thought. While our winters are definitely different, the summers are comparable. Mississippi has a longer summer, but the temperatures are very similar. On Sunday, the temperature in Sioux Falls was 96 degrees with a 112-degree heat index, compared to 92 degrees in Mississippi with a 100-degree heat index.
Maybe we're not so different after all.

Your Extension Experts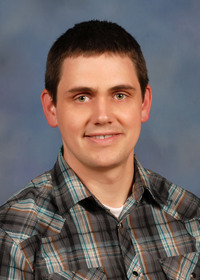 Assoc Extension/Research Prof