Information Possibly Outdated
The information presented on this page was originally released on February 10, 2014. It may not be outdated, but please search our site for more current information. If you plan to quote or reference this information in a publication, please check with the Extension specialist or author before proceeding.
Medallion winners include flower, fruit and vegetable
While American athletes are headed for the winner's podium at the Sochi 2014 Winter Olympics, a flowering perennial, a vegetable and a fruit made the podium as 2014 Mississippi Medallion winners.
These are going to be some outstanding plants for our Mississippi gardens.
Who can resist plants that have 2- to 4-inch flowers with bright purple petals and dark center cones? Nobody can, which is why gardeners love coneflowers in the summer. Typically, coneflowers are large, back-row plants in perennial beds or borders. But plant breeders are developing smaller plants worthy of the front row.
Pow Wow Wild Berry coneflower is worthy of its selection as a 2014 Mississippi Medallion winner. This plant grows only to about 20 inches tall. The foliage and stems have stiff, hairy surfaces that might remind you of medium-grit sandpaper. Pow Wow Wild Berry has superior branching, which results in more flowers that bloom continuously.
Although this plant requires less deadheading, I still recommend it to help encourage repeat blooming through the summer and to prevent reseeding. Once established, coneflowers are among our hardiest plants, able to withstand the hot, dry summer. Feed sparingly in the spring with a balanced, slow-release fertilizer. About two tablespoons per plant is enough. If you prefer, you can use high-quality compost or other organic fertilizer instead of commercial fertilizer.
Pow Wow Wild Berry was also chosen as an All-America Selections winner in 2010.
Tumbling Tom tomatoes are a great choice for the patio and hanging baskets. It's easy to see why these are 2014 Mississippi Medallion winners. The plants have a compact, trailing growth habit and look fantastic with their delicious, cherry-type tomatoes cascading over the edge of a container or window box. Tumbling Tom tomatoes come in both bright red and sunny yellow.
For the best tomato production, keep moisture consistent in the container. This is good advice for growing any tomatoes, either in the ground or in large containers. Fertilize frequently. I like using the water-soluble fertilizers formulated just for tomatoes, which allows them to produce enough leaf growth to support abundant fruit harvests.
The Rabbiteye blueberry is a great 2014 Mississippi Medallion selection. Not only do you get delicious fruit in the early summer, but this plant also has great foliage color. The foliage is bright blue-green in the summer, and it colors up with nice reds and oranges in the fall.
Rabbiteye blueberry requires cross-pollination for the maximum fruit set, so plant two or three different varieties. Select early-, medium- and late-season bearing varieties to prolong the fruit and your enjoyment.
For the best growth, Rabbiteye blueberries need consistent soil moisture and benefit from a thick layer of organic mulch. Keep the soil pH in the 4.5 to 5.5 range and feed with acid-forming fertilizers like those formulated for azalea or camellia.
Early-season varieties include Austin, with moderately vigorous, large blueberries; Brightwell, with vigorous, medium blueberries; Climax, with large, medium-dark blueberries; and Premier, a vigorous plant with disease resistance and large, flavorful fruit.
Mid- to late-season varieties include Tifblue, a vigorous plant, possibly the most productive, with light-blue fruit; Powderblue, a vigorous, disease-resistant and productive selection; Centurion, a vigorous plant with dark-blue fruit that ripens later, adding one or more weeks to the season; and Baldwin, a productive, late-ripening, dark-blue fruit well adapted to backyard plantings.
These and other varieties are available in the nursery industry.
Released:
February 10, 2014

Your Extension Experts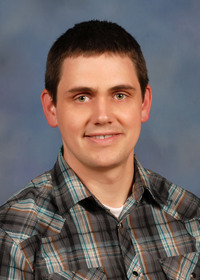 Assoc Extension/Research Prof