Information Possibly Outdated
The information presented on this page was originally released on July 21, 2014. It may not be outdated, but please search our site for more current information. If you plan to quote or reference this information in a publication, please check with the Extension specialist or author before proceeding.
Elephant ears can add to garden color, texture
Plants with tropical textures seem to attract the most interest in any landscape. Elephant ears just scream for attention wherever they grow. Most gardeners I know love elephant ears because they are easy-to-grow tropical plants that make a big impact.
Alocasia and Colocasia are the two species commonly found in our Mississippi landscapes. Today I want to concentrate on Colocasia, which is also called taro. It features big leaves and big texture, but it's not all green.
Some Colocasia selections, such as Black Coral and Diamond Head, even have black leaves. Diamond Head has jet-black leaves with a texture resembling corrugation. It is named after the volcanic cone on the Hawaiian Island of Oahu, which makes sense because both the cone and plant are black and lustrous.
Black Coral has chocolaty black leaves with finely ruffled edges. It features huge, glossy black leaves with deep-blue veins on jet-black stems.
The selection Blue Hawaii has large green leaves featuring prominent bluish-purple veins. Like the veins, the edges are also bluish-purple and have a wavy undulation. The dark-burgundy petioles are glossy.
In the summer season after a hot day working in the garden, some people find a cool mojito very refreshing. Colocasia Mojito adds a refreshing color splash to the garden with its medium-green leaves speckled with dark flecks of purple.
Now, I really like the stem colors of Colocasia, and one of the prettiest is Red Stem Taro. This plant has beautiful green leaves and bright-red petioles. Colocasia can be readily identified because of its downward-pointing foliage. Be sure to grow it in the full sun and provide consistent soil moisture; in fact, Colocasia can be grown in standing water.
In most years, Colocasia will overwinter without any cold weather protection all across Mississippi. In exceptionally low temperatures, like we experienced last winter, the main central root structure may freeze and rot.
Ironically, the small side shoots that are produced each year will often survive these conditions. Any returning plants will be small and probably take a couple of years to regain their full size. To be on the safe side, especially in northern parts of the state, my advice would be to mulch your Colocasia each year. Always wait until after the first frost and use shredded leaves or other mulching materials to add a layer of protection.
Going to the tropics may not be possible, but we can think we live there with Colocasia in the garden.

Your Extension Experts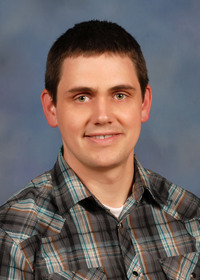 Assoc Extension/Research Prof