Information Possibly Outdated
The information presented on this page was originally released on October 4, 2011. It may not be outdated, but please search our site for more current information. If you plan to quote or reference this information in a publication, please check with the Extension specialist or author before proceeding.
Fall combo containers can be easy, creative
The gorgeous colors we are seeing in nature this fall can be repeated in our landscapes with fall combination containers. The warm colors of red, orange, and yellow all add excitement to the cool temperatures.
Creating your own fall combination containers is easy if you follow the thriller, filler and spiller formula. Don't limit yourself on plant selection -- use annuals, perennials and even tropical houseplants. When cold temperatures are forecast, these combination containers will also look good inside.
Thriller plants add height, interest and excitement to combination containers.
I think one of the best thriller plants for fall is the tropical croten. Croton is upright, and the new, green leaves change into a variety of warm, fall colors. For a more dramatic presence, use Red Star cordyline. The rusty-brown foliage has a sharp, dagger-like look.
Filler plants add color and fullness.
A good choice is Bronze Pink acalypha, or copper plant. Its foliage is a dark pink to bronzy red. Bronze Pink can do double duty as a thriller plant because its spiky, reddish-pink flowering stems add visual excitement. Summer sun coleus, with its warm, fall colors, also makes a good choice. The Henna coleus is really beautiful in containers in my landscape right now.
Spiller plants add a sense of gracefulness as they cascade over the edge of the container.
Nothing beats an ornamental sweet potato as the spiller plant in a fall combination container. There are bronze and red selections available, or try a bright, chartreuse variety for color contrast. Other choices for great spiller plants are New Gold lantana and the Calibrachoa.
Never use native soil for growing plants in containers. Instead, use commercially available potting mixes comprised of peat moss, bark and forest byproducts.
Maintain adequate fertilizer levels for the plants' optimum performance, making sure both inorganic and organic nutrition sources are available. Many fertilizer choices are available, so choose one that best meets your plants' needs.
Controlled-release fertilizers release their nutrients slowly, typically from three to nine months or longer. For fall combination containers, I suggest using a slow-release fertilizer that lasts three months. If you'd rather, you can apply a water-soluble fertilizer weekly using either a watering can or hose-end applicator.
Early October is not too late to get your fall combination containers planted. So go to your local garden center and get creative.
Released:
October 4, 2011

Your Extension Experts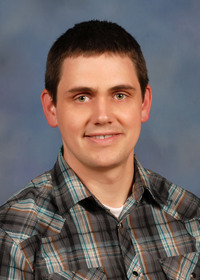 Assoc Extension/Research Prof