Information Possibly Outdated
The information presented on this page was originally released on September 20, 2011. It may not be outdated, but please search our site for more current information. If you plan to quote or reference this information in a publication, please check with the Extension specialist or author before proceeding.
Fall colors emerge as plants prep for winter
Fall has always been one of my favorite times of the year, something that probably has a lot to do with my growing up in Michigan, where I enjoyed cooler temperatures and trees changing colors.
Here in Mississippi, I enjoy waking up in the morning and feeling that chill in the air. I guess I am finally becoming acclimated because even 70 degrees feels chilly after a hot and humid Mississippi summer.
The best part of fall is watching the trees change color. Reds, yellows, oranges and every color in between remind me of the colors of the sunset. These colors are analogous, meaning they are connected on the color wheel, and they make beautiful combinations.
Throw in a few purples, and great color contrasts are created. It looks as if the trees are displaying one last burst of excitement and intensity before the cold temperatures of winter set in.
Where do these beautiful fall colors come from? The answer is found when we take a close look at the structure of leaves.
The leaves' primary function is to absorb sunlight, allowing the plant to transform light energy into chemical energy. Plants use this chemical energy in the form of sugars for growth. You may remember from science class that this process is called photosynthesis.
Sunlight is composed of different wavelengths of light, and each wavelength is a different color. You see the different colors of light when you see a rainbow arching across the sky after a rain shower.
Leaves have many pigments that absorb different wavelengths of light. The primary pigment in a leaf is chlorophyll, which absorbs blue and red light. Leaves look green because chlorophyll actually reflects the green portion of sunlight and masks the orange and yellow pigments -- known as carotenoids -- and red, blue and purple pigments -- known as anthocyanins.
The cooler weather of fall sends strong environmental signals to plants. The days get shorter and night temperatures are cooler. Trees can sense these changes. Nutrients such as chlorophyll are recycled from the leaves and moved to the roots for use next year. Once the chlorophyll is gone, the other pigments become visible.
Fall colors in Mississippi are not as spectacular as those found in the mountains of North Carolina or in New England, but they are beautiful all the same. Enjoy the red-oranges of the maples, dark purples of black gum, and the reds and bright purples of dogwood and crape myrtle.
When left to her own devices, Mother Nature can certainly put together some of the best-looking color combinations to be found anywhere in our landscapes.
Released:
September 20, 2011

Your Extension Experts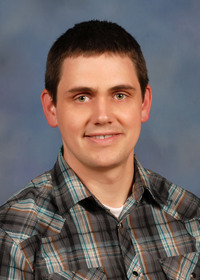 Assoc Extension/Research Prof