Information Possibly Outdated
The information presented on this page was originally released on March 3, 2005. It may not be outdated, but please search our site for more current information. If you plan to quote or reference this information in a publication, please check with the Extension specialist or author before proceeding.
New plants, flaming fountain star attractions at garden show
By Norman Winter
MSU Horticulturist
Central Mississippi Research & Extension Center
Red-leafed bananas and citrus of all sorts were among the hottest plants at the Gulf Coast Garden and Patio Show in Biloxi.The Jackson Garden and Patio Show has expanded to three days, March 11-13, and looks to have jaw-dropping displays as well as highly sought-after plants.
Bananas and citrus should continue to be hot items. While the red-leafed types were prized on the Coast, it may be the most cold-hardy banana in the world that steals the show. The Japanese fiber banana (Musa basjoo) is described as elegant, lush and tropical, and it has a rugged durability that will allow it to return from 20 degrees below zero. This banana will allow gardeners anywhere to have the look of the islands.
Another tropical to look for is the Red Hot hibiscus. This bright-red flowered beauty has variegated red and green foliage that make the plant worthy of growing even if it did not bloom.
Among the hottest plants in the United States this spring is the new Kong coleus. Words like gigantic or monolithic and colorful are appropriate for this great shade-loving beauty. While the demand may make it hard to find, your easiest opportunity to grab some will be the Jackson Garden and Patio Show.
While plants are always the star attractions at the event, there will be dazzling displays that will give you ideas for your home. One to make sure you don't miss will be a flaming fountain. You will indeed see that you can combine water and fire for a feature that will be the envy of all your neighbors.
Additional displays feature gardening equipment and accessories, ponds, statues, ironwork, pottery, and bedding plants, ferns, shrubs, trees and tropicals. Non-stop gardening seminars feature Mississippi State University and other industry leaders. Topics include landscape color, water and butterfly gardening, intensive gardening, outdoor rooms, pruning and disease prevention.
A booth provided by the MSU Extension Service will offer soil testing, pest and disease diagnosis and control experts, and other gardening information.
The show has been just a day and a half in recent years, but attendance of nearly 10,000 encouraged show organizers to spread the event over three days. The Jackson Garden and Patio Show is a partnership between MSU, the Mississippi Department of Agriculture and Commerce, and the Mississippi Nursery and Landscape Association. It is sponsored by The Clarion-Ledger.
The garden and patio show at the Agriculture and Industry Buildings on the State Fairgrounds in Jackson is open from 10 a.m. to 6 p.m. March 11, 9 a.m. to 5 p.m. March 12 and 10 a.m. to 5 p.m. March 13. Admission is $6 for adults and free for children 10 and younger. There is no charge for parking.
March 11-13 is an opportunity for area gardeners and industry professionals to take a comprehensive look at what's new in the landscape. I'll be there, so come up and introduce yourself.

Your Extension Experts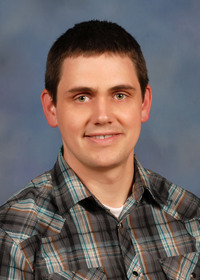 Assoc Extension/Research Prof