Information Possibly Outdated
The information presented on this page was originally released on January 6, 2003. It may not be outdated, but please search our site for more current information. If you plan to quote or reference this information in a publication, please check with the Extension specialist or author before proceeding.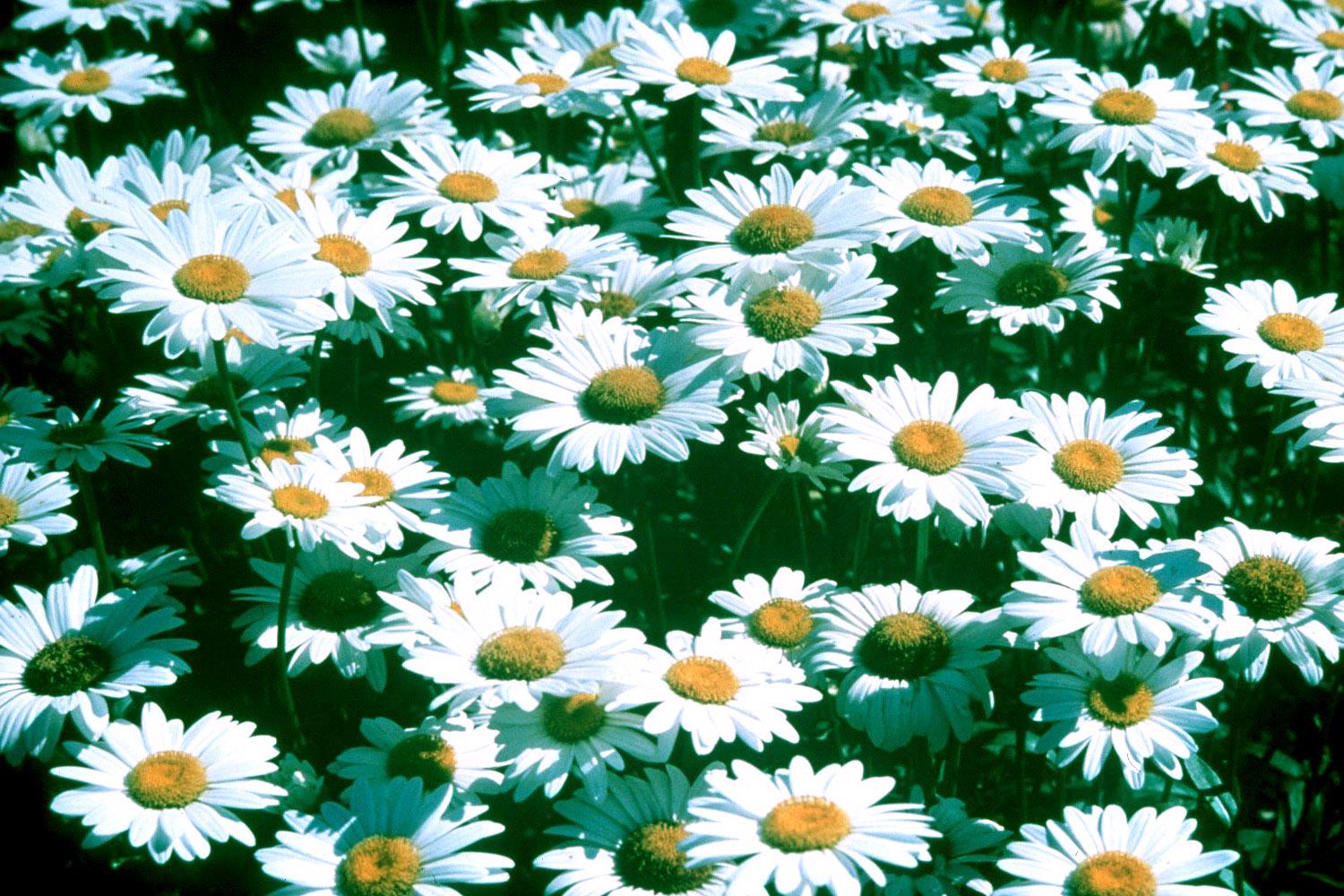 Becky daisies reign among perennials
By Norman Winter
MSU Horticulturist
Central Mississippi Research & Extension Center
The Becky variety of shasta daisies has been chosen as the Perennial Plant of the Year for 2003. Every Mississippi landscape needs this showy flower, which is probably the best shasta daisy for the South. While all others tend to melt a bit in the torrid heat and humidity, this lady keeps her composure.
The old-fashioned shasta daisy is one of the most loved plants in the South. Little girls and young ladies dream of daisies having a prominent place in their wedding someday. Pristine, glistening white flowers light up the spring and early summer like no other plant does.
The shasta daisy has the potential of being around your home for awhile if you select the right varieties and do proper bed preparation. Choose a site with six hours of sun and a little afternoon shade protection. The soil must be fertile, moist, and very well drained. If plagued by tight heavy soil that doesn't drain, then amend with 3 to 4 inches of organic matter and till to a depth of 6 to 8 inches.
While tilling, incorporate two pounds of a slow-release fertilizer per 100 square feet of bed space. A 12-6-6 or balanced 8-8-8 blend with minor nutrients included are good choices. Space plants 12 to 15 inches apart. Plant at the same depth they are growing in the container. Apply a layer of mulch after planting.
Maintain moisture through the long, hot summer and feed with a light application of fertilizer every four to six weeks. Keep the flowers deadheaded for both a tidy look and increased flower production. Vigorous varieties like Becky will often repeat. Divide in the fall, spacing as recommended. This should be a yearly event if you want the best blooms and healthiest plants.
Shasta daisies should be grown boldly in sweeping drifts of color. They combine wonderfully with the blazing star Liatris spicata, purple coneflower, Victoria blue salvia, Indigo Spires salvia and Japanese iris.
Becky, which reaches 30 inches in height, may be the best shasta daisy, but there are certainly other varieties worthy of a try. Snowcap reaches 18 inches in height and also has good heat tolerance. The dwarf varieties Silver Princess and Little Miss Muffet have a good track record for longer blooming. Snow Lady, also a dwarf, won the All-America Selections award in 1991.
There are two new promising selections for 2003 coming from Paul Michells. One is called Angel Daisy and looks like a white coneflower that reaches 18 to 24 inches in height. The other is a new dwarf selection called Darling Daisy that reaches only 15 inches tall. Both are promised to be repeat bloomers, and I certainly hope this proves true.
Shasta daisies are native to Portugal and the Pyrenees, yet they look as if they were born for the Southern-style cottage garden. If you have been less than impressed with yours, give Becky a try. I believe you will change your mind.
Released:
January 6, 2003