Information Possibly Outdated
The information presented on this page was originally released on May 27, 2002. It may not be outdated, but please search our site for more current information. If you plan to quote or reference this information in a publication, please check with the Extension specialist or author before proceeding.
Gaura ranks among the South's hottest plants
By Norman Winter
MSU Horticulturist
Central Mississippi Research & Extension Center
It seems no new plant has captured the fancy of gardeners this year like the gaura. From Picayune to the Madison County garden tour and right on up to Oxford and Tupelo, everyone has been admiring the gaura.
Gaura is still a new plant to the majority of gardeners, but leaders of garden clubs and horticulture tours are catching on to the enthusiasm for this plant's unique floral display.
The gaura, whose uncommon, common-name is bee blossom, is in the family known as Onagraceae. This means that the gaura is related to the Evening-primrose and the Fuchsia. However, the look and texture of the gaura is not even close to these family members. The most cultivated species is Gaura lindheimeri, and it is native to Texas and Louisiana.
Gaura is hardy from zone 5 (a few states north of Mississippi) to the Gulf Coast and gives a unique texture in the garden. The butterfly-like flowers are white, pink or deep rose, and they are borne at the top of tall, airy spikes. They will reach 2 1/2 to 4 feet in height.
The gaura tolerates heat and humidity, then blooms through the fall if you deadhead old flower stalks, which also will reduce reseeding. Gaura is a perennial but won't really need dividing. You may want to save seeds to plant in the future. They will germinate in 14 to 21 days. You also can let the plants re-seed by themselves. Pluck the ones you do not want and transplant the others.
You can root gaura softwood to semi-hardwood cuttings in spring in a well-drained potting mix. A rooting hormone will help increase your percentages.
The gaura forms a long taproot and is very drought tolerant. It performs best in well-drained soil with full sun. You will be happy to know that this is one plant that does not need large quantities of organic matter or frequent applications of fertilizer to put on a good performance.
While they are not the showiest flowers in the garden, they still are ideal companion plants in the perennial border or for a cottage look.
The leading varieties are White gaura, Siskiyou Pink, Swirling Butterflies (dwarf), Sunny Butterflies, Crimson Butterflies, Blushing Butterflies and Corries' Gold (variegated foliage). Shop for these now, but next year look for Walberton Pink, Walberton White, Pink Fountain, Perky Pink, Ballerina Blush and Ballerina Rose.
At the recent California Pack Trials, the Ballerinas, Perky Pink and Pink Fountain were impressive and garden enhancing. The fact that these new varieties are coming out is a testimony to the toughness of the plant, their beauty and the acceptance by gardeners everywhere.
The landscape uses are limited only by your imagination. I have seen beautiful plantings among rocks, and striking companion plantings with blue salvias and coleus like this year's Mississippi Medallion award-winning Mississippi Summer. They also are excellent as the center plant in large, mixed containers.
Try gaura this year. You will not only get hooked, but you will find yourself at the top of the curve with new flowers.

Your Extension Experts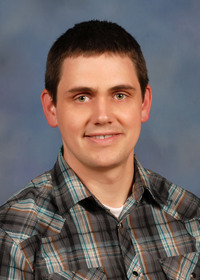 Assoc Extension/Research Prof