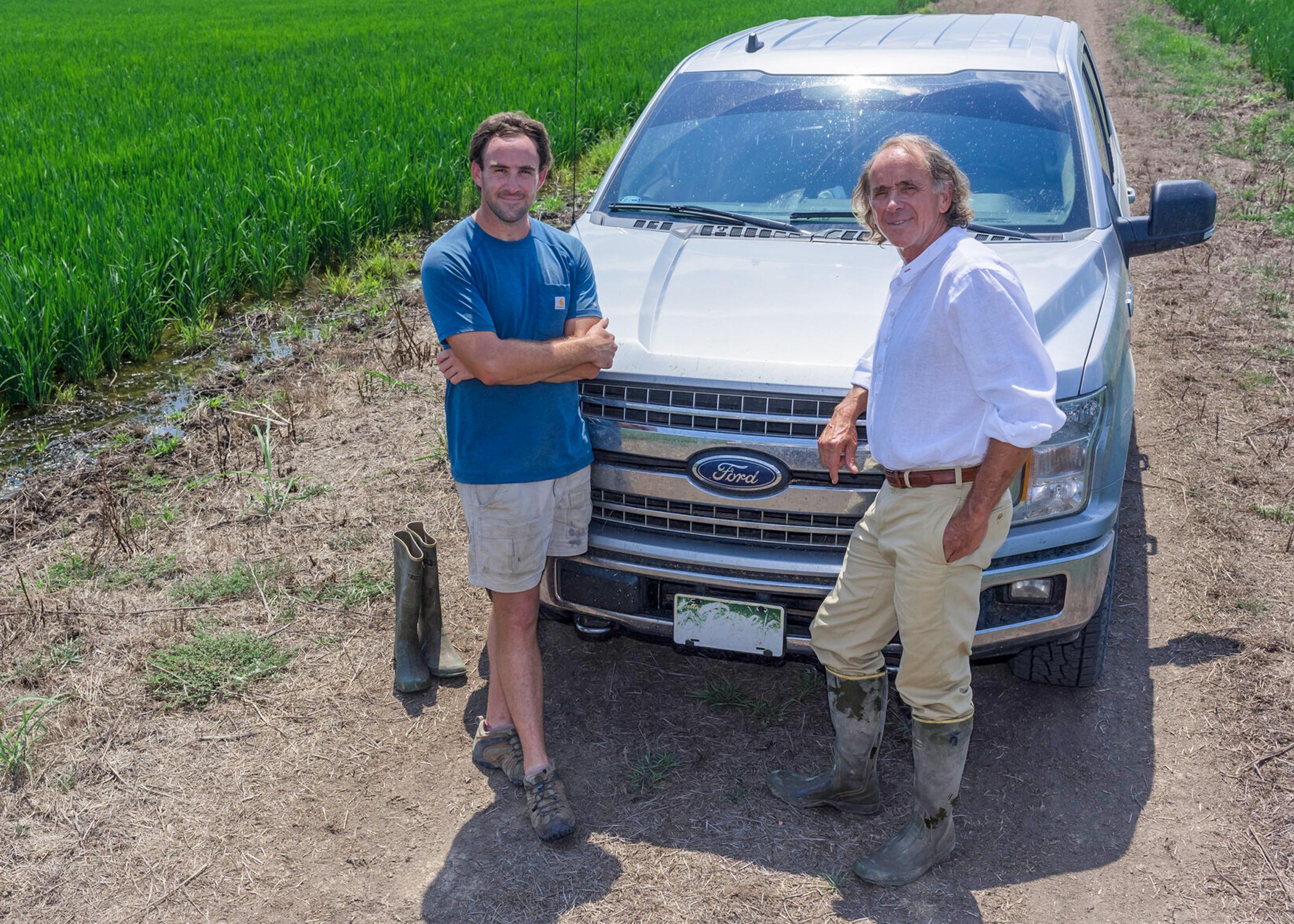 Longtime rice producer named Mississippi Farmer of the Year
SUMNER, Mississippi -- A producer with 40 years' experience growing high-quality rice using environmentally sustainable practices has been named Mississippi's 2022 Swisher Sweets/Sunbelt Ag Expo Southeastern Farmer of the Year.
Mike Wagner grows top-quality rice while preserving the soil and environment on his Two Brooks Rice farm in Tallahatchie and Leflore counties. He also grows non-genetically modified soybeans.
Feeding the world is important to Wagner; he donates about 80,000 pounds of rice to food banks each year. With at least 14 varieties available, Two Brooks Rice also sells rice directly to consumers, food services and national distributors.
"Rice has more readily accessible calories than soybeans or corn, and I'm generating wholesome calories," Wagner said. "I have varieties that are unique -- healthier than what's available in a lot of stores.
"We live in a food desert, and the clay soils on this land hold a lot of water," he said. "Therefore, it's imperative we maximize our soil's capabilities in our planet's food production system."
Laura Jane Giaccaglia, the Bolivar County coordinator for the Mississippi State University Extension Service, has worked with Wagner often over the years. She said she nominated him for the Sunbelt award because of his dedication to conservation and his work ethic.
"Mike is always there to help with Extension outreach, and we oftentimes bounce ideas off each other about how we can do a better job in our rice promotion efforts," Giaccaglia said. "Mike has a unique way of farming, and we need to make everyone aware of the need for conservation efforts and how they can be done using Mike's techniques."
Wagner developed his own method of trapping stormwater and runoff to irrigate his rice fields.
"I use the natural resources available at the least cost to myself and our ecological systems," he said. "We improve water quality, use fewer carbon inputs and improve organism habitats. We have slashed aquifer usage in favor of utilization of green water sources."
Wagner said he consults regularly with Extension to access the latest growing and conservation methods for producers.
"It takes Mississippi State Extension to get research to the farmer in a way he can use it in his fields, and over the years, I've learned to trust the research I get from Extension," Wagner said. "I've known Laura Jane a long time, and she is efficient to no end. She doesn't just take care of the rice farmer; she's out there all over Bolivar County helping producers and helping with horticulture."
Giaccaglia said Wagner is more than just a good farmer.
"He deserves to be farmer of the year because of the impact that he has made on a local level, a state level and a global level," she said.
In October, Wagner will be one of 10 producers across the region considered for the overall Southeastern Farmer of the Year award at the Sunbelt Ag Expo held in Moultrie, Georgia.