Information Possibly Outdated
The information presented on this page was originally released on December 18, 2018. It may not be outdated, but please search our site for more current information. If you plan to quote or reference this information in a publication, please check with the Extension specialist or author before proceeding.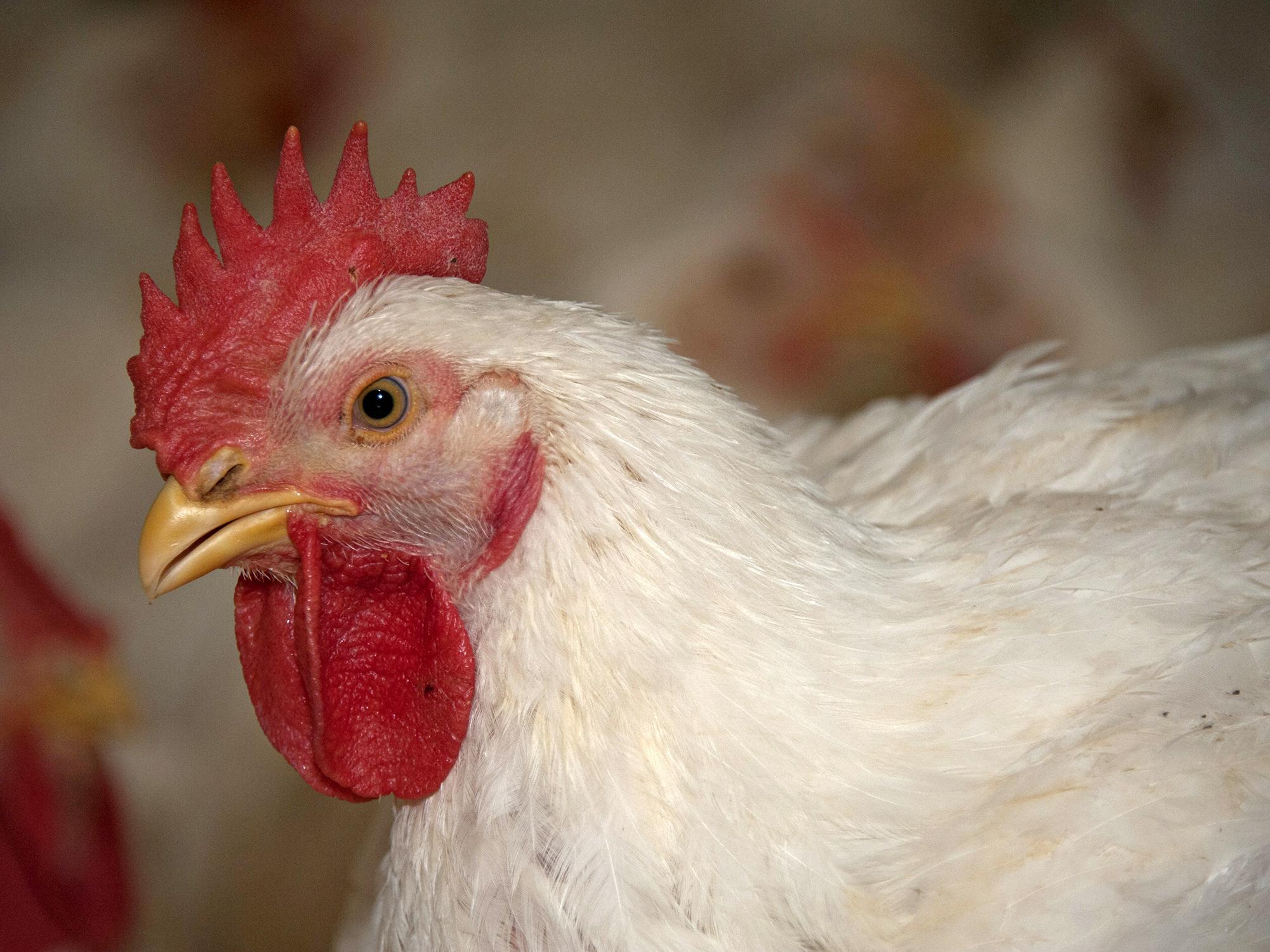 Poultry sees high demand for eggs, larger production
STARKVILLE, Miss. -- Poultry producers got off to a robust start in 2018, which helped the industry end the year strong.
Poultry remains Mississippi's giant among the state's agricultural commodities, topping the state's value of production list for the 24th consecutive year with an estimated total production value of $3 billion. That figure is up 8.3 percent from 2017. Final production figures will be available in April.
"Poultry prices have been lower in recent months, but prices in the first half of 2018 were higher than during the first half of 2017. We are also expecting slightly larger Mississippi production totals in 2018," said Josh Maples, an agricultural economist with the Mississippi State University Extension Service.
Three industry segments make up the overall value of poultry: broilers, eggs and chickens. Broilers are worth an estimated $2.7 billion, increasing 5.4 percent from 2017. Consumer demand for eggs pushed their value up 44 percent from the previous year to $304 million. Estimated value for chickens that produce table eggs stands at about $8 million, a 10.5 percent increase over 2017.
"Demand for eggs has been strong in 2018, even with the price increase from 2017," Maples said. "U.S. egg production and consumption are higher in 2018 than they were in 2017."
A large supply of meat on the market has narrowed profit margins for poultry, beef and pork in the second half of 2018. Poultry production is larger without an equal increase in demand, which has pressured poultry prices in recent months, Maples said.
Although poultry saw some stiff competition from beef and pork at the grocery in 2018, chicken remains an economical protein choice for consumers, according to Tom Tabler, Extension poultry specialist.
"The meat price spread still favors poultry," he said. "Beef and pork, which are chicken's two biggest protein competitors, are favorably priced, but chicken is still less expensive for consumers."
While feed prices were higher in 2018, an excellent grain harvest for row crop producers across the country should keep feed costs under control in 2019. Producers spend 70 percent of input costs on feed grains, which consist mostly of soybeans and corn.
"U.S. soybean farmers will likely harvest a record number of soybeans this season," Tabler said. "Corn producers are expected to have near record yields, surpassed only by the 2016 harvest."
Disease was a nonissue this year, but producers are always on guard and implement several disease management measures, including biosecurity practices and routine surveillance and regulatory testing, to help protect the state's flocks.
"It is impossible to know at this point if avian influenza may make a comeback," Tabler said. "There are numerous cases overseas, but we will have to see what happens here as ducks and geese start to move."
Weather is a concern for the industry during any year because one crop failure could drastically increase producers' costs. But the tariff situation brings added uncertainty to 2019.
"Prices for lumber and steel used to build new chicken houses have skyrocketed," Tabler said. "A new broiler house that cost $250,000 to build last December now is closer to $350,000. Higher tariffs are also making it more difficult for producers to export numerous agricultural products, including meat and grains."
Even though the tariff situation is an added concern, the industry always experiences a natural series of ups and downs, Tabler said.
"The poultry industry tends to run in cycles. It's good for a while, and then it's not so good for a while. I expect perhaps some slowdown next year, but that's not unusual. That's just business as usual," he said.
One challenge the industry faces going forward is antibiotic-free poultry production.
"There are several challenges associated with this type of production, not the least of which is how to recover the additional costs to produce it," Tabler said. "Even though consumers want chicken produced without antibiotics, they are often unwilling to pay the additional costs to produce it."
Released:
December 18, 2018