Information Possibly Outdated
The information presented on this page was originally released on January 13, 2017. It may not be outdated, but please search our site for more current information. If you plan to quote or reference this information in a publication, please check with the Extension specialist or author before proceeding.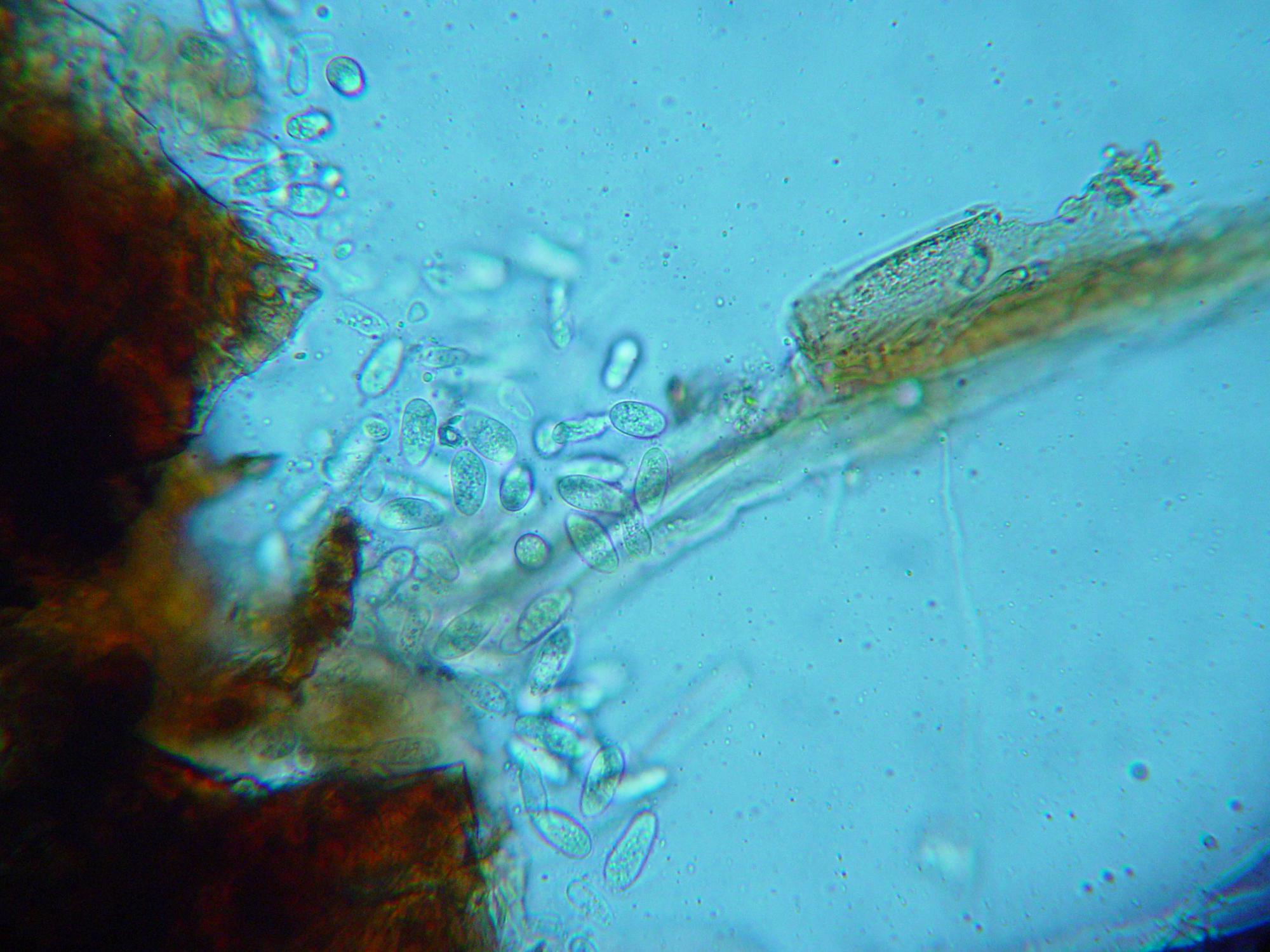 MSU researchers describe new disease of impatiens
CRYSTAL SPRINGS, Miss. -- When impatiens planted as part of a Mississippi State University variety trial died within two weeks, researchers acted quickly and described a pathogen never before seen in this flower.
"We were growing SunPatiens, which are hybrid impatiens immune to downy mildew. This disease has been a big problem for the industry," Broderick said. "The plants were doing really well, but in July they started to look like they were wilting. The stems were collapsing and dying, and in a two-week period, they went from looking relatively healthy to dead."
Mississippi State University researchers found a fungus in impatiens that is common in other plants in Mississippi, but it had never before been found in this popular ornamental plant. The fruiting structures of the fungus can be seen as black dots on this impatien's stem. (Photo by MSU Extension Service/Clarissa Balbalian)
Shaun Broderick, an MSU assistant Extension and research professor of ornamental horticulture and Mississippi Agricultural and Forestry Experiment Station researcher, observed the pathogen rapidly kill impatiens he was growing at the MSU Truck Crops Branch Experiment Station in Crystal Springs. The station operates a trial garden that tests samples of plant material from various companies to evaluate the plants under local growing conditions.
The pathogen was identified as Macrophomina phaseolina, and the results of the subsequent MSU study were published in late 2016 in the journal "Plant Disease," the publication of the American Phytopathological Society, which has served as the premier source of peer-reviewed plant pathology research information since 1911.
The journal article described the disease as "a soilborne fungal pathogen with a worldwide presence and wide host range [that] is associated with root rot and stem cankers in plants stressed by hot, dry environmental conditions."
Broderick first observed the pathogen in late summer 2015. He sent samples of the plant to Clarissa Balbalian, manager of the MSU Plant Diagnostic Lab, and the identification process and laboratory testing began immediately.
"The fungus we found with the impatiens is common in the soil in Mississippi and frequently causes disease on plants such as soybeans, junipers, sweet potatoes and cotton," Balbalian said. "In growth chambers, we found this is a very aggressive pathogen."
On July 24, 2015, these SunPatiens, top, were thriving at the Mississippi State University Truck Crops Branch Experiment Station in Crystal Springs, Mississippi. They were dead when photographed, bottom, Aug. 7, 2015. The flowers were killed by the Macrophomina phaseolina pathogen, which had never before been seen in impatiens (Photo by MSU Extension Service/Clay Cheroni)
Balbalian produced pure cultures of the pathogen for genetic sequencing and to use in later tests. Maria Tomaso-Peterson, an associate research professor in the MSU Department of Biochemistry, Molecular Biology, Entomology and Plant Pathology, tested the genetic material to identify the pathogen.
"Maria got a 100 percent match," Balbalian said. "We wouldn't have known what pathogen it was without her sequencing it."
Using the same pure cultures, Broderick then inoculated SunPatiens in 2016 in his greenhouses and growth chambers, mimicking the environmental conditions the plants experienced the previous year when the pathogen was first observed.
"We found heat and drought help the pathogen grow, and symptoms don't develop in samples kept below 32 Celsius (90 degrees Fahrenheit)," Broderick said. "We're doing more research on it to see how big of a problem this pathogen is in impatiens. We're still in the early stages of trying to figure that out."
Broderick is currently looking at ways to control the pathogen with fungicides or soil treatments. He is also screening plant material to see if there is any resistance to this pathogen in impatiens.
Impatiens are very popular bedding plants. Broderick said they are the second most profitable in the U.S., bringing in about $215 million a year. After reports of downy mildew, impatiens sales dropped by about $40 million.
The recent appearance of the M. phaseolina pathogen threatens the ornamental plant industry, prompting MSU researchers to look at how homeowners can manage and control it in the landscape.
The MSU Plant Diagnostic Lab annually processes nearly 1,000 disease samples on a variety of plant materials. The lab is part of the National Plant Diagnostic Network, which works to quickly identify disease issues and support efforts to prevent serious problems.
Released:
January 13, 2017

Select Your County Office
News Story Contact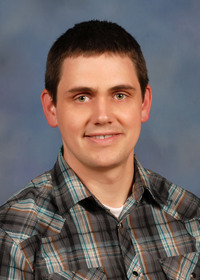 Assoc Extension/Research Prof
Plant Disease and Nematode Diagnostics