Information Possibly Outdated
The information presented on this page was originally released on September 18, 2015. It may not be outdated, but please search our site for more current information. If you plan to quote or reference this information in a publication, please check with the Extension specialist or author before proceeding.
Water well workshop set for Oct. 13 in Copiah Co.
HAZLEHURST, Miss. -- South Mississippi homeowners in small communities and rural areas can learn how to better manage, operate and protect their private wells during an Oct. 13 program in Copiah County.
"A workshop titled Water Quality and Private Wells will be held Oct. 13 from 6 to 9 p.m. to help Mississippi well owners understand groundwater basics, well-care best practices and how to find assistance," said Jason R. Barrett, assistant professor with the Mississippi State University Extension Center for Government and Community Development. "The program will teach well owners about their private wells, how to sample their wells, how to interpret sample results, and what they can do to protect their wells and source water from contamination."
Information about the workshop and registration is available at http://gcd.msucares.com/register. The program will be at the Copiah County Extension office in Hazlehurst. Additional information is available by calling 662-325-3141.
Joining Barrett in presenting the workshop will be Steve Wilson, a groundwater hydrologist with the Illinois State Water Survey, and Clinton Dunn, a well construction technology instructor with Southwest Mississippi Community College.
Southwest Mississippi Community College and the University of Illinois are partnering with MSU Extension to help private well owners learn more about managing their water supplies.
"The majority of Mississippians get their water from municipal supplies or rural water associations, but there are thousands of homes in rural areas that depend on private wells," Barrett said. "In fact, an average of 14 percent of households in the state's 82 counties rely on private wells. In four of those counties, more than 40 percent of homes have private wells."
Additional information on private wells in Mississippi is available online at http://bit.ly/1ClrFSH.
Released:
September 18, 2015

News Story Contact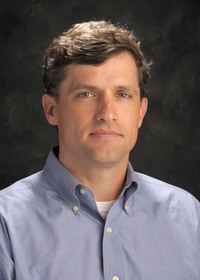 Associate Extension Professor
Water & Wastewater Utilities, Economics & Natural Resources, Community Development,
Your Extension Experts