Information Possibly Outdated
The information presented on this page was originally released on June 11, 2015. It may not be outdated, but please search our site for more current information. If you plan to quote or reference this information in a publication, please check with the Extension specialist or author before proceeding.
Agronomy Field Day and Tour to be held on June 24
BROOKSVILLE, Miss. – Farmers, scientists and crop consultants are encouraged to attend the Agronomy Field Day and Tour on June 24 at the Black Belt Branch Experiment Station.
Sessions last from 9:30 a.m. to 4 p.m. The Black Belt Branch in Noxubee County is 2 miles northeast of Brooksville on Highway 45.
The morning session will include discussions of water and irrigation management. The afternoon portion will include county tours, a visit to a local farm, and presentations on water storage systems, soybean irrigation in Prairie soils, and the effects of planting date, densities and relative maturity on corn yield.
Lunch will be at the Bogue Chitto Cotton Gin. To make a meal reservation, call 662-323-5916 or 662-325-3313.
In-service training and continuing education units will be offered to certified crop advisors and others. For more information on the Agronomy Field Day and Tour, contact Dennis Reginelli at 662-418-4480 or dennis.reginelli@msstate.edu.
Released: June 11, 2015
Contact: Contact: Dr. Dennis Reginelli, 662-428-4480
Writer: Brittany Jacks

Your Extension Experts
Extension/Research Professor
Asst Professor & Coord, NCAAR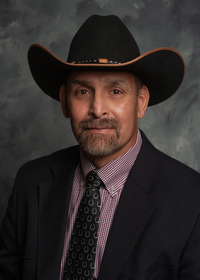 Extension/Research Professor