Information Possibly Outdated
The information presented on this page was originally released on September 24, 2014. It may not be outdated, but please search our site for more current information. If you plan to quote or reference this information in a publication, please check with the Extension specialist or author before proceeding.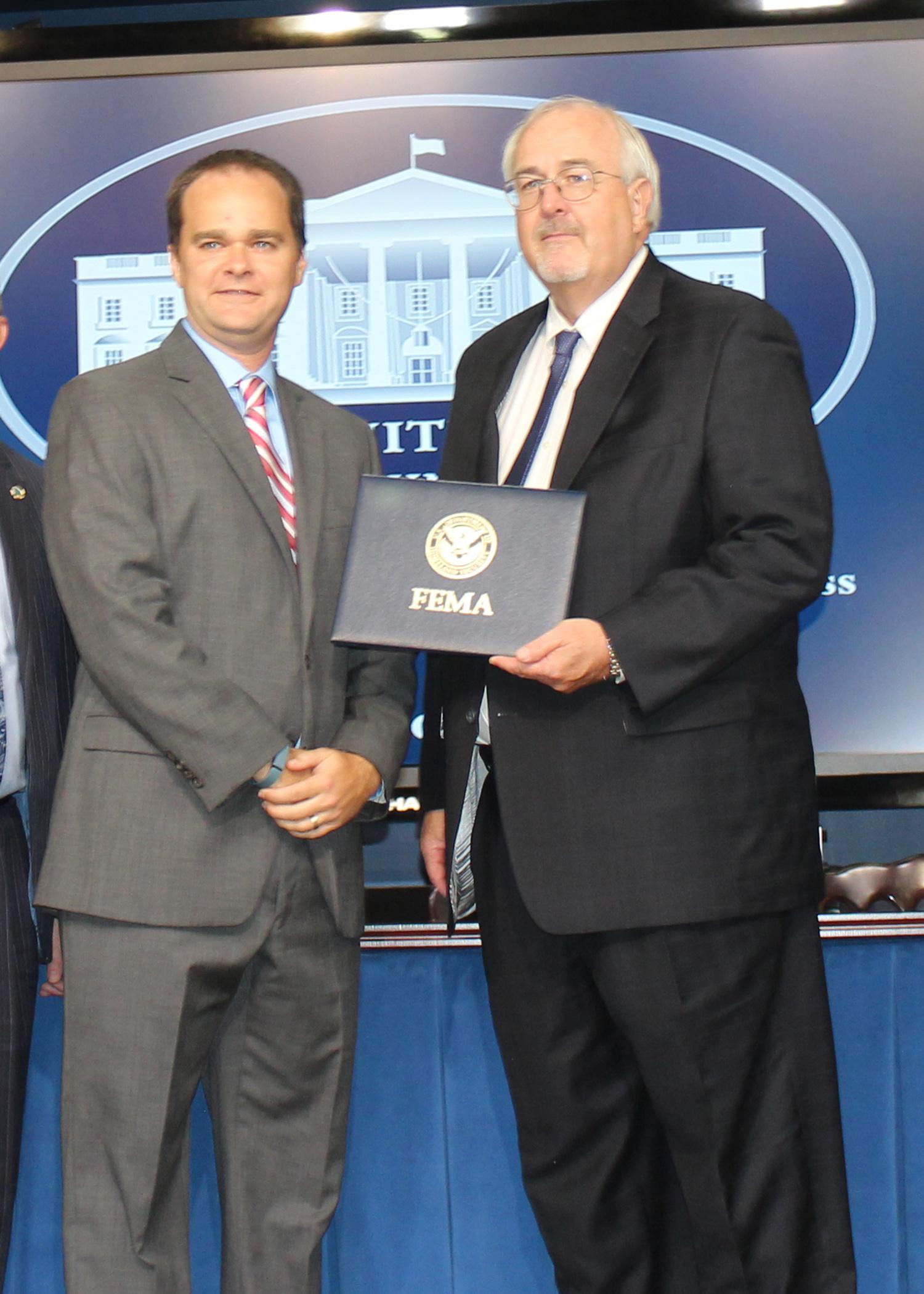 MSU youth initiative, coordinator earn awards
MISSISSIPPI STATE -- A Mississippi State University Extension Service youth initiative and its coordinator earned national honors this month for efforts to prepare communities for disasters.
September is National Preparedness Month, but the award recognizes efforts that took place from the beginning of 2013 until May 30, 2014. The Federal Emergency Management Agency received more than 230 applications for Individual and Community Preparedness Awards. The awards recognized 16 programs and individuals who have taken action to prepare their communities for disasters and helped to make their communities more resilient.
Michael Newman, director of the MSU School of Human Sciences, said the FEMA award affirms efforts by the MSU Extension Service to prepare young people for disasters. Ryan Akers, an assistant Extension professor and coordinator of Mississippi Youth Preparedness Initiative, or MyPI, received the award for Outstanding Achievement in Youth Preparedness at a ceremony this month in Washington, D.C.
"We hired Dr. Akers to increase our efforts in disaster preparedness and recovery issues, especially among Mississippi youth," Newman said. "MyPI is a direct result of his efforts to expand existing programs and make youth and their families more prepared for disasters. It also offers insight into careers most youth have not considered."
Of those recognized by FEMA, Akers was among eight winners who were named "Champions of Change" and given an opportunity to speak at the White House and FEMA headquarters about their program areas.
Newman said the need goes beyond young people affected by occasional hurricanes.
"At the end of the 20th century, some 66.5 million children were affected annually by disasters," he said. "Given the scope of increasing natural disasters, there are no indications that this pattern will decrease in the near future."
Akers's focus areas are community preparedness and disaster management. He worked with the Mississippi Citizen Corps to create the Mississippi Youth Preparedness Initiative.
"MyPI successfully blends two passions in my life: emergency preparedness and mentoring youth," Akers said. "One of my duties within the MSU School of Human Sciences is to develop and advance emergency preparedness across the lifespan."
Much like the Extension 4-H Youth Development Program, one of the goals of MyPI is for teens to take home what they learn to their families. The MyPI program has a multiplier effect that can enable it to reach about 126,000 families every five years.
"Through MyPI outreach, students work with their families plus six others to develop emergency supply kits and family communication plans," he said. "At the conclusion of MyPI, every participant directly enhances the individual and family preparedness of seven families in their community."
The MSU Extension Service and Mississippi Citizen Corps are promoting the program in communities across the state. The current Teen Community Emergency Response Team curriculum, approved by FEMA and the Department of Homeland Security, is the foundation for the program. Additionally, MyPI includes CPR/Automated External Defibrillator certification, a technology track and a career track.
"The leadership and community service capstone project is the defining piece of MyPI and allows us to reach further into communities," Akers said. "Our goal is to establish a new standard for youth preparedness while at the same time improving the safety and security of families and communities."
For more information, contact Akers at cakers@humansci.msstate.edu or visit the MyPI website at http://mypi.msstate.edu.
Released:
September 24, 2014