Information Possibly Outdated
The information presented on this page was originally released on October 23, 2014. It may not be outdated, but please search our site for more current information. If you plan to quote or reference this information in a publication, please check with the Extension specialist or author before proceeding.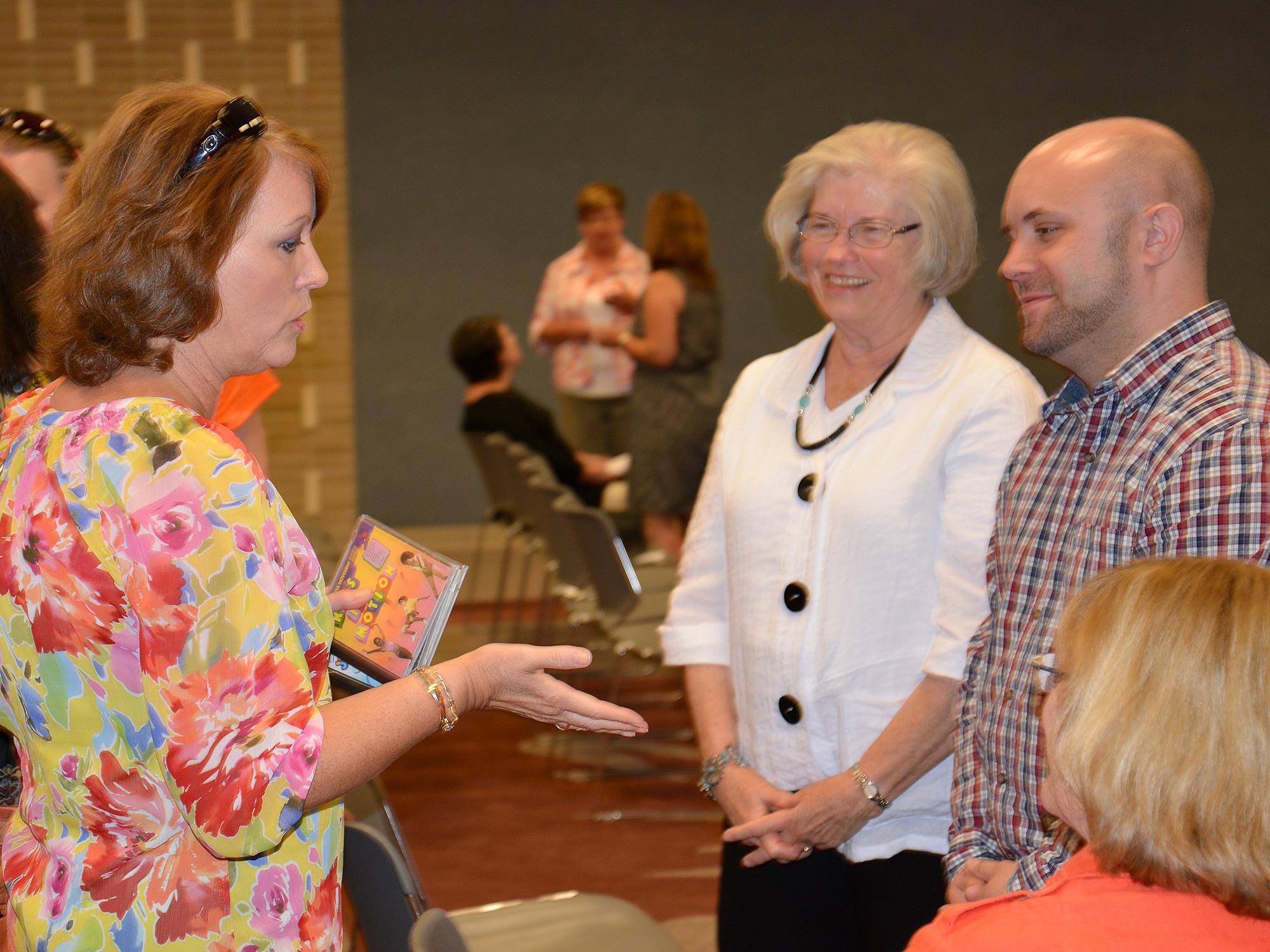 Early Years Network road show was success
MISSISSIPPI STATE -- The Early Years Network was well received during its recent tour across Mississippi to introduce the new one-stop shop for child care providers and families.
The Early Years Network is a system of support services that is approved by the Mississippi State University Extension Service and its partners and receives funding from the Mississippi Department of Human Services, Division of Early Childhood Care and Development.
"This road show was a great way for providers and network staff to get together and discuss how this new venture is going to work to make good programs even better," said Louise Davis, MSU Extension professor and director of the network.
At each stop, child care providers had the opportunity to voice questions, concerns and positive suggestions to Early Years Network representatives. They also benefitted from assistance provided by early-childhood consultant Karen Ponder in developing comprehensive early-childhood systems with state and local components.
"We listened to questions and put every effort into answering them on the spot or as soon as possible with active follow up," Davis said. "We will continue to be available and guarantee a 48-hour turnaround in getting needed information to answer any questions or provide resources.
"It was a great opportunity for us to hear any concerns providers had and work to alleviate any reservations or apprehensions about this exciting new venture," she said.
Lydia Bethay, associate director of the network, said the new program is a positive step for child care in Mississippi.
"This one-stop shop for providers and the families they serve will make service delivery the very best it can be," Bethay said. "The network is structured so it puts many different programs together under one umbrella of Early Years Network. We can eliminate the confusion families or providers sometimes faced when trying to gain access to different or multiple services. Now there is one place to go to find everything they need for improving child care."
Bethay said network personnel heard some very positive suggestions along the way and are implementing many of those ideas into a program redesign that will better serve providers and the state's children and families.
"The goal is nothing short of reaching every child in Mississippi with quality child care," Bethay said.
She said the road show was received positively at each stop, and connections were made between child care providers, the network staff and partner agencies.
"It fills us with excitement to think about the limitless possibilities for Mississippi's children with the Deparment of Human Services, the network, Mississippi State University Extension Service, partners and providers working together for the shared goal of success for our children," Bethay said.
To learn more or request information or services, contact the Early Years Network at http://childcaremississippi.org or call 866-706-8827.
The Early Years Network is a program of the MSU Extension Service and receives funding from the Mississippi Department of Human Services, Division of Early Childhood Care and Development to provide early care and education programs and materials for teachers, directors, children and families to improve the well-being of Mississippi's children.
Released:
October 23, 2014

News Story Contact
Child and Family Development, Child and Family Well-Being, Child Care-Giver Training, Parenting Educ
Your Extension Experts
Director, Head Start & EHS Prg