Information Possibly Outdated
The information presented on this page was originally released on January 25, 2013. It may not be outdated, but please search our site for more current information. If you plan to quote or reference this information in a publication, please check with the Extension specialist or author before proceeding.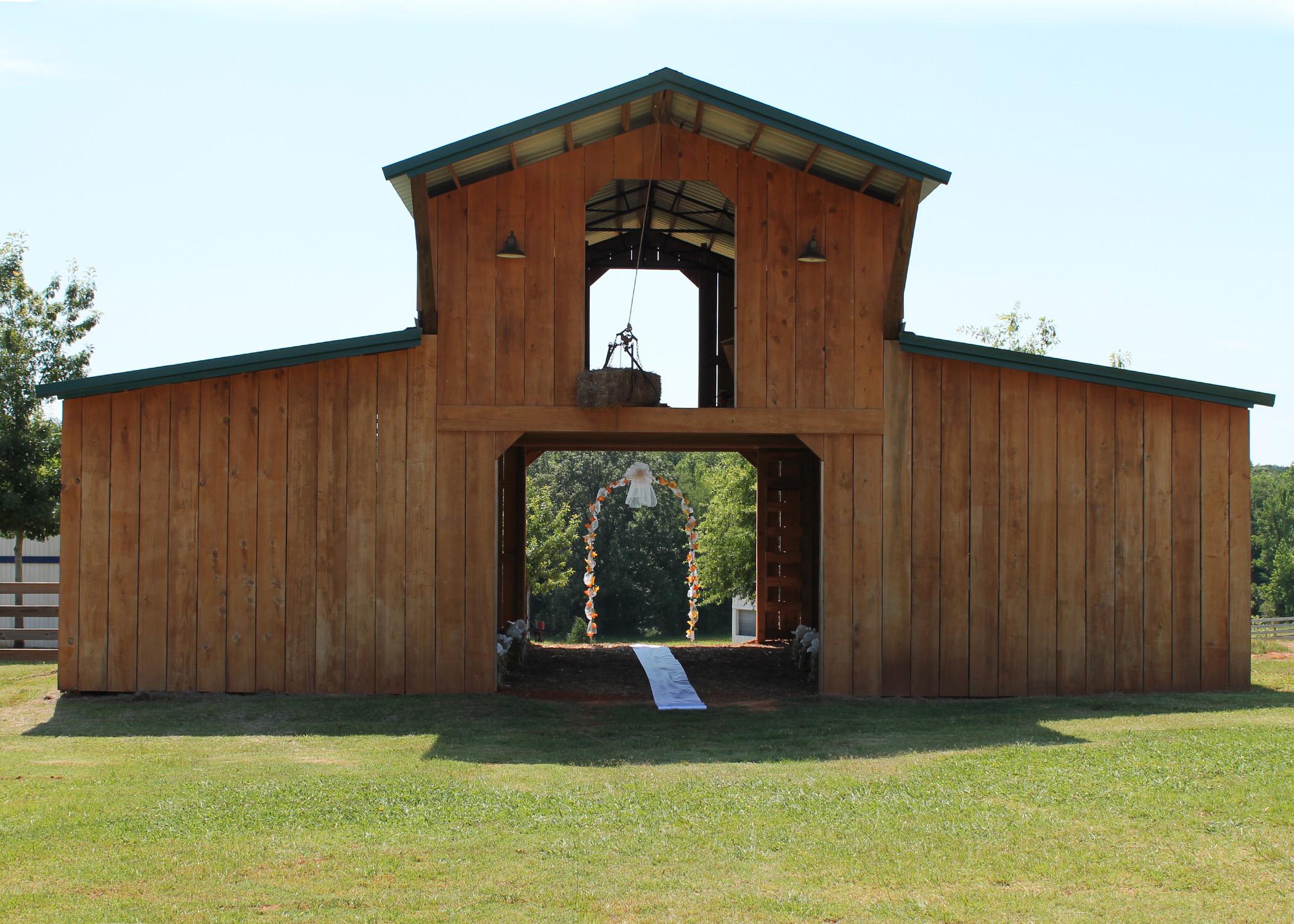 Unique wedding venues give events personality, charm
JACKSON -- With a wide range of venue types, Mississippi couples can tie the knot in the setting of their dreams.
Beth Bell, child and family development area agent with Mississippi State University's Extension Service in Tallahatchie County, said couples are choosing less traditional venues for many different reasons. Some couples anticipate more guests than can be accommodated at a small church or have demanding schedules that spare no time to plan a wedding. Other couples simply want a one-of-a-kind experience.
Every couple can find a venue that meets their needs and budget with a little research.
"Couples should meet with the event coordinator to tour the facility." Bell said. "Talk with them in detail about what services and amenities they offer, and make sure it is within the budget."
Non-traditional venues usually offer a combination of services and features that can include planning, decorating and catering. Many also make recommendations for vendors that provide the services not included in the venue's amenities, such as photographers, salons and florists.
"Many venues offer packages but will customize those packages to fit individual tastes," Bell said. "Couples should be specific about their preferences when they contact the venue. Talk with them about the colors, music, food and decorations that you would like to have and ask what is included in the price of the venue rental."
Most venues will work with each couple to create a special day full of one-of-a-kind memories.
Michael May, owner of Lazy Acres Plantation in Chunky, is working toward becoming an all-inclusive wedding venue. He recently added Plantation Hall, a 7,000 square-foot banquet facility, to accommodate special events at his 120-acre multi-seasonal agritourism business that includes a Christmas tree farm, pumpkin patch and corn maze.
"We do not offer a cookie-cutter approach. Our goal is to work with our clients to achieve the result they have in mind," May said.
"In one of our upcoming weddings, the bride wants her wedding in an open field. Guests who arrive for the wedding will be shuttled by tractor and a 40-foot cotton wagon to the site of the ceremony. The wedding party will arrive on another wagon, and the bride will follow in a carriage," May said.
Carol Jones, event planner at Monmouth Historic Inn in Natchez, works with brides all year long to plan a wide variety of weddings, from small and intimate to large and elaborate.
"All of our weddings are unique," Jones said. "We recently had a couple travel from Japan to get married at Monmouth, and their celebration included a New Orleans jazz band.
"Every bride has her own perception of what her wedding day should be, and we help them make it a reality," she said.
The outdoor setting of the award-winning Pinecote Pavilion designed by architect E. Fay Jones at Mississippi State University's Crosby Arboretum in Picayune draws spring, summer and fall brides. The pavilion hosts four to six weddings per year. Couples are responsible for decorations, cateres and other needs.
"Couples who rent the pavilion want the beautiful, natural setting," said Kim Johnson, customer service clerk at the Crosby Arboretum. "It is surrounded by our nature trails and overlooks the pond. It is a really nice place for ceremonies and receptions."
Both the Pinecote Pavilion and Monmouth Historic Inn are registered landmarks with the Mississippi Department of Archives and History. Pinecote Pavilion is a Mississippi Landmark, and Monmouth Historic Inn is a National Historic Landmark.
For a list of non-traditional wedding venues in Mississippi, visit http://www.visitmississippi.org/weddings.aspx.
Released:
January 25, 2013