Information Possibly Outdated
The information presented on this page was originally released on January 31, 2013. It may not be outdated, but please search our site for more current information. If you plan to quote or reference this information in a publication, please check with the Extension specialist or author before proceeding.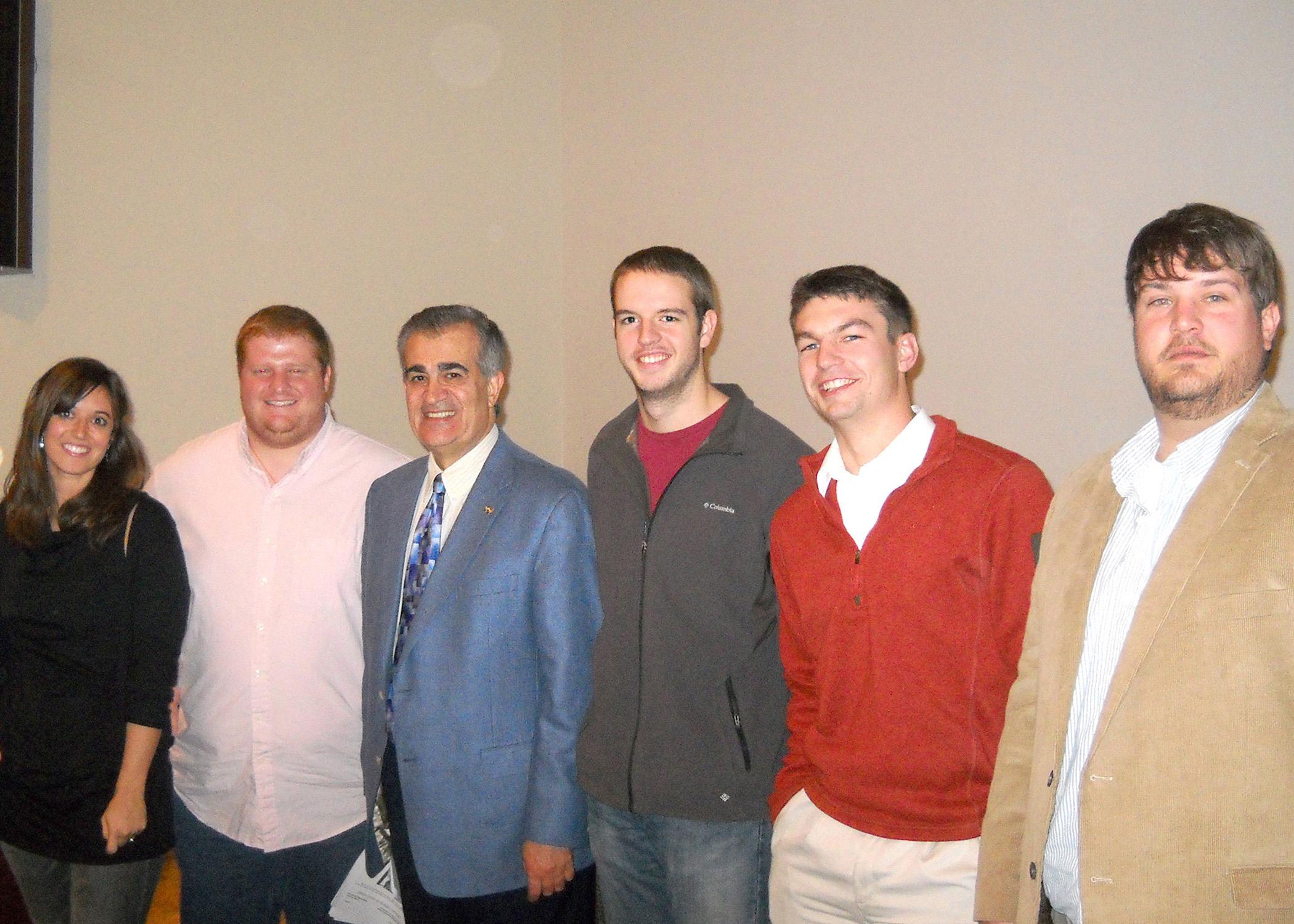 Design Week lets students create campus landscape
MISSISSIPPI STATE – An undeveloped courtyard at Mississippi State University's landscape architecture facility provided the challenge for student teams in Design Week 2013.
The theme of the annual learning competition was Art into Nature. The teams, composed of landscape architecture and landscape contracting students and a faculty advisor, competed to design the best courtyard based on the space and needs. The challenge was to create an artistic and ecologically integrated design for the landscape architecture facilities, then present it to the judges in a compelling fashion.
Sadik Artunc, head of MSU's Department of Landscape Architecture, said Design Week allows participants to learn from a practicing landscape architect and to participate in an integrated, intense design project with classmates.
"This was a vertical team process working with an assigned faculty advisor," Artunc said. "We're going after beauty, function and creativity, and we want the courtyard to be sustainable, influential and inspiring."
Students reviewed detailed plans of the work to be done around existing buildings, which included an extensive list of plant materials, zones and ecosystems in the 2-acre plot of land under consideration. Each team had to produce a detailed master plan for the courtyard, site elevations for their proposals and a 10-minute presentation of their project.
Bob Brzuszek, associate professor of landscape architecture with the MSU Extension Service, said this year's Design Week project was very practical.
"The inspiration for this project came from our need to develop the design ideas we will eventually implement in this courtyard," Brzuszek said. "The work that the students produce will be evaluated and revised into a final plan that we hope to build in the next few years."
Students presented their work to guest jurors Robert Poore, the professional facilitator for Design Week 2013 and principal of the landscape architecture firm Native Habitats in Flora; Jim DelPrince, MSU professor of floral design; and Jacob Gines, visiting assistant professor in the MSU School of Architecture.
Among the ideas presented were a fountain supplied by rainfall coming from the roofs, using circular patterns to create pod-like outdoor spaces, using river elements to create a flow-through space, and entirely changing the location of a proposed new building.
Elizabeth Payne Tofte, assistant professor of landscape architecture, advised the winning team. Their plan emphasized merging the natural and urban environments. Judges called their design solution "technically very beautiful."
"The plan focused on connecting the interior courtyard space by an undulating, red-painted, arbor-covered bridge," Tofte said. "The bridge terminated at a storm-water cistern mounted high on a skeletal tower in the courtyard. Soft, waving grasses rolled along the ground. The area was accessible from a cantilevered viewing deck where students may hold classes or private study sessions."
Graduate student Emily Overbey led the winning team, which included seniors Jerry Hill, Jason Treloar, Sam Hawkins and Mason Snider; junior Nicholas Stengel; sophomores Adam Sullivan, Andrew Tarsi and Nathan Locke; and freshmen Clark Comish, Preston Moses and Kayta Thomas.
Released:
January 31, 2013