Information Possibly Outdated
The information presented on this page was originally released on March 31, 2011. It may not be outdated, but please search our site for more current information. If you plan to quote or reference this information in a publication, please check with the Extension specialist or author before proceeding.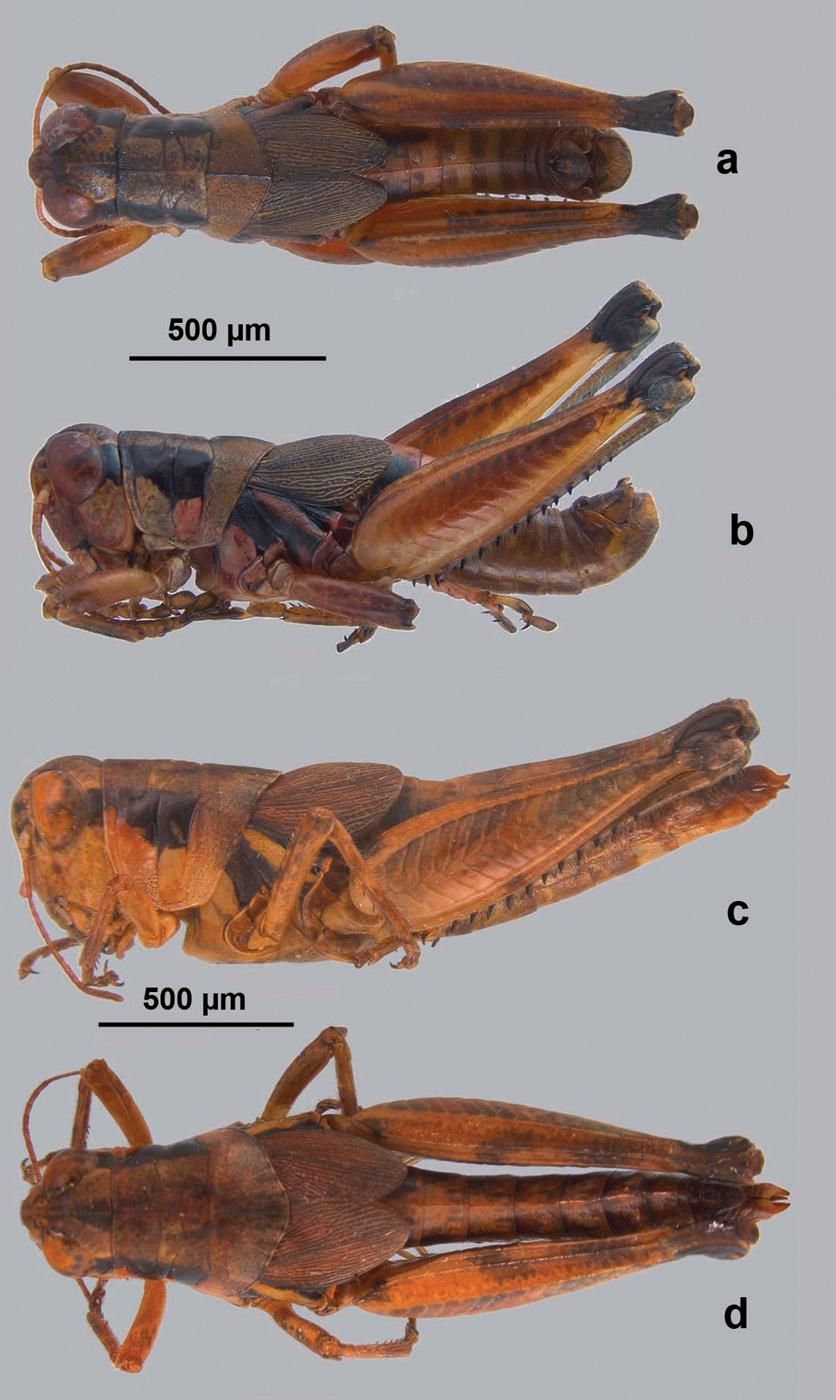 MSU researcher finds new grasshopper species
MISSISSIPPI STATE – When JoVonn Hill stepped out of his vehicle in a cedar glade near Nashville, the first insect that crossed his path was a grasshopper never before identified.
Hill, a Mississippi Agricultural and Forestry Experiment Station research associate, was participating in a July 2009 expedition to catalog the insect life in the unique glades of the Cedars of Lebanon State Park in Tennessee.
"Literally, the first specimen I collected was a new species," Hill said. "When I saw it, I knew that it was something good. I've seen a lot of grasshoppers, and it didn't look like any I'd seen before."
He gave the grasshopper the scientific name Melanoplus ingrami, honoring Wayne "Buddy" Ingram, an interpretive officer and naturalist at the Cedars of Lebanon State Park. Ingram has extensive knowledge of the area and was very helpful to Hill on several trips to the park.
Hill works at the Mississippi Entomological Museum at Mississippi State University. He said the museum focuses on insects living in the natural, open areas of the southeast. The staff works continually to catalog insect life, surveying natural, open areas for insects and conducting exotic and invasive insect research. The museum staff takes an annual collection expedition where they spend about a week collecting insects in one area of the southeast.
In 2009, they chose the habitat near Nashville. Hill said much attention had been given to the animal life and diverse plant life, but insects had received little attention.
"We went to see what was living in this habitat," Hill said. "It is unusual to find a large insect that has not been discovered and named, especially one living right outside Nashville, a highly populated area."
Hill collected several specimens of the grasshopper on this and several more trips over the next year. There are about 130 species of grasshoppers found in the southeast, so he tried to identify the insect when he returned to the museum. Later he compared his specimens to the grasshoppers in the Smithsonian collection in Washington, D. C., and visited the museum of the Academy of Natural Sciences in Philadelphia.
"They have the largest, most important collection of grasshoppers in the western hemisphere," Hill said. "I started examining drawers of grasshopper specimens, and it wasn't any of the grasshoppers there. No one that I showed it to had ever seen it before, either."
To the untrained eye, the grasshopper looks much like many found commonly in Mississippi. Hill said it is a small, tannish to gray-colored, short-winged insect. It is abundant in the cedar glades in central Tennessee. These glades are found on shallow limestone soils and are open areas with unique vegetation surrounded by cedar trees.
Confident that he had found a new grasshopper species, Hill wrote a description of it, took measurements of several specimens, and photographed and drew the insect. This information was published in an article in the Journal of Orthoptera Research 2010.
Publication in this peer-reviewed journal established the grasshopper as a new species.
Richard Brown, director of the Mississippi Entomological Museum, said while it is not unusual to find new species of small insects in the United States, it is unusual to find a larger insect such as a grasshopper.
"Entomologists at MSU have been finding and naming new species for the last 100 years, and this includes several hundred species of beetles, moths, leafhoppers, wasps and other insects," Brown said. "JoVonn and four others currently on the staff of the Mississippi Entomological Museum have described and named about 20 new species in recent years."
Brown said each species, from the smallest microbe to humans, plays an important role in maintaining biodiversity and keeping the earth healthy.
"If parts of this biodiversity are lost, then habitats are changed, and the earth cannot function as well," Brown said. "In recent years, bio-prospecting insects and other organisms has become an important way to obtain natural products, such as pharmaceuticals, that benefit humans. We have no idea what natural products may be obtained from grasshoppers, but even without direct benefit to humans, every species of grasshopper has a unique role in the habitat where it occurs."
Hill holds bachelor's and master's degree from MSU and is a doctoral student in MSU's Department of Biochemistry, Molecular Biology, Entomology and Plant Pathology. He has been studying grasshoppers for the past 11 years.