Information Possibly Outdated
The information presented on this page was originally released on August 27, 2009. It may not be outdated, but please search our site for more current information. If you plan to quote or reference this information in a publication, please check with the Extension specialist or author before proceeding.
Green roof professionals to provide advice, solutions
MISSISSIPPI STATE – As the "green" movement expands, Mississippians can now turn to two Mississippi State University experts for advice on using green technology to roof their homes and buildings.
Gary Bachman, assistant Extension horticulture professor, and Christine Coker, associate research horticulture professor at MSU's Coastal Research and Extension Center, have become accredited Green Roof Professionals. They successfully completed training provided by Green Roofs for Healthy Cities. The training encompassed areas of concentration that include pre-design, design, contract management, quality assurance and support. Bachman and Coker are the first in the state to become GRP certified.
A green roof is made of a waterproofing material planted partially or completely with vegetation. Many green roofs also include additional layers such as a root barriers or drainage and irrigation systems. Benefits of green roofs can include improved stormwater management, water and air purification, and reduced energy consumption.
"Incorporating green roofs in design will provide benefits to our urban clientele," Bachman said. "Green roofs offer stormwater retention and rate of flow reduction, and that decreases the need to rebuild infrastructures after major storms. There is a lot of interest in green roofs as communities continue to rebuild after Hurricane Katrina."
Coker said green roofs also can offer urban agriculture to city residents. Rooftops can provide wide open spaces for city residents to grow fruit and vegetables.
"Rooftops are hidden gems within urban communities," Coker said. "City dwellers can grow their own produce, cutting down their food costs while also realizing the many other benefits of green roofs. You can grow anything on a roof that you can grow in the ground."
Bachman and Coker are already putting their accreditation to use. They are providing guidance in the selection of suitable plant material of an 80,000 square-foot green roof for the Armed Forces Retirement Home in Gulfport. The home was destroyed in Hurricane Katrina and is being rebuilt with completion estimated for 2010.
"We are excited to be working on this project. The green roof design will provide better insulation for the structure, increase the life of roof materials and consequently reduce costs," Bachman said. "This is just the beginning. We will be involved in advising on other rebuilds and new designs and expect more consultations and collaborations as MSU and others educate the state on the benefits of green roofs."
Coker said other benefits of this project include providing residents access to nature and horticulture therapy.
"The roof areas will be accessible to the residents, providing them with gardening opportunities and a place where they can enjoy plant life," Coker said. "Exposure to nature and greenery can be very soothing and therapeutic."
Many green roofs consist of as little as 3 inches of soil, making it a suitable environment for only certain types of plants. Bachman said that many of these plants could be introduced to Mississippi, opening up new markets for the state's nurseries.
For more information on green roofs and their benefits, visit http://www.greenroofs.org.
Writer: Karen Templeton
Released:
August 27, 2009

News Story Contact
Extension/Research Professor
Urban Horticulture Vegetables Green Roofs Food Systems
Your Extension Experts
Associate Extension Professor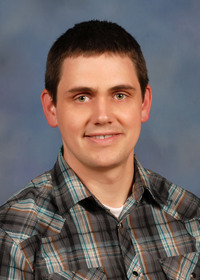 Assoc Extension/Research Prof