Information Possibly Outdated
The information presented on this page was originally released on September 30, 2002. It may not be outdated, but please search our site for more current information. If you plan to quote or reference this information in a publication, please check with the Extension specialist or author before proceeding.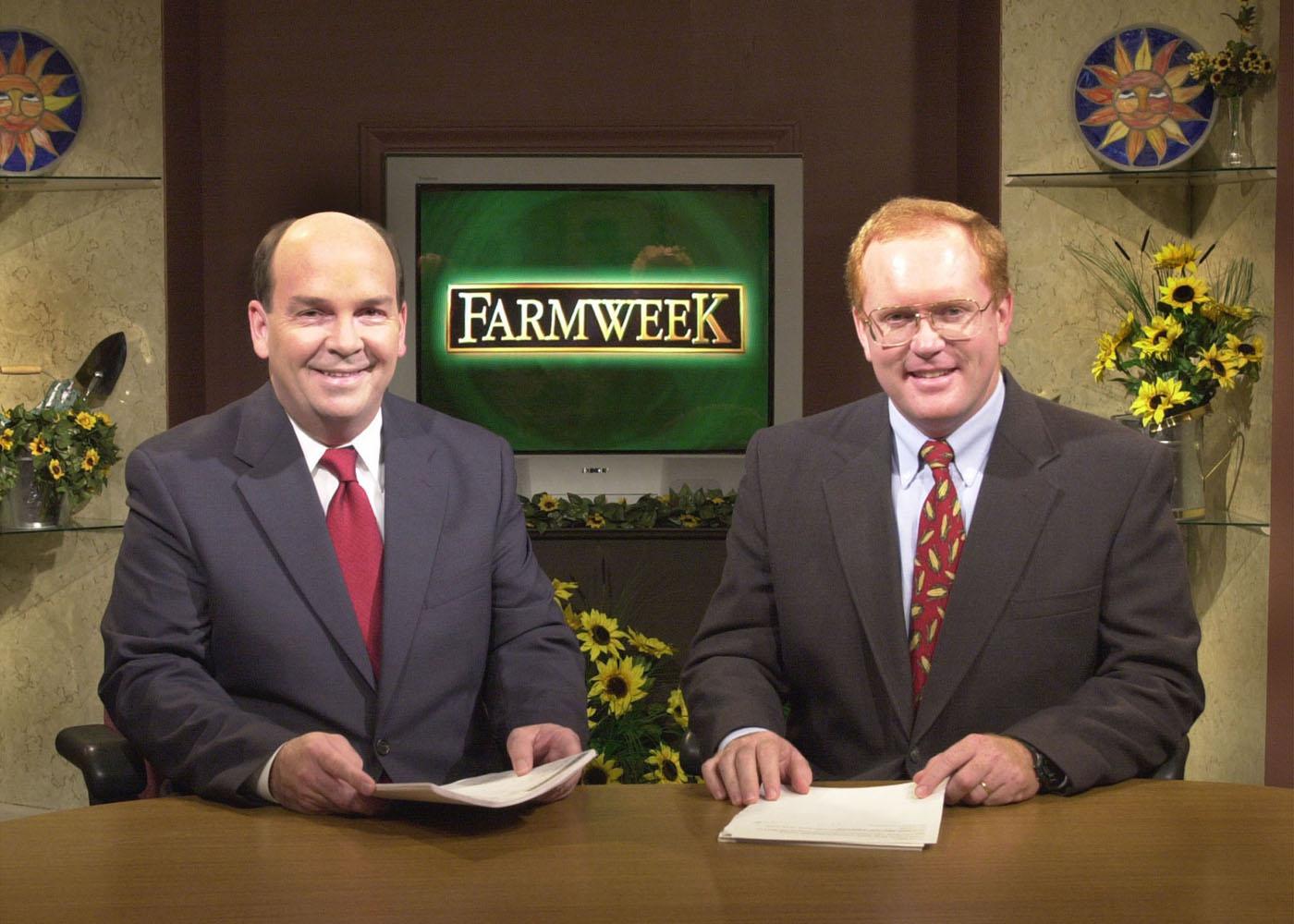 Farmweek celebrates 25 years of programs
MISSISSIPPI STATE -- Farmweek is turning 25 years old October 3. To celebrate, the agriculture shows' producers are dedicating an entire program to the anniversary.
Farmweek is the weekly, 30-minute agriculture news program of the Mississippi State University Extension Service which airs on Mississippi ETV. The first show, produced by MSU's Office of Agricultural Communications, aired Oct. 3, 1977. Originally a Monday evening show, it moved to Thursday evenings in 1994, then Tuesday evenings in October 2001.
"The program originated as a link to the agricultural community from the Extension Service, but it has since evolved to focus more on providing laymen with a background in agriculture," said Leighton Spann, co-host of Farmweek. "We still try to provide a link to commercial farmers, while trying to inform all Mississippians of what is going on in agriculture since it is such a major player in the state's economy."
The show has a news section, followed by at least one feature segment and an episode of Norman Winter's Southern Gardening. In addition to co-hosts Spann and Artis Ford, feature reporter Brian Utley helps produce the program.
"The format hasn't changed much through the years, and topics include traditional agriculture, land management, timber, wildlife and fisheries, aquaculture, ag-related businesses and more," Ford said.
The show airs each Tuesday at 6:30 p.m. on Mississippi ETV, and again on Wednesdays at 6 a.m. and 10:30 p.m. The anniversary show will air Oct. 8.
An open reception is planned for 10 a.m. Oct. 3 to celebrate Farmweek's 25th anniversary at MSU's University Television Center. Friends, supporters and those who have worked with the show through the years are invited to attend.
Released:
September 30, 2002