Information Possibly Outdated
The information presented on this page was originally released on June 29, 1998. It may not be outdated, but please search our site for more current information. If you plan to quote or reference this information in a publication, please check with the Extension specialist or author before proceeding.
Taste Buds and Money Impact Water Choices
By Marcela Cartagena
MISSISSIPPI STATE -- Mississippi's high temperatures make people drink more water, but sometimes consumers wonder whether bottled water is any different from tap water.
"People usually purchase bottled water because they perceive it tastes better," said Dr. Frances Graham, a housing specialist with Mississippi State University's Extension Service. "However, taste is not an indicator of safe water."
Graham said the main difference between bottled and tap water is source and treatment of the water. Both are regulated by state and federal regulations.
"Bottled water can come from public water systems, springs, and artesian and drilled wells," Graham said. "The variation in flavor depends on the amount of minerals it contains."
Graham said there are at least five types of bottled water including distilled, drinking, natural, spring and mineral water. Distilled water is treated to remove the minerals found naturally in the water. It is often tasteless because of its lack of minerals.
Drinking water is obtained from municipal water systems, wells or springs. This type of bottled water is purified, but contains some dissolved solids.
Natural water comes from well or spring systems and has no extensive treatment. Because this water is almost exclusively from groundwater sources, it usually contains a wide range of minerals and it is therefore more flavorful.
Spring water rises naturally to the surface from underground, while mineral water comes from either a natural spring or underground source. Mineral water also contains some dissolved solids and it may be carbonated.
"The quality of bottled water depends on not only the amounts of minerals in it, but also on how it is stored," Graham said. "Temperature is an important factor for proper storage."
The quality and flavor of tap water depends on the salts and minerals it naturally contains and how much treatments it goes through. These and other technical reasons make tap water vary from location to location.
Federal and state standards require regular testing of water from public systems to identify problems due to inadequate treatment.
"It would be appropriate to consume bottled water for protection of public health if notified by the person's local water supplier that drinking water violates state or federal standards. It is also appropriate, when a unique problem such as corrosion of household plumbing causes minerals to enter the drinking water, or if a private household well is contaminated," said Stuart Dean, an industrial engineer with MSU's Extension Service.
"Bottled water is usually a short-term alternate supply because of the higher costs," Graham said. "For extended use, there may be less expensive and perhaps more convenient alternatives to bottled water."
"Sometimes water can have a bad taste, even though it may be perfectly safe to drink," Dean said. "It is the consumer's choice."

Your Extension Experts
Associate Extension Professor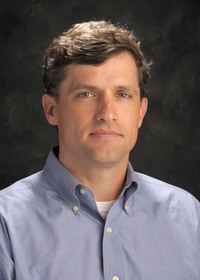 Associate Extension Professor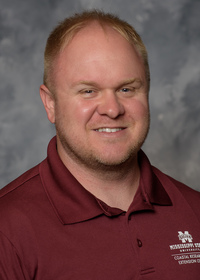 Assc Extension Prof & Director