Information Possibly Outdated
The information presented on this page was originally released on February 19, 2016. It may not be outdated, but please search our site for more current information. If you plan to quote or reference this information in a publication, please check with the Extension specialist or author before proceeding.
Stay alert for antler sheds while enjoying the outdoors
By James E. "Jim" Miller
Professor Emeritus, Department of Wildlife, Fisheries and Aquaculture
MSU Extension Service
STARKVILLE, Miss. -- As I have gotten older, I've noticed changes in my neck and spine have led me to walk more bent over. I'm not the only one; many biologists and naturalists I know walk the same way. Our eyes seem to scan the ground directly in front of us more deliberately than when we were younger.
I have progressively become such a person. I find an assortment of lost items other people fail to see, especially when I am walking or hunting in the woods and fields. But truthfully, it's usually not anything very exciting to most people. In urban areas, I mostly find pennies or other pocket change. In the woods, I often find shed antlers and occasionally find pocket and hunting knives, some of whose original owners are unknown.
Part of this knack for discovery is a learned process from being a wildlife biologist and a naturalist who is always trying to be observant while watching for squirrel, deer or turkey sign, or other mysteries, such as a dead deer or scattered feathers where some predator -- human or animal -- has taken its prey.
However, what prompted this article are both past and recent discoveries of shed male deer, elk, moose or caribou antlers. Male white-tailed and mule deer, elk, moose, and caribou shed their antlers each year at some interval after the breeding season has passed, sometimes in the same place or in the general vicinity. Sometimes you can find only one antler, and regardless how much you search the general area, you can't locate the other one.
Towards the end of winter and into early spring, some collectors, hunters and naturalists enjoy walking through the woods and occasionally finding and collecting shed antlers. Since they have such great scenting capabilities, dogs are often trained to specifically look and smell for antlers. Some people view this activity as a sport, while others see it as an excuse to wander about in the woods after the hunting season is over. Some people collect and sell the antlers for making jewelry, knife handles, decorated belt buckles and other trinkets.
Many species of animals, primarily rodents, will gnaw on the fallen antlers because they contain so much calcium. I've been told that some domestic dogs chew them as well, so I suspect that possibly foxes and coyotes would too. It is not uncommon in Mississippi during the late spring and summer to find shed antlers that have been significantly disfigured by gnawing animals.
For many years, I collected shed antlers I found, and I have given them to friends, colleagues and others who made jewelry, knife handles or other decorative pieces from them.
Occasionally, I find a pair of matched antlers during a spring gobbler hunt. I have on several occasions located matching pairs of antlers very close together on either side of a well used trail. More often than not, I find only one side of the pair without locating the matching side.
For those of you like myself, who often get cabin fever after fall/winter hunting seasons before spring gobbler season begins, searching for shed antlers is a lot of fun. When I find a nice antler or set, it always makes me wonder what that buck or bull will grow for the next season. Having spent time looking throughout much of North America -- including Alaska, Canada, and Mexico -- and finding an assortment of shed antlers, my advice is to be observant when walking around in woods or fields, and you might find a shed antler treasure.
The moral to this story is that becoming slightly bent over when you walk as you grow older does have its advantages, especially if you are observant about your surroundings. You may even create other treasured memories that you won't find sitting on the couch watching TV or playing video games.
[Editor's Note: Extension Outdoors is a column authored by several different experts in the Mississippi State University Extension Service.
Contact: Dr. Jim Miller, 662-325-2619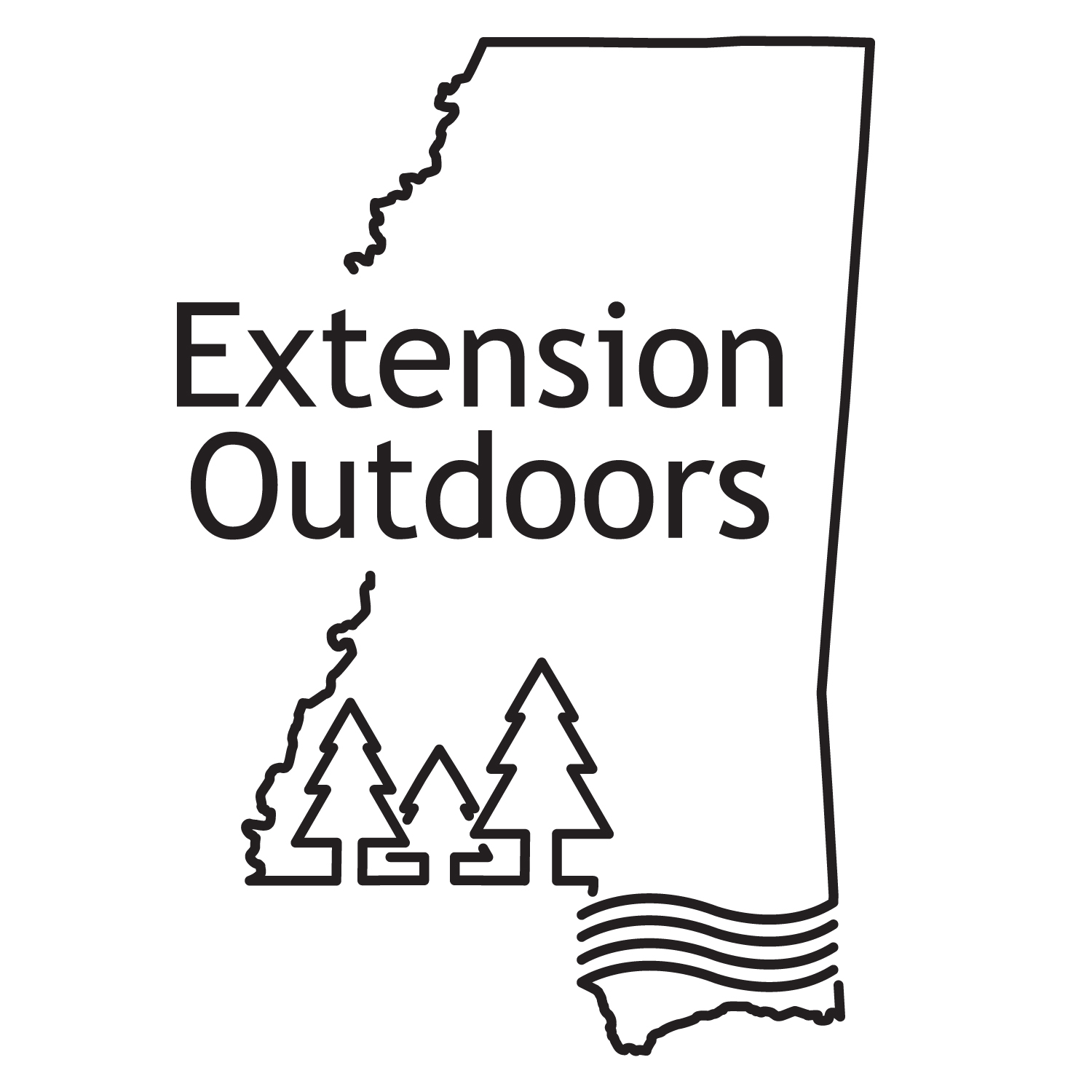 Editor's Note: Extension Outdoors is a column authored by several different experts in the Mississippi State University Extension Service.
Released:
February 19, 2016