Information Possibly Outdated
The information presented on this page was originally released on September 23, 2016. It may not be outdated, but please search our site for more current information. If you plan to quote or reference this information in a publication, please check with the Extension specialist or author before proceeding.
Avoid common oversights when planting food plots
STARKVILLE, Miss. -- Whether you want to provide additional nutrition during stressful times for wildlife or to increase hunting success, food plots are valuable tools.
Food plots can provide wildlife with quality forage throughout most of the year and help landowners reach management goals. Producing successful food plots is not difficult but is often complicated by failure to pay attention to small details.
Collecting and submitting a soil sample for analysis is one of the most simple but crucial steps in building a successful food plot, yet it is often the most ignored. It's the best $8 you will spend. A soil analysis reveals what needs to be added to the soil to improve chances of success. A common soil analysis will recommend how much lime to apply to bring soil pH near neutral, as well as the amount of nitrogen, phosphorus and potassium the plot will need to thrive.
Research has shown that nutrients become less available for absorption by plants as pH veers further from neutral. Yet, people waste money every year as they dump hundreds and hundreds of pounds of fertilizer onto acidic soils only to have the nutrients sit there unavailable to the plants. High soil acidity is common in the South. Even though there is no efficient quick fix for this problem, you can raise soil pH by obtaining a soil analysis and incorporating the recommended rate of pulverized lime months in advance of planting.
Follow recommended fertilizer rates. Applying excessive amounts can result in nutrient toxicity and negatively affect food plots. Apply specific nutrients as recommended so only those needed are put into the soil. By following a soil analysis, you're greatly increasing the chances of having the food plot of your dreams.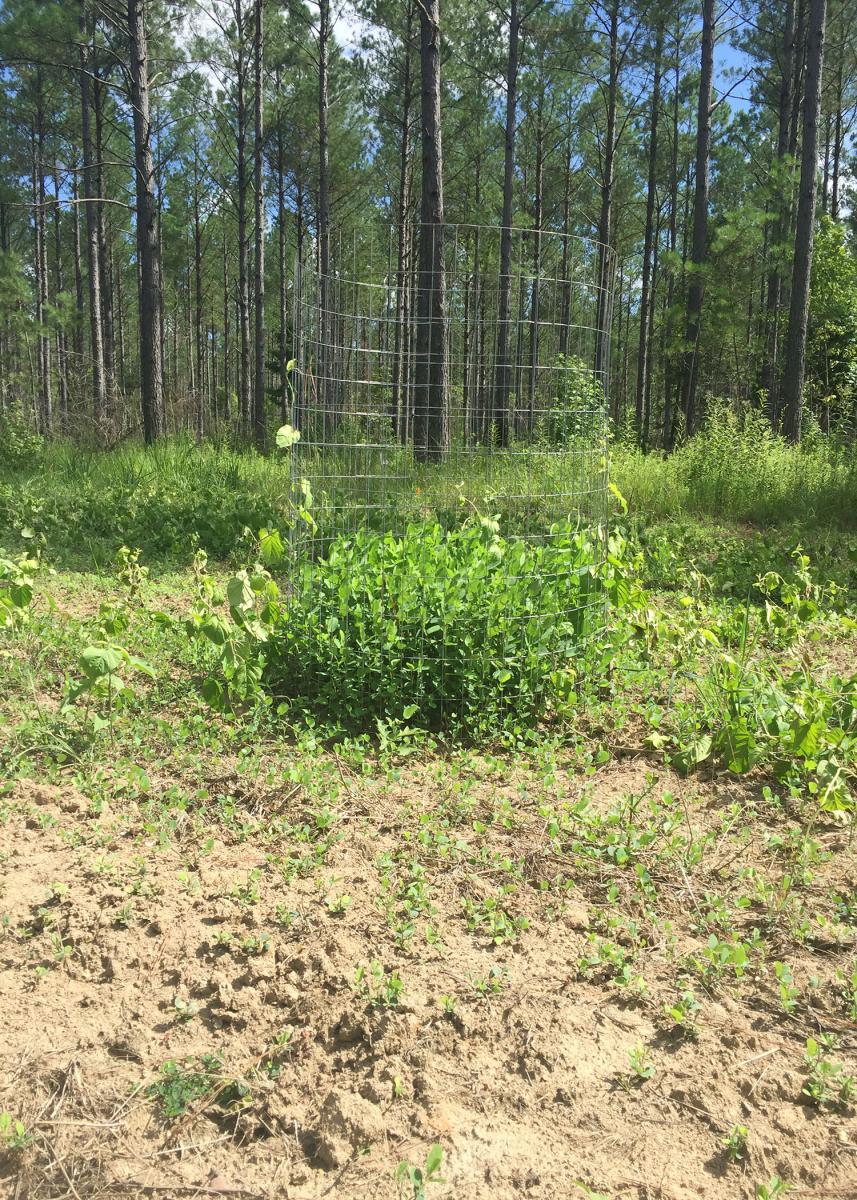 A 3-foot-diameter cage made from 48-inch-tall, 2x4-mesh welded wire makes a good exclosure to exclude animals from forages growing in a food plot. The size difference reveals how well plants are growing without wildlife grazing. (Photo by MSU Extension Service/Jacob Dykes)
-- high resolution photo
Another common oversight when producing food plots is failing to calculate the amount of pure live seed to ensure proper seeding rates. For example, red clover seed should be broadcast at a rate of 12 pounds per acre. However, a 50-pound bag of red clover seed may contain only 49 percent pure seed with the rest being seed coating and inert matter. In addition, the seed may have a germination rate of only 85 percent. You must take these percentages into consideration when weighing out seed for planting.
In this case, we would calculate pure live seed as follows: 49 percent pure seed multiplied by 85 percent germination divided by 100. This calculation results in 41.65 percent pure live seed. In other words, only 41.65 percent -- or 20.8 pounds of the 50-pound bag -- is pure live red clover seed that should germinate. By dividing our recommended planting rate of 12 pounds of seed per acre by 0.4165, we get 28.8 pounds. Therefore, to reach the recommended seeding rate of red clover, we need to broadcast 28.8 pounds per acre.
Pay attention to seed labels. Pure live seed information is very important when dealing with small coated seeds such as clovers.
Last but not least, build exclosures of some sort in your food plots. What appears to be inadequate food plot production may be caused by wildlife eating forages down to the ground. A small cage to exclude animals will allow you to see how much use your food plot is getting, as well as the amount of forage production you actually have. A simple 3-foot-diameter cage made from 48-inch-tall, 2x4-mesh welded wire works perfectly and can be purchased at most local co-ops and farm supply stores.
By paying attention to these issues, you greatly increase your chances at having a successful food plot. Attention to detail and following the proper steps will not only yield better results, but also save time, money and frustration in many cases.
For more information on food plots and soil sample analysis, see MSU Extension Publication 2111, "Supplemental Wildlife Food Planting Manual for the Southeast," and Publication 2363, "Soil Tests for Wildlife Food Plots."
For more information on conducting camera surveys, see MSU Extension Publication 2788, "Conducting Camera Surveys to Estimate Population Characteristics of White-Tailed Deer."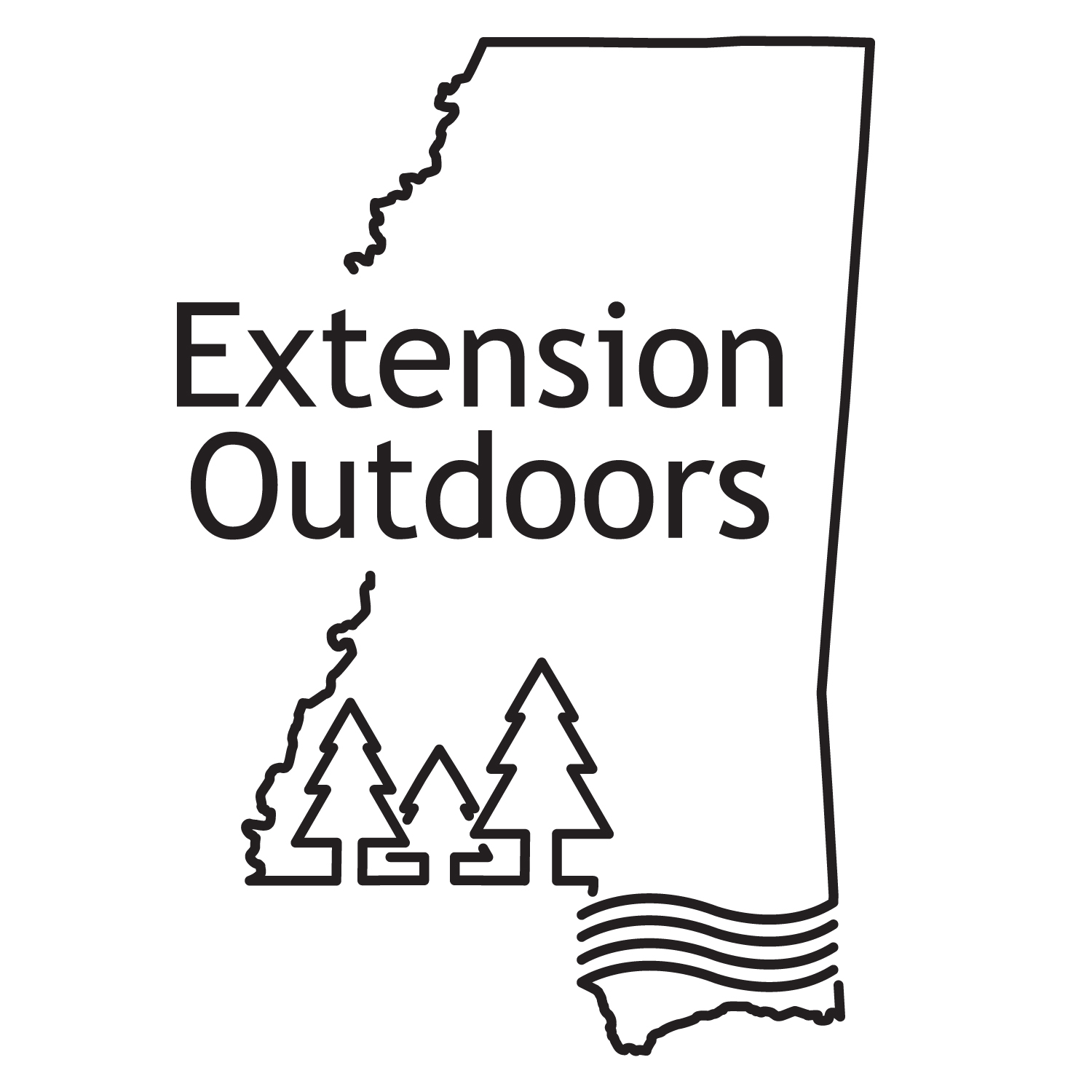 Editor's Note: Extension Outdoors is a column authored by several different experts in the Mississippi State University Extension Service.
Released:
September 23, 2016