Information Possibly Outdated
The information presented on this page was originally released on June 10, 2019. It may not be outdated, but please search our site for more current information. If you plan to quote or reference this information in a publication, please check with the Extension specialist or author before proceeding.
Wet spring weather delays rice planting
STONEVILLE, Miss. -- The third week of March is usually the beginning of rice planting season in Mississippi, but fields were not dry enough to hold tractors until May in most locations.
Many growers were still scrambling to get rice in the ground by early June due to unusually high rain amounts in the first quarter of 2019. While more than 90 percent of the crop had been planted as of June 3, only 74 percent had emerged, according to the U.S. Department of Agriculture. This is well behind the five-year average of 92 percent emerged by this date.
By June 10, rice emergence improved to 90 percent.
MSU rice specialist Dr. Bobby Golden describes weather-related adjustments Mississippi rice farmers have had to make this year.
"Rice production has been affected more in north Mississippi by weather events than the Bolivar County/Highway 82 corridor," said Bobby Golden, rice specialist with the Mississippi State University Extension service. "Tunica County growers planted the bulk of their rice in the latter half of the planting window and were still planting in early June. Unseasonably hot and dry weather in May allowed for some lost planting time to be made up."
Just after growers got those last acres in the ground, consecutive rainy days returned to most of the state, dumping several inches of water in some locations.
"The rain we received at the end of the first week of June was a welcome blessing to some trying to flush recently planted rice up and incorporate herbicides," Golden said, "but it created an issue for those needing to apply preflood fertilizer to dry ground on the acres getting ready to go to flood."
Initial projections from the U.S. Department of Agriculture in March were for growers to plant 150,000 acres of rice this year, which would be about a 10,000-acre increase from 2018, but delays have decreased the amount of time growers had to plant. Acreage may wind up lagging behind last year's total.
"I would be pleased if we got to 110,000 acres," Golden said.
What growers were able to plant is in decent shape so far. As of June 10, The USDA estimated that 57 percent of the crop was in good condition, with 6 percent in excellent condition. Thirty-four percent was in fair condition.
Prices are also down from last year. September rice futures are trading for $11.80 per hundredweight, down about 40 cents from a year ago.
Last year, Mississippi produced 10.2 million hundredweight of rice on 139,000 acres. The U.S. produced 224.2 million hundredweight last year and is forecast to produce 218.2 million hundredweight this year.
"While total U.S. acreage will likely be lower, large beginning stocks are contributing to an expected increase in total rice supplies," Extension agricultural economist Josh Maples said. "This was one reason that USDA is forecasting a lower price in 2019 than in 2018."

News Story Contact
Your Extension Experts
Extension/Research Professor
Asst Professor & Coord, NCAAR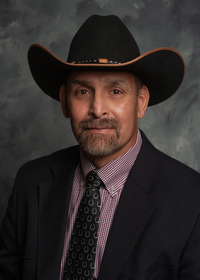 Extension/Research Professor