Information Possibly Outdated
The information presented on this page was originally released on October 4, 2019. It may not be outdated, but please search our site for more current information. If you plan to quote or reference this information in a publication, please check with the Extension specialist or author before proceeding.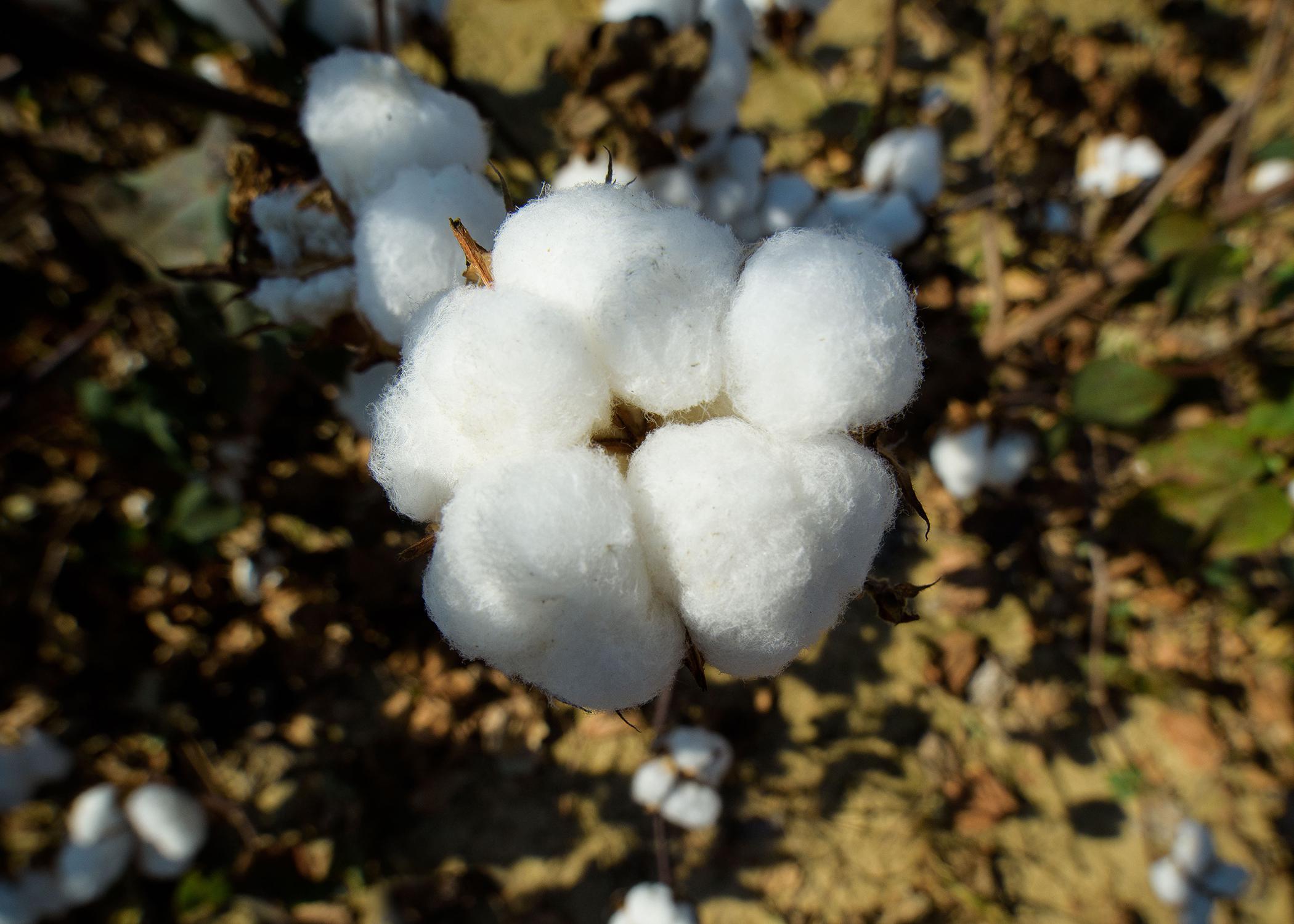 Late season heat and dry weather aided state cotton
STARKVILLE, Miss. -- Parts of Mississippi's landscape are turning white, but unlike some northern areas, this coloration is caused by cotton bolls opening for harvest, not snow accumulation.
The U.S. Department of Agriculture estimated that nearly a quarter of Mississippi's cotton crop had been harvested by Sept. 29. To date, 45% of the crop is rated in good condition and 39% fair. Cotton should be completely out of the fields by the end of October.
Darrin Dodds, cotton specialist with the Mississippi State University Extension Service, said about 30% of the state's cotton crop was planted before May 20 and the rest planted later. Growers planted about 700,000 acres of cotton in Mississippi in 2019.
"Early reports on the harvest yield have been outstanding, but it is the earlier planted cotton that is being harvested," Dodds said. "There is concern that yields may decrease a bit in some of the later planted cotton."
Dr. Darrin Dodds, MSU Extension agronomist, provides an overview of the 2019 cotton crop in Mississippi.
Mississippi producers have harvested average yields of more than 1,000 pounds of cotton per acre for each of the past eight years. In three of those years, average yields have topped 1,200 pounds. USDA has estimated average yields of 1,115 pounds per acre in Mississippi this year.
"We have entered a new era in terms of cotton yields," Dodds said. "Prior to 2012, we averaged over 1,000 pounds of cotton per acre only one time."
Cotton requires a significant number of hot days to grow and mature. Recent hot, dry weather has been exactly what the crop needed to finish out, but the crop faced some challenges getting to that point.
"Excessive rain last fall and this spring prevented any field work, which made the spring very challenging," Dodds said. "The majority of the crop was planted after May 20, which is later than we are comfortable with. Fortunately, the weather remained very warm for the entire month of September, and rainfall was minimal during that time.
"While we could have possibly used one more rain in September, it is hard to complain about the weather over the past six weeks as it pertains to our cotton crop," he said.
Cotton Leaf Roll Dwarf Virus is a new threat to the state's cotton that was confirmed in many cotton-producing counties this year. It was only recently identified, and MSU plant pathologists and virologists are attempting to determine the effect it may have on the state's cotton crop.
"Plants tend to take on a multitude of appearances when they are infected, which can make visual identification difficult," Dodds said. "We are also unsure of the effects if will have on yield, if any, and how that may vary from field to field."
Will Maples, MSU Extension agricultural economist, said Mississippi is ranked third nationally in total cotton production.
"State production is projected to account for 7.5% of U.S. cotton production in 2019," Maples said. "Texas is by far the biggest U.S. cotton producer, usually followed by Georgia. Mississippi historically is in the third or fourth spot."
Current cotton prices are weaker than they were at this time in 2018.
"Mississippi spot prices are currently around 60 cents a pound as compared to over 70 cents a pound at this time last year," Maples said. "Ongoing trade disputes have had an impact on cotton prices and caused some uncertainty around demand."
Released:
October 4, 2019