Information Possibly Outdated
The information presented on this page was originally released on November 2, 2018. It may not be outdated, but please search our site for more current information. If you plan to quote or reference this information in a publication, please check with the Extension specialist or author before proceeding.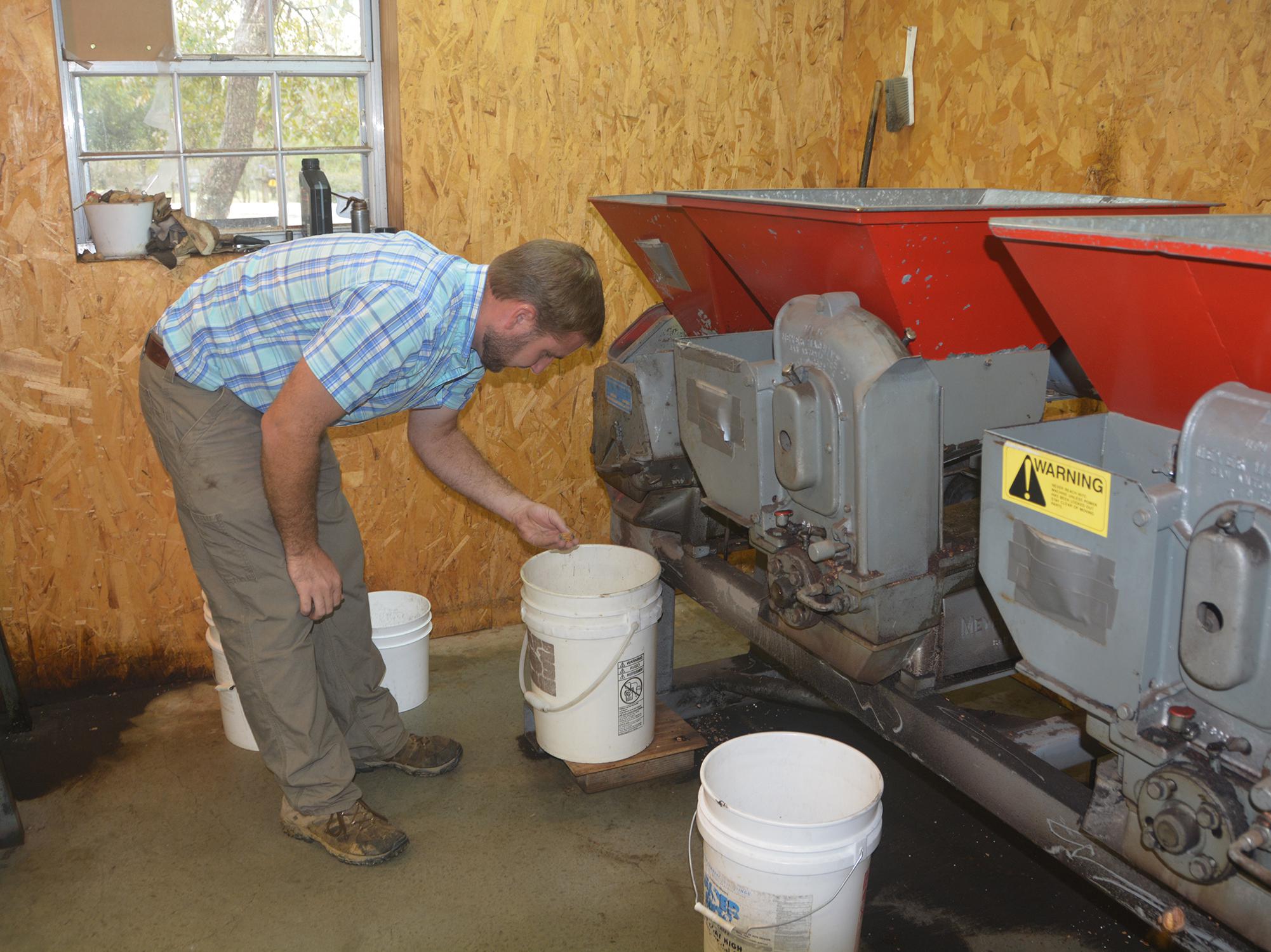 Pecans yields decline, future looks promising
STARKVILLE, Miss. -- Mississippi's pecan yields will be down from last year, but the future looks promising.
Mississippi Pecan Growers Association President Max Draughn of Raymond explained that pecan yields alternate from year to year.
"We had a strong year in 2017, so we would expect this year to be down. We may be down about 40 percent," Draughn said. "Trees in the northern counties, mainly in the Delta, lost some yields to a late freeze. Trees in the southern counties suffered from pollination and disease problems. The central counties have a good crop, about 80 to 85 percent of last year's yields, which is about where it should be after a strong year."
Draughn said some pecan varieties are smaller than normal because of cloudy days in June and July, followed by a lack of moisture.
"Mississippi is the birthplace of the modern pecan industry dating back to the 1920s, when there were 33 pecan tree nurseries in Jackson County," he said. "Mississippi pecan production peaked in mid-1960s with just under 40 million pounds. Then, catastrophic hurricanes and ice storms took their toll on the state's orchards."
In recent years, the state's pecan industry has begun a slow rebound.
"We produced about 1 million pounds annually for about 15 years. Then, about 10 years ago, China started buying more pecans and prices improved. That motivated growers to expand or rejuvenate old orchards," he said. "We have been producing nearly 8 million pounds on our stronger years. This year, we are looking at up to 4.5 million pounds."
Draughn said he hopes to see significant increases in state production in the next five years or so.
Eric Stafne, fruit and nut crops specialist with the Mississippi State University Extension Service, said growers saw a fairly typical season regarding weather, disease and insect problems.
"One of the opportunities would be if market prices are better because of the hurricane damage," Stafne said. "It is looking like the Georgia crop will be down 50-60 percent, and Georgia is the nation's leader in pecan production."
Stafne said most of Mississippi's pecans leave the state. China has been a big buyer of U.S. pecans, but those exports have bottomed out because of the tariff situation and a surplus from past years.
Extension agricultural economist Alba Collart said reviews of prices in the Atlanta market show how volatile the pecan market has been in recent decades.
"I would expect prices for 2019 to increase relative to this year's prices," Collart said.
Released:
November 2, 2018