Changing History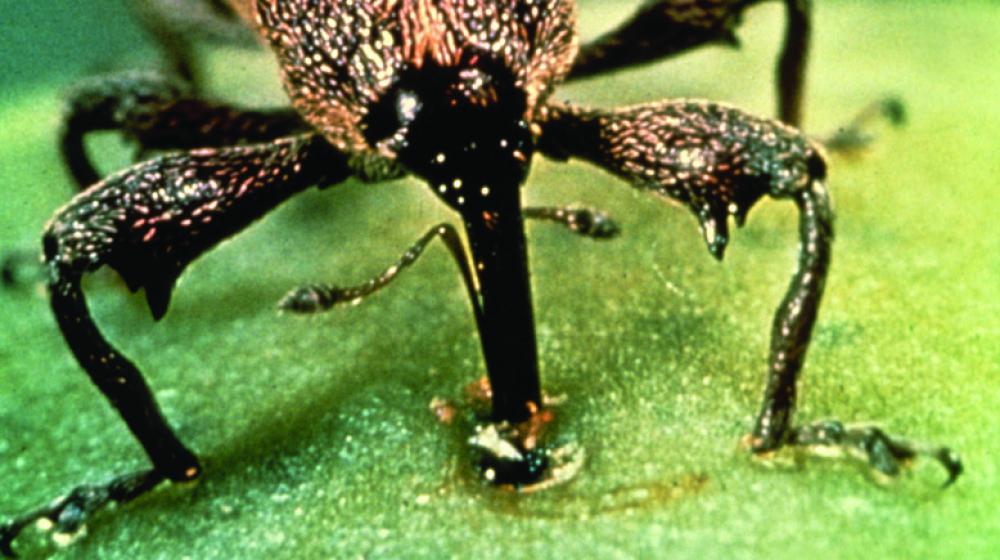 Cotton Rewards Follow Boll Weevil Wars
Story by Linda Breazeale • Photos Submitted
When Mississippi achieved statehood in 1817, its cotton industry was only beginning to take off. By 1917, boll weevils were devastating the state's cotton crop and its economy.
Now, as the Magnolia State celebrates its 2017 bicentennial, Mississippi growers are reaping rewards from hard-fought battles against cotton's century-long nemesis.
The Southeastern Boll Weevil Eradication Program, aimed at pushing weevil populations back toward their native Mexico, started in the 1990s. Dr. Will McCarty, then the Mississippi State University Extension Service cotton specialist, was on the front lines of the state's fight to destroy cotton's No. 1 pest.
"When the eradication program arrived in Mississippi, we had as much cotton in the state as all the states east of us combined," McCarty remembers. "It was a huge undertaking."
Farrell Boyd was a Mississippi cotton grower when eradication efforts began in 1997. Part of the challenge was to unite neighboring farmers to control their boll weevils, he says. When boll weevils aren't controlled in one cotton field, they simply migrate to other cotton fields, whether their owners implemented control measures or not.
"It is just in farmers' natures to want control of their own property, but cooperating with neighbors' efforts was essential," says Boyd, who currently works for the Mississippi Boll Weevil Management Corp.
Because of producer cooperation, Mississippi has been weevil-free since 2009. Evidence of eradication's benefits can be found in the newly expanded Noxubee County gin. Once devastated by the boll weevil, cotton has returned with gusto to East Mississippi.
"Last year, we ginned 95,000 bales and decided it was time for an expansion," says Aaron Litwiller, general manager for the gin. "This year, we are anticipating a 40 percent increase in cotton acreage in our area."
Statewide, 1.1 million cotton bales, valued at $442 million, were produced in 2016.
Ms. Linda M. Breazeale
MSU Extension Service