4-H: Where Are They Now?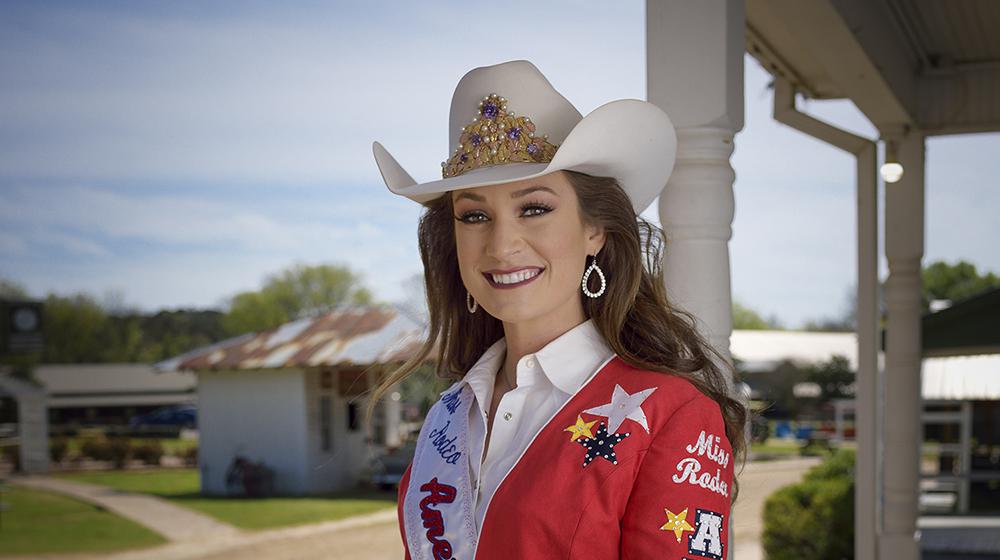 Taylor McNair is the official spokesperson for the sport of professional rodeo.
Q&A by Nathan Gregory
Miss Rodeo America 2019 Taylor McNair is the official spokesperson for the sport of professional rodeo. A native of Learned, Mississippi, McNair will travel more than 100,000 miles to attend more than 100 rodeos over the course of her term. She shares how the 10 years she spent in Hinds County 4-H prepared her for her career.
Q: Why did you first join 4-H?
My father was in 4-H, and he encouraged me at 9 years old to exhibit my first market steer. From then on, I was hooked.
Q: Fill in the blanks:
4-H taught me to . . .
broaden my horizons, take risks, and network.
4-H taught me to stop . . .
limiting my abilities and myself.
Because of 4-H . . .
I will continue to be a strong advocate for agriculture and give back to my community.
If I hadn't been in 4-H . . .
I wouldn't have won Miss Rodeo America, found my future career, and seen the future that is now ahead for me.
Q: Who was the most influential person in 4-H for you?
Jennifer Williams [MSU Extension agent in Lincoln County]. When I started 4-H, she was a fellow 4-H'er who served as Hinds County president. I aspired to imitate her leadership skills, showmanship skills, and people skills. She is everything a 4-H'er should be, and she went on to give back to the organization as an agent. Her character is second to none and a true asset to 4-H.
Q: What do you wish people knew about 4-H?
It's more than just livestock, and the opportunities are endless. Never stop growing, and always believe you can. 4-H has so many projects and opportunities! Take advantage of all the possibilities 4-H has to offer.
Q: How do you carry out the 4-H pledge in your life now?
I use my head to think forward and brainstorm ideas for new ways to challenge and educate the next generation. I use my hands for service every day in my community, country, and world. I use my heart to stay true to my roots and where I came from and to always remember to say thank you and be kind in all situations. I use my health the Lord has blessed me with to provide for others. I am blessed to live such a wonderful life, so I try to make the most of it each day.
Q: Why should kids join 4-H?
4-H opens more doors and leads to more opportunities than any other organization I have come to know. This organization gave me so much more than trophies, ribbons, and scholarships. I learned what you couldn't learn in a classroom or textbook. I learned how to network, leadership skills, and responsibility.
Interview answers have been edited for space and clarity.