What to Do in Your Garden in November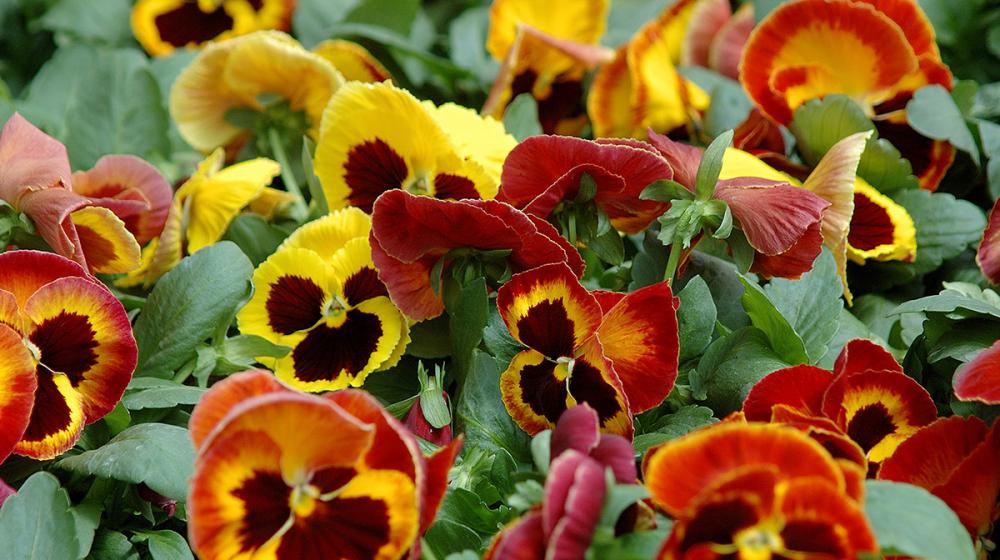 November is a great time to plant spring annuals like pansies. (Photo by MSU Extension)
If you're anything like me, the last few months of the year are always the busiest. Between Thanksgiving, Christmas, and everything in between, I feel like I'm running all over the place. With colder temps here, the to-do list for your garden and landscape is shrinking. In the midst of the hustle and bustle, be sure take some time to get things prepared for winter and spring!
Plant
Plant shrubs and trees after soil cools.
Plant summer blooming perennials: iris, daylily, and daisy.
Plant winter and spring annuals: pansy, pinks, flowering cabbage and kale.
Root rose cuttings.
Water
Water all newly planted trees and plants regularly.
If you want information on which tree to choose for your landscape, check out Extension publication, "Native Trees for Mississippi Landscapes."
Prune
Remove dead limbs and prune evergreen shrubs.
Cut off tops of brown perennials, leave roots in the soil.
Do Not Prune
Spring flowering shrubs such as azaleas, hydrangeas, mock orange, spirea, and flowering quince because flower buds are already forming.
Delay pruning of most trees and shrubs until February since any new growth stimulated by pruning may be killed by a sudden freeze.
Miscellaneous
Put leaves and spent annuals into compost bin.
Add mulch to your garden and all ornamental beds for winter protection.
Repair and sharpen garden tools, store with light coat of oil to prevent rusting.
Build bird feeders and houses.
P.S. Check our blog post on how to choose a backyard bird feeder!
In Bloom
Impatiens, cannas, roses, witch hazel, gerber daisies, sweet olive, camellias, sasanquas, Japanese plum, and poinsettias.
If you're on social media, be sure to give Southern Gardening a follow for research-based tips and information!
Our Horticulture Hub Facebook group is also a great way to get plugged into the great world of gardening!
Happy gardening!
Posted on:
November 1, 2019
Subscribe to Extension for Real Life
Fill in the information below to receive a weekly update of our blog posts.

Recent Posts