Tips for Gardening with Children
Participants in the recent Garden to Table workshop at the Lowndes County Extension office shucked corn they harvested in the office garden. (Photo by Reid Nevins)
Gardens are great outdoor classrooms, and schools are increasingly embracing gardens to enhance their students' learning. Home gardens are also perfect for hands-on outdoor experiences that are both fun and educational.
Reid Nevins, Extension agent in Lowndes County, shares his tips to introduce children to gardening:
Keep it fun.
Let them get dirty and plant seeds or transplants themselves.
Keep it simple. Use containers, such as 5-gallon buckets, cattle mineral tubs or traditional flower pots. If the container doesn't have drain holes, be sure to drill some!
Let young people make decisions about what they want to plant. If they already like a vegetable, they will be more likely to eat it once it's harvested.
Let children participate in harvest and preparation. It's exciting to see food go from the field to their plates!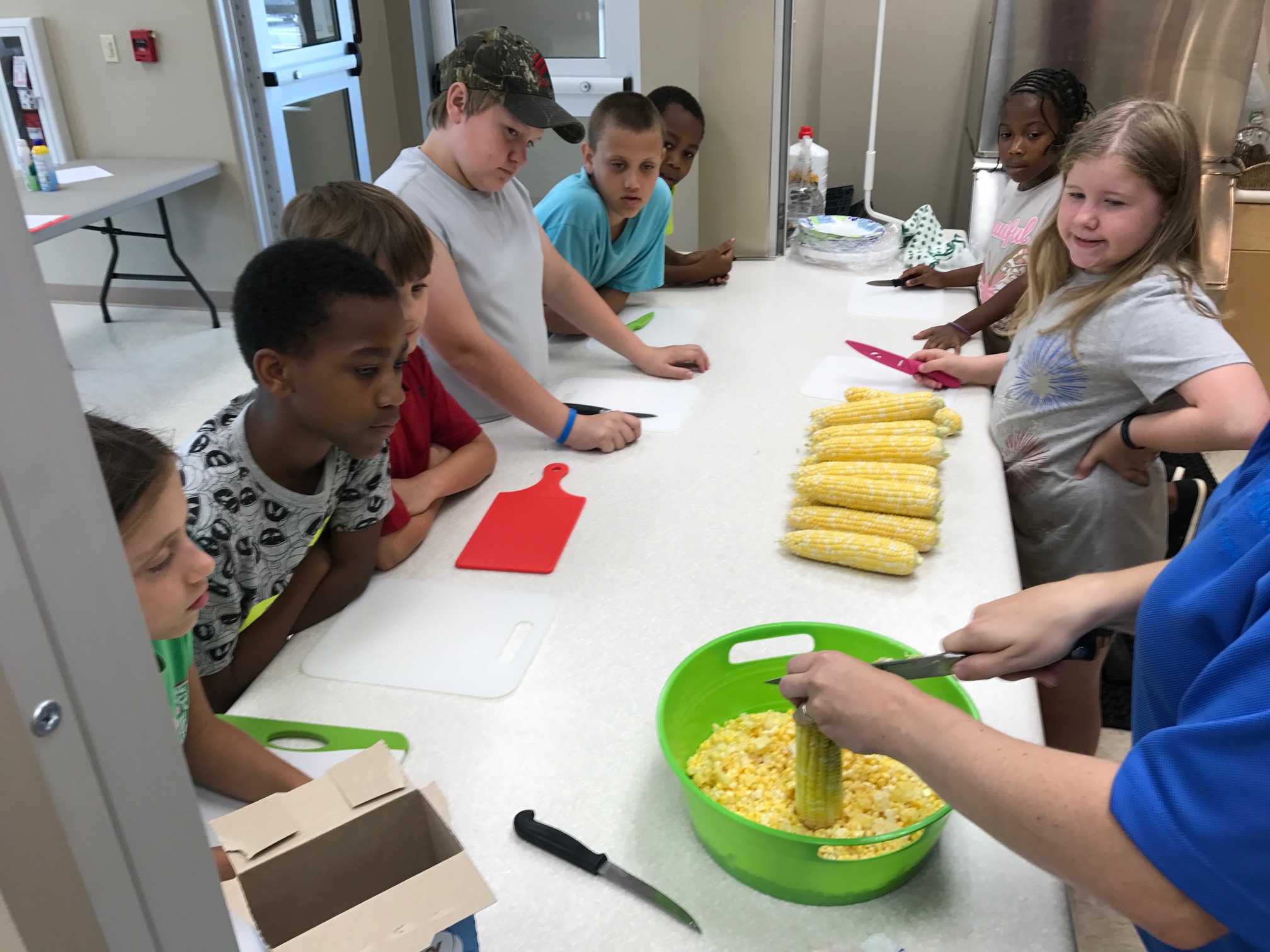 Reid said he and his colleagues always discuss the various ways to grow vegetables and the many requirements plants need to thrive, like sunshine, nutrients, soil pH, and the various types of soils.
Don't have children or grandchildren but want to share your love of gardening? Consider volunteering with Extension's 4-H Youth Program. The 4-H Junior Master Gardeners Program helps young people learn about the environment and agriculture while doing community service and developing life skills, including leadership and teamwork.
You can learn more about the program and the requirements for sponsoring the youth program, visit your local county office.
Posted on:
August 7, 2018
Subscribe to Extension for Real Life
Fill in the information below to receive a weekly update of our blog posts.

Recent Posts