Tips for Controlling Portion Sizes
Video by Michaela Parker
The holiday season is finally over and life is slowing down a bit. Everyone has made their New Year's resolutions to be the best versions of themselves for 2020. But how many of you have made the resolution before and slipped off the wagon? If your resolutions include losing weight, eating better, or just being healthier overall, here are three easy tips to help you stay on track!
Eat smaller portions. Your brain takes approximately 20 minutes to realize you're full. Eating smaller portions and eating slowly go hand-in-hand. Instead of reaching for a large plate, try using a medium-sized plate. A smaller plate looks full even when your portions are smaller. Remember: eat slowly, put your fork down in between bites, drink water, and enjoy conversation.
Do not skip meals. Skipping meals can cause you to be even hungrier at the next meal, resulting in double the portions and double the calories. If you are not hungry during mealtime, eat a snack in between to keep you from overeating at the next meal.
Choose healthy foods to snack on and drink plenty of water. If you like to snack, it's important to choose snacks that will keep you full. Unsalted almonds, string cheese, or celery and peanut butter are great options! Be sure to drink plenty of water throughout the day. Make it a resolution to keep a water bottle with you at all times!
Eating is essential to living, but we want to make sure we are putting healthy foods in our bodies to get the best results! Choosing foods that are both healthy and delicious are key for you to stay on track with your New Year's resolutions!
Posted on:
January 3, 2020
Subscribe to Extension for Real Life
Fill in the information below to receive a weekly update of our blog posts.

Recent Posts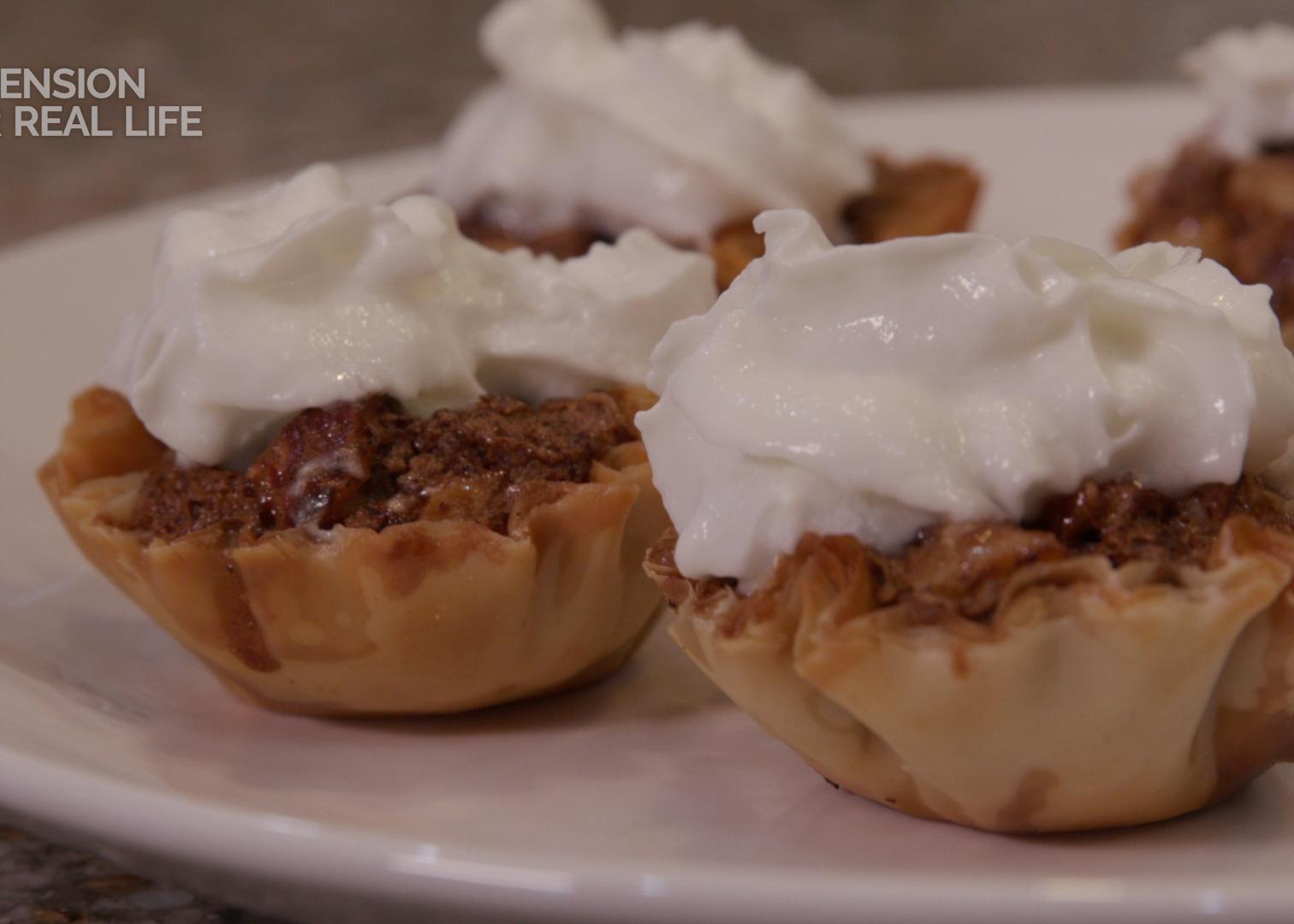 These Cinnamon Walnut Pecan Pie Bites will help you watch your calories while still enjoying one of the quintessential desserts of the holiday season.